Over the past few months of the lockdown phase, digital consumption has drastically increased among consumers. India has crossed half a billion mobile internet users and interestingly, 70% of the mobile content is consumed while the TV is switched on!
With the increase in digital usage, we've identified 'digital first' or 'digital heavy' audience segments who spend a great amount of time online. These are audiences who heavily consume digital content and rely on digital as their mainstream source of content. A few segments are listed below:
OTT viewers - users of apps like Hotstar, MXPlayer, etc.
Music lovers - active on Spotify, JioSaavn, Gaana, etc.
Movie Buffs - who frequently visited cinemas before the lockdown.
They comprise about 40% of the entire smartphone ecosystem whose main source of content would be OTT platforms and mobile apps. They heavily use digital payments such as Paytm, Google Pay, etc. and are active on social media.
Since mobiles are the personal medium for digital first audiences, the go-to medium for effectively engaging them is mobile. In fact, digital payment users spend 2x higher than non-digital users.
Zapr's intelligence on digital first audiences enables media planners to drive more media spends towards digital where the impact would be greatest for this segment.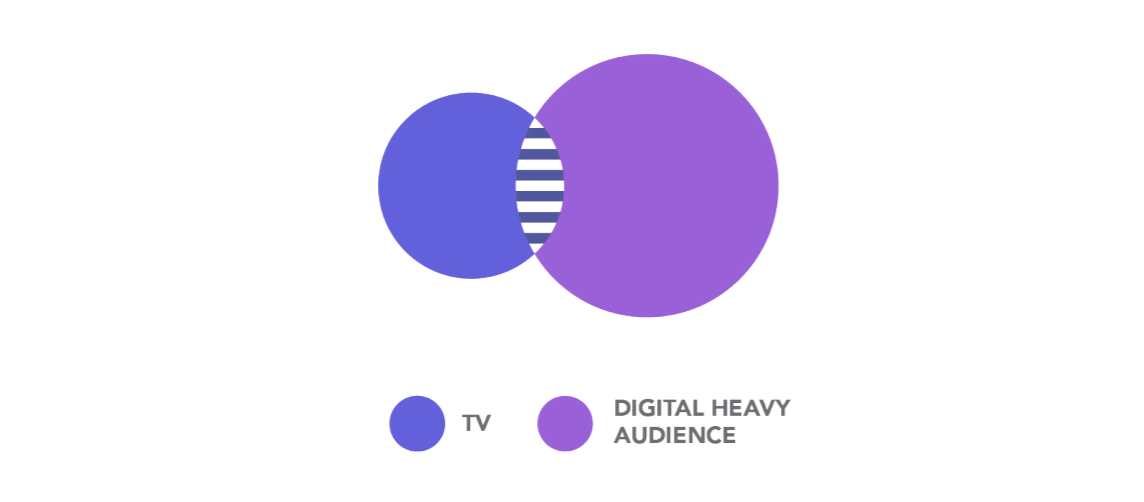 How can Smart Segments help
Using this segment which is one among Zapr's plethora of smart segments available on DMPs, you can target your digitally active audiences seamlessly.
Since the economic slowdown still holds its impact on advertising budgets, we can help you reach out to them cost-effectively.
By targeting digital first audiences, you can increase awareness for your new launches among audiences who are most likely to make the purchase!
Move beyond static demographic filters and use richer, dynamic segments! Utilize strong media-driven profiles to sharpen audience targeting for all your digital campaigns from now.

You can also check out these blogs on other smart segments:
Engaging Cord Cutters | Are You Reaching Those Who Never Watch TV?
Cord Shavers | Boost Brand Awareness Among Less Exposed TV Audiences
Cord Lovers | Make Highly Exposed TV Audiences Take Action
Cord Fakers | How To Grab The Attention Of Distracted TV Viewers
Win Competition Influenced Audiences Over To Your Brand
How To Target Parents With Young Kids Accurately On Digital
How To Effectively Engage 'Affluent Audiences' Digitally