TV campaigns are generally considered to be branding exercises. Mostly because viewers cannot take action on a TV ad since it's a one-way mass communication channel. However, this can be changed by targeting 'Cord Lovers', one of the Smart Segments available on DMPs like Lotame.
A cord lover is someone who consumes TV heavily and would be optimally exposed to your TV brand campaigns and are "ripe for action". They constitute about 10 - 12 million individuals in the TV viewing universe.
Brands have the potential to drive action among 30% of the entire TV audience base which belong to this section.
Owing to their heavy TV viewership habits, cord lovers are optimally exposed to TV campaigns as depicted in the image below: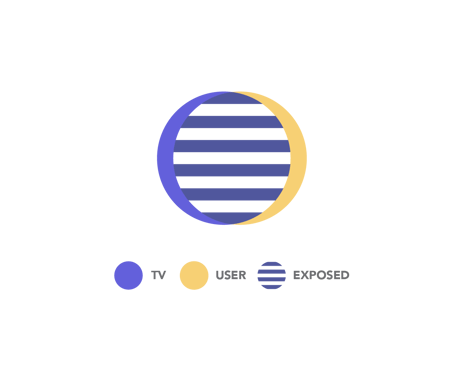 These audiences have been optimally exposed to TV campaigns, hence their brand awareness is high and sufficient. Targeting 'Cord Lovers' helps brands move to the next level of engagement - making audiences take action for sign ups, downloads, installs and purchases.
For example, a brand which has spent hugely on TV can identify those who have watched their ads more than 5 times, and digitally engage them with action oriented ads. This way, they can leverage top-of-mind recall to achieve brand ROIs and lead people closer to the point of sale. Additionally, Zapr's deterministic segments would help the brands to maximize this action with minimal nudge, i.e., minimal additional frequency beyond TV.
Why target Cord Lovers?
The objective is to drive cord lovers from "awareness" to "actionable" by building higher frequency on top of TV, via mobile engagement. This ensures that a brand's TV spends are leveraged to the maximum potential of getting actionable results from exposed audiences.
This brings the brand campaign from 6 feet away to 6 inches closer, and opens up a two-way communication.