Being the only Indian football franchise that made it to tournament finals, Bengaluru FC garnered significant viewership for both its semi-final and final matches in the Asian Football Cup 2016.
Interestingly, analysis at Zapr Media Labs reveals that Bengaluru FC matches were watched by avid Football viewers all over India - from Hero ISL to the UEFA Euro 2016, these individuals have been hooked to Live Football on Television.
Let's find out who these viewers are.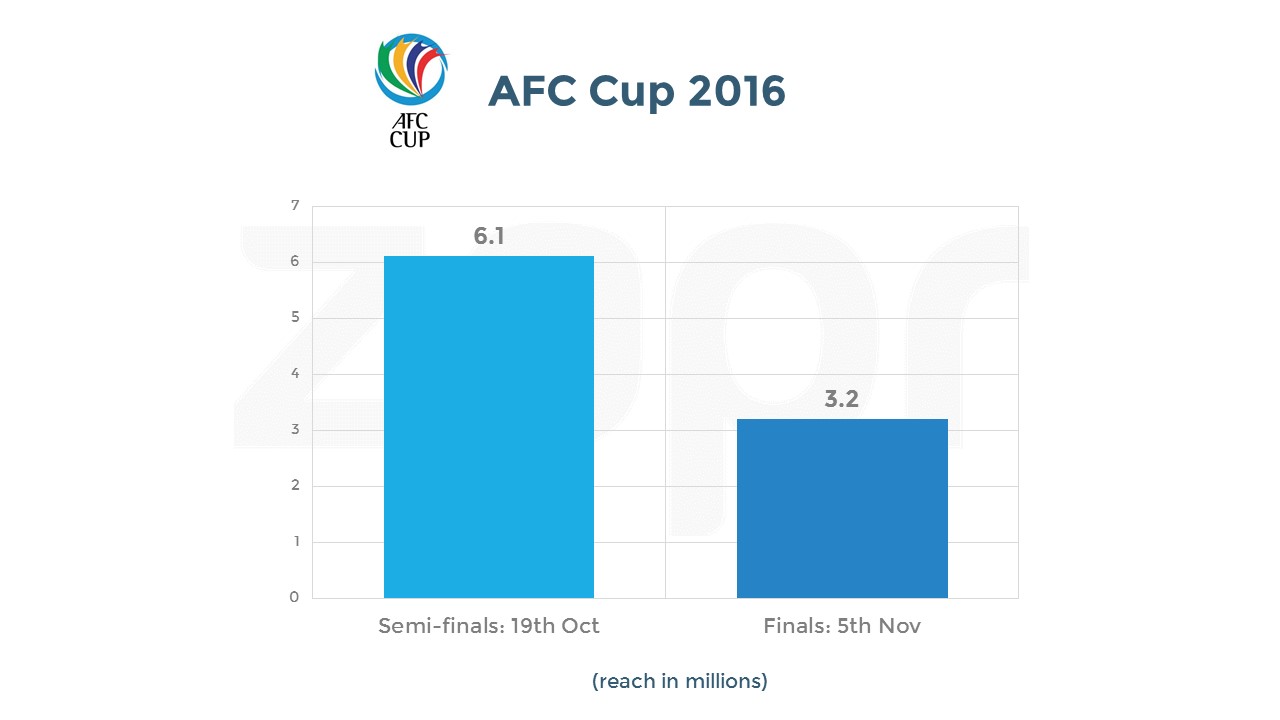 The semi-finals on 19th October had a total viewership of 6.1 million viewers. The match experienced rising viewership and reached a peak during the last half hour - 2.4 million Indian TV viewers watched Bengaluru FC defeat defending champions Johor Darul Ta'zim of Malaysia.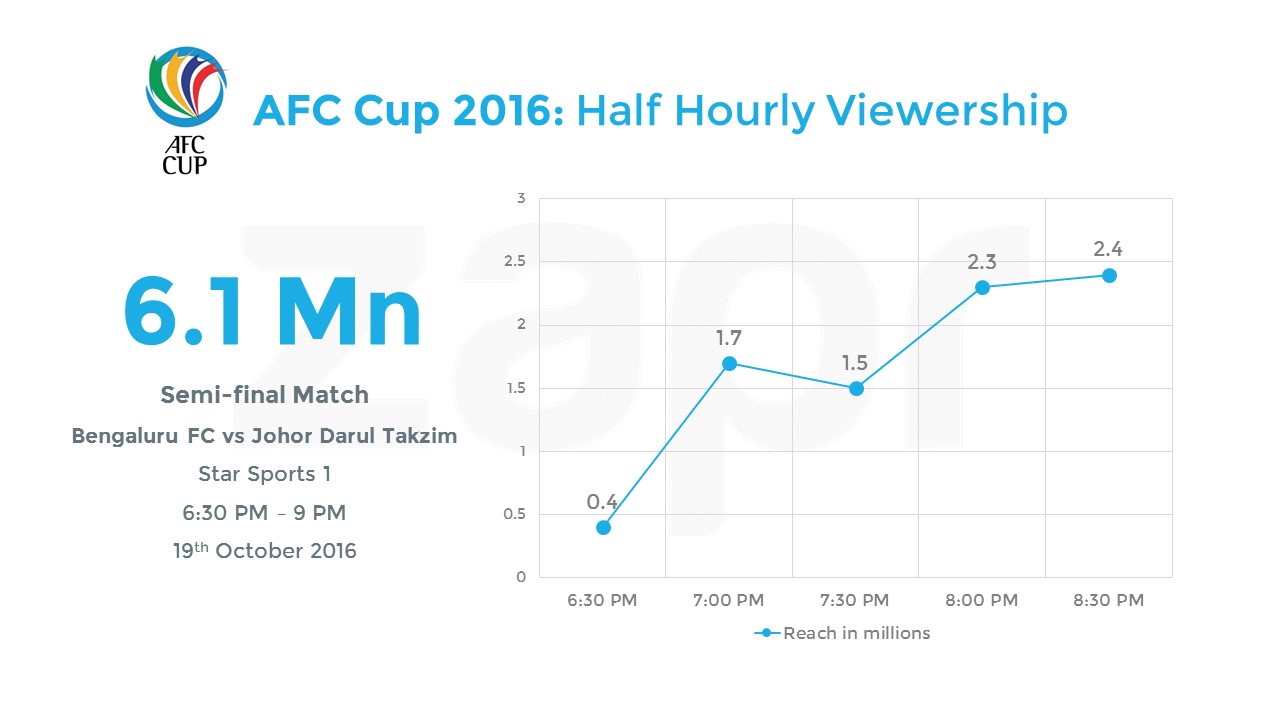 The final match on 3rd October witnessed lesser viewership than the semis - 3.2 million viewers. The match reached the highest viewership between 10:30 PM and 11:00 PM - 1.7 million viewers.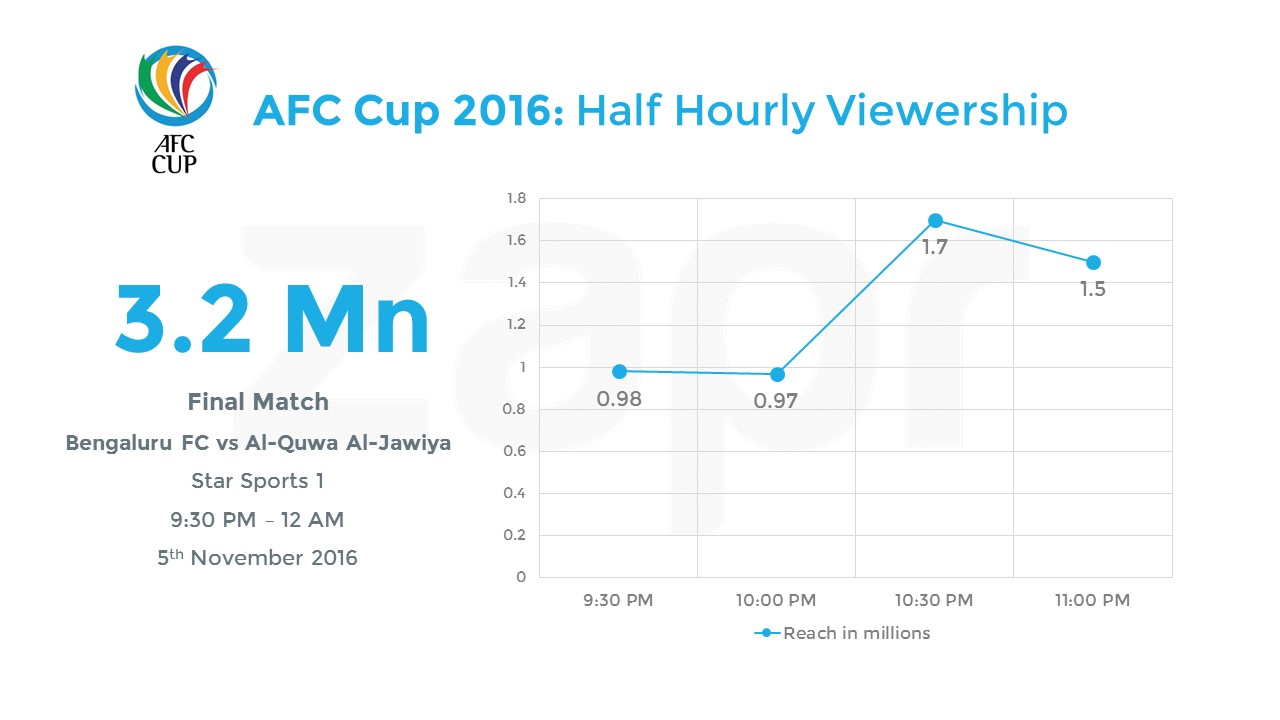 The city of Kolkota, rightly known as the hub of Indian football, had the highest number of viewers for both the semis and finals - 0.3 million unique viewers.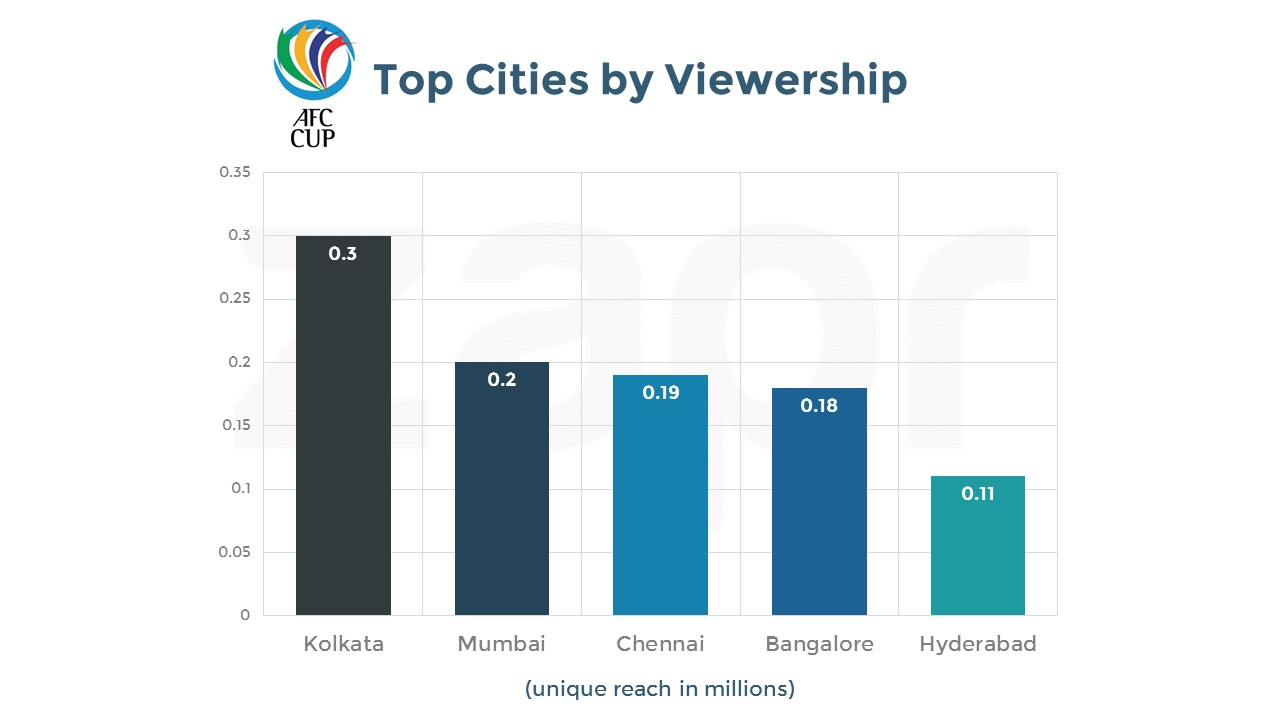 Other metropolitan cities like Mumbai, Chennai, Bangalore and Hyderabad followed with significant viewership.
Rural Kerala experienced the highest number of viewers among urban and rural audiences in India - 0.5 million viewers.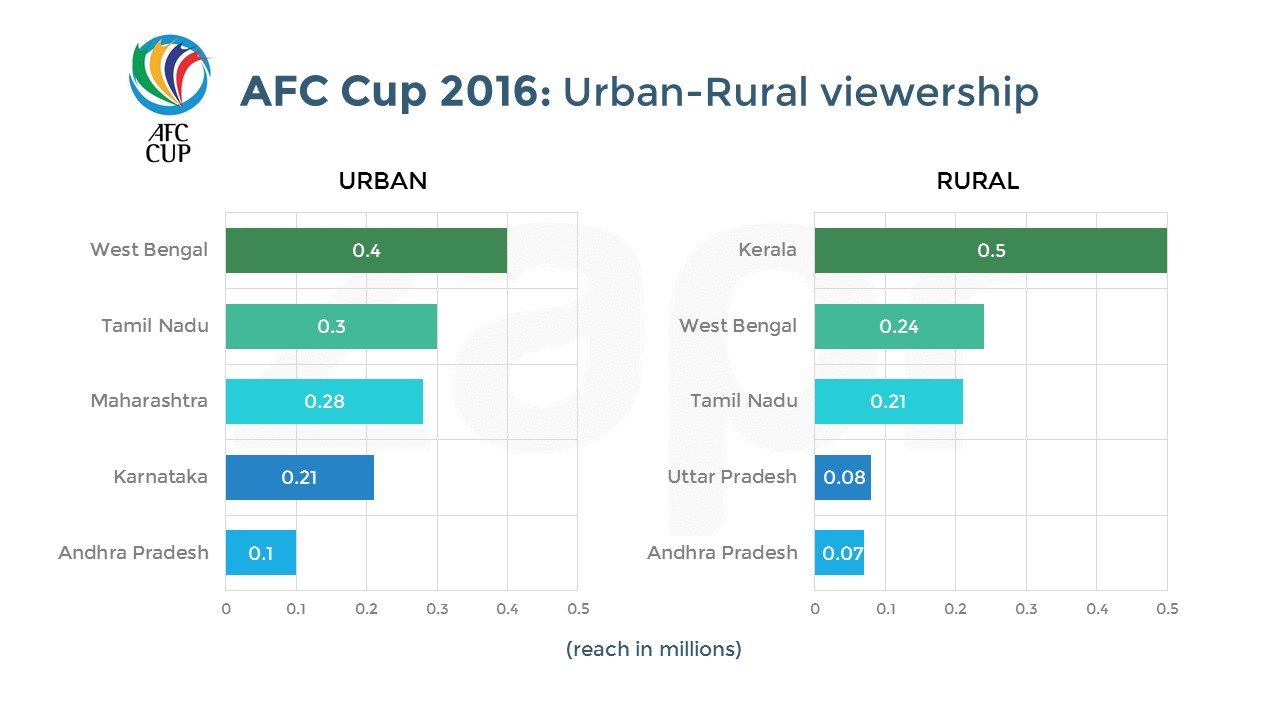 Significant portions of AFC viewers watched other Football tournaments covered Live on Television: 48% of them watched the Hero ISL matches which overlapped with AFC match days.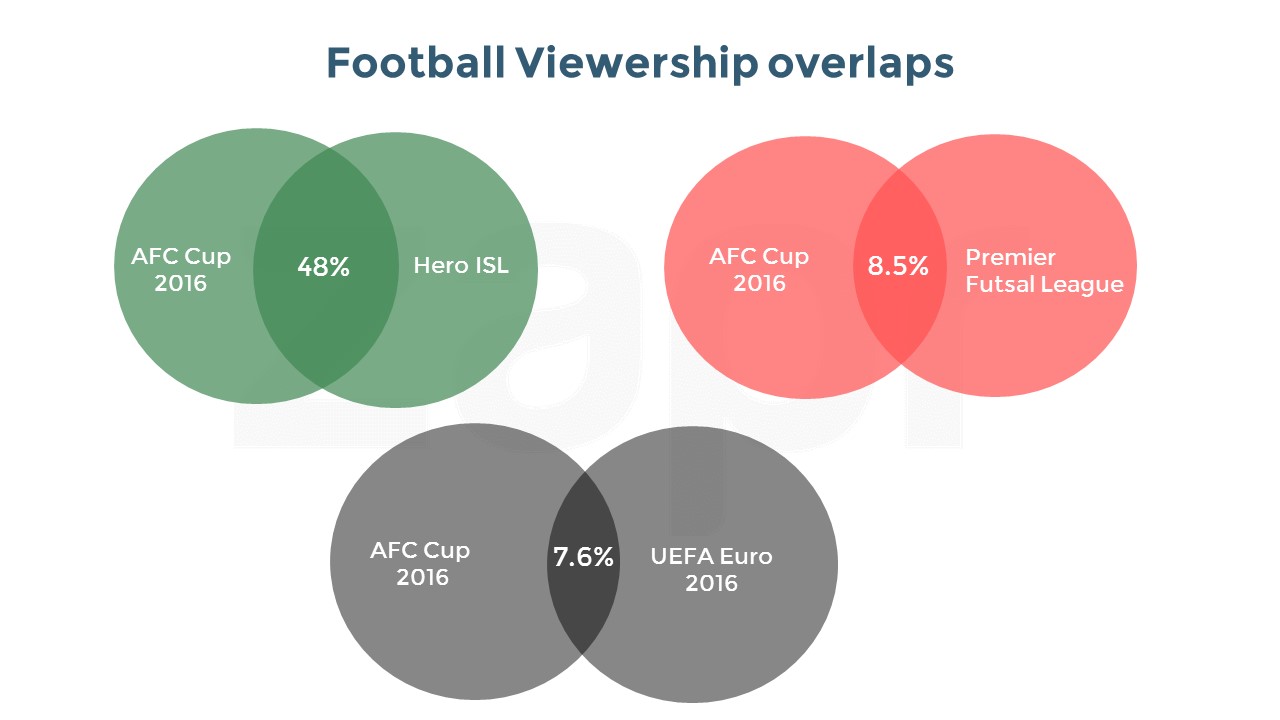 8.5% watched the Premier Futsal League and 7.6% watched the UEFA Euro Cup earlier this year.
These identified Football viewers are much likely to have positive responses towards ad campaigns associated with sports and sport-stars. Brands who want to reach out to Sport Audiences can now optimize their campaigns by targeting these individuals on their smartphones.
In addition to having multiple use-cases, Zapr campaigns experience results that are higher than industry standards for this simple reason: we target just those smartphone users who have watched a particular show, channel, genre or ad on TV.
(Read more on Zapr's TV-to-Mobile Targeting use cases here.)
Check out more viewership insights on Premier Futsal League, Hero ISL , and UEFA Euro.