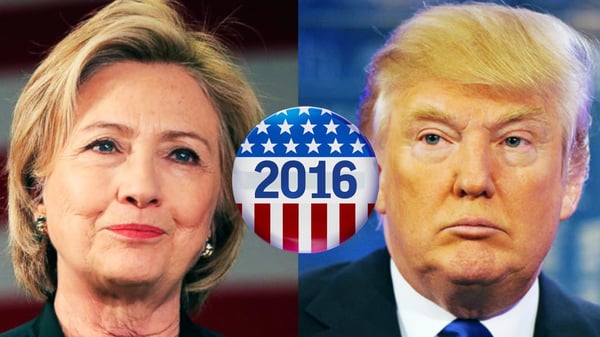 Breaking Presidential debate TV ratings record in America, the 2016 U.S. Presidential Debates were also popular in India. Research at Zapr Media Labs reveals that the debates were primarily viewed by people who watched very specific genres of content on Indian TV targeted by 'Premium brand' advertisers.
Out of all three Clinton vs Trump debates, the first one on 27th September received the highest viewership - 2.7 million Indian TV viewers. For more detailed viewership breakdown of the LIVE telecast, click here.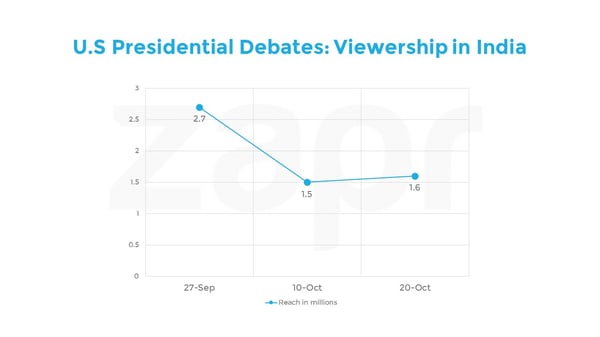 The final debate on 20th October garnered 1.6 million Indian TV viewers. The debate telecast experienced highest viewership between 7:00 AM and 7:30 AM - 0.6 million viewers.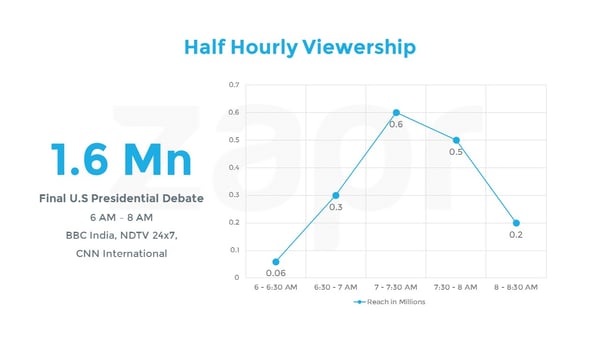 As expected, the debates witnessed larger viewership among urban audiences in India. The state of Andhra Pradesh consistently had the highest viewership among both urban and rural audiences - 0.5 million unique urban viewers and 0.17 million unique rural viewers. Other states like Tamil Nadu, Kerala, and Maharashtra followed closely.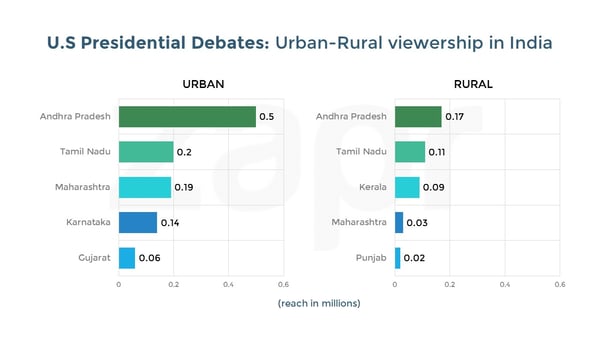 Among the cities with highest viewership for the debates, Metropolitan cities claimed the Top Five spots. Hyderabad far exceeded the viewership in other cities with 0.3 million unique TV viewers, followed by Chennai with 0.15 million, and Mumbai with 0.12 million unique TV viewers.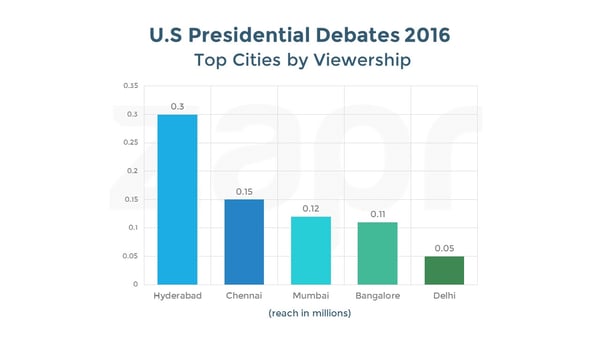 Analysis at Zapr Media Labs points out that these viewers heavily consume other English content on television. Across the months of September and October, 91% of the debate viewers watched English news channels, inclusive of the channels on which the debates aired. 80% watched English movie channels like Star Movies, HBO and Pix. 57% watched English Entertainment channels like Star World, AXN and Colors Infinity.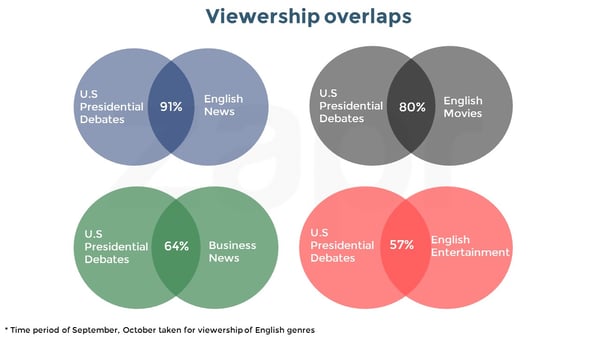 Interestingly, 64% of the debate viewers watched Business news channels - a segment of audience that is considered highly "premium" by brand advertisers. Zapr's Audience platform gives brands an engagement path right onto the smartphones of these TV viewers and enables highly targeted ad-serving.
Given the data, it could be inferred that individuals who watched the U.S. Presidential debates are more likely to have an affinity towards high-end brands and products. Mobile Marketing campaigns undertaken by Zapr Media Labs for our brand clients reveal that premium and niche language audiences deliver the highest engagement rates which far exceed industry standards. (Read more about our premium marketing campaigns here.)
And while this year's U.S. Presidential Election remains in the limelight in India, brands now have the opportunity to leverage this event by identifying and engaging with these audiences on Zapr's TV-to-Mobile targeting platform.
---
Found these insights interesting? visit http://www.zapr.in
Reach out to us at hello@zapr.in to know more about TV to Mobile Audience targeting, Indian Television Analytics and cutting edge use-cases with Zapr technology.