The weekend was all about (the other) King Khan: Salman's latest box office hit 'Sultan' premiered on television (Sony Max), while Colors TV launched season 10 of India's most popular reality TV show 'Bigg Boss' - hosted by Salman Khan for the sixth time. The shows had a massive impact on weekend Hindi entertainment viewership - giving popular TV shows like The Kapil Sharma Show a run for their money.
'Sultan' aired on Saturday, 15th October 2016 and garnered 57.6 million viewers. This was the highest viewership received by Sony Max for a single show telecast in the months of September and October. The channel's weekend viewership rose by 28% on the day the movie aired.
The movie telecast experienced the highest viewership between 10:00 PM and 11:00 PM - 30.4 million viewers.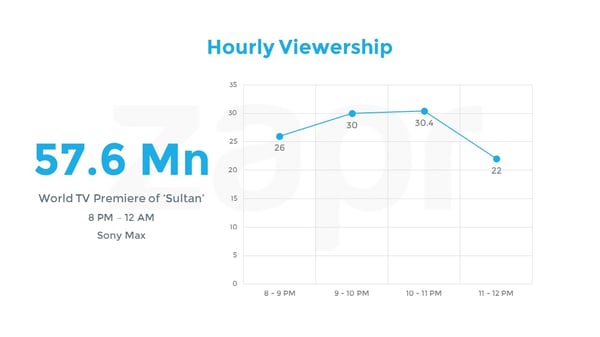 Other Salman Khan movies also aired on the same day in the same time-slot , and significant percent of viewers flipped channels to catch his movies on television: 13.46% of Sultan viewers switched to 'Bajrangi Bhaijaan on Star Gold, and 9.85% also watched 'Hum Aapke Hain Koun' on Zee Cinema.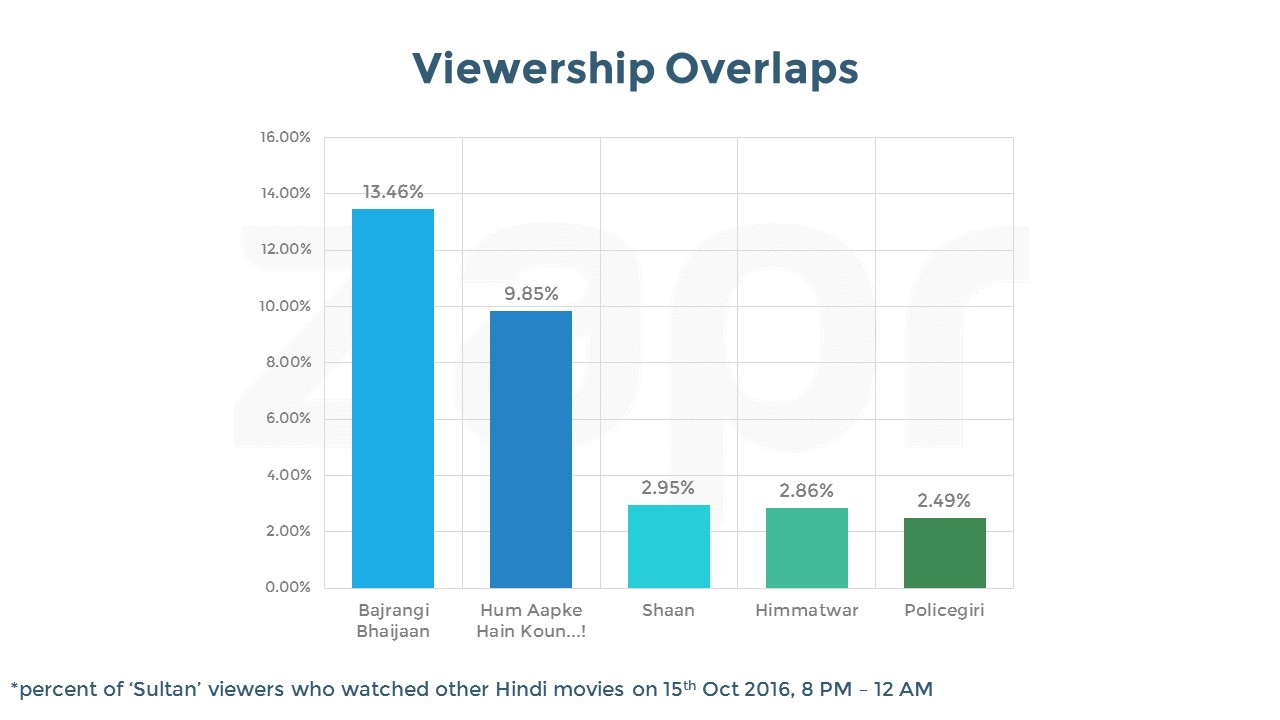 The movie telecast received the highest viewership in the state of Maharashtra - 8.2 million viewers, followed closely by Uttar Pradesh with 7.6 million viewers.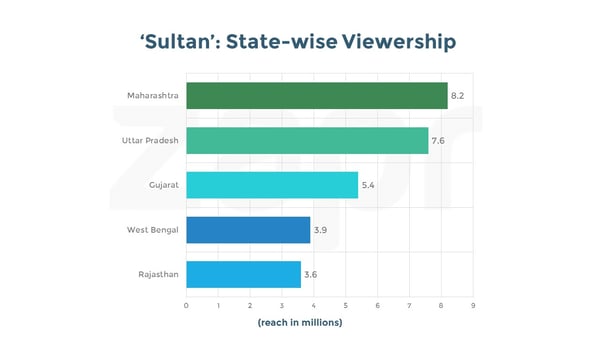 The launch of 'Bigg Boss' season 10 received 54.3 million TV viewers. The show aired on Colors TV - Sunday, 16th October. The launch had the highest viewership between 9:30 PM and 10:00 PM - 35.2 million viewers. Colors TV subsequently witnessed a 20% rise in weekend viewership.
27.4% of Bigg Boss viewers switched to Sony Entertainment TV and watched The Kapil Sharma Show between 9:00 PM and 10:00 PM. Interestingly, viewership for The Kapil Sharma Show dropped by 11.4% on this night, compared to the show's viewership in previous weeks.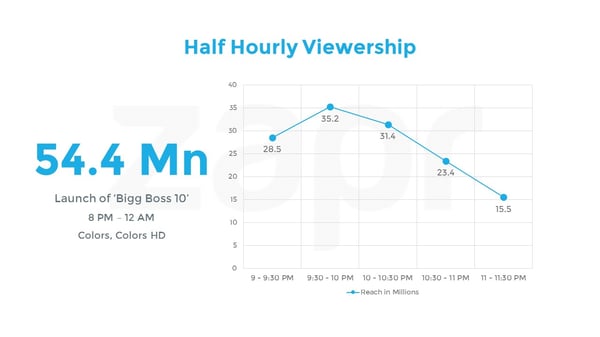 We also found significant viewership overlaps with other popular Hindi Entertainment shows which aired in the same time slot that Bigg Boss 10 aired on TV: 15.3% of Bigg Boss viewers watched CID on Sony Entertainment TV between 10:00 PM and 11:00 PM. 13% watched Akira on Star Plus, 4.78% watched Brahmarakshas on Zee TV and 4.75% watched The Voice Kids on And TV.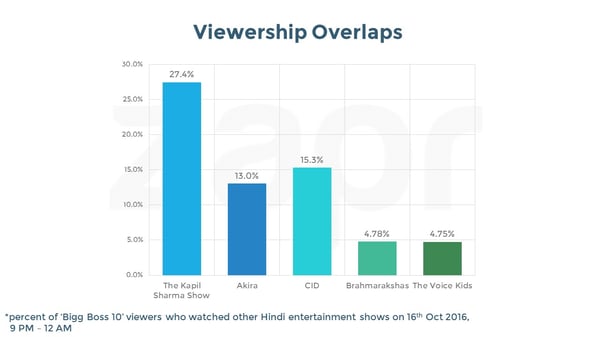 The show launch of Bigg Boss 10 received the highest viewership in Maharashtra - 8 million viewers. Others states like Uttar Pradesh, Gujarat and West Bengal followed with the highest viewership numbers for the show.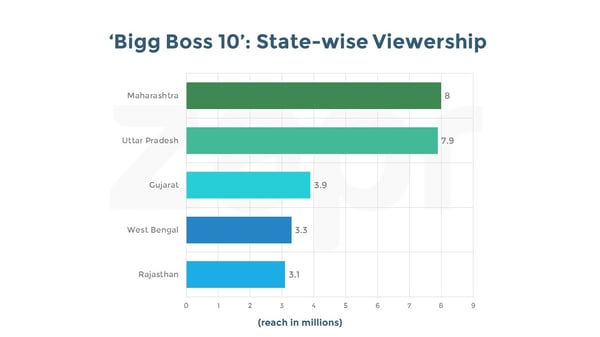 The weekend certainly witnessed a lot Salman Khan fans hooked to the television - these viewers are much likely to have high affinity towards the brands and products endorsed by the actor. Using Zapr's TV-to-mobile platform, individuals who heavily consume content related to specific personalities, sports and genres can be identified and targeted for various brand campaigns.
Leading brands have leveraged Zapr's smartphone driven technology, and have optimized their marketing strategies for advanced identification and engagement with desired Target Groups. To know more about some of the niche targeting campaigns undertaken at Zapr Media Labs, read our case studies.