Following immense release hype characteristic of a Rajinikanth movie, the TV premieres of 'Kabali' in different regional languages have garnered massive viewership not only in South India but all over the country!

Check out the viewership trends across different regional channels: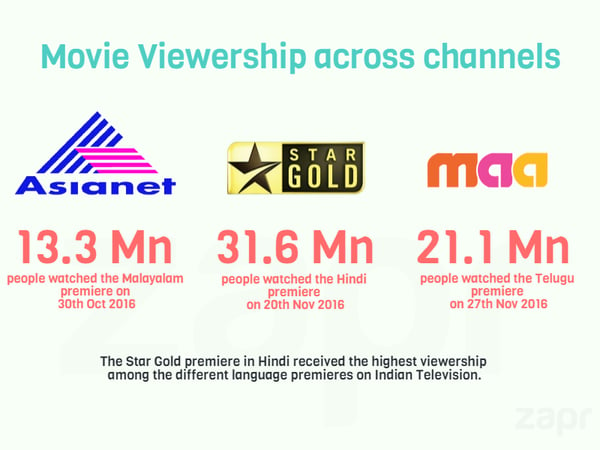 The first TV premiere on Malayalam channel Asianet garnered 13.3 million viewers. Aired on 30th October, the Deepavali special telecast gave the channel a 12.8% rise in weekend viewership compared to average weekend viewership in the month of October.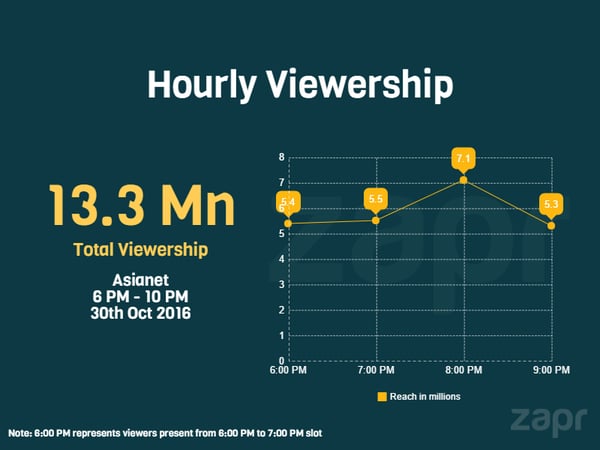 Following Kabali's record breaking box office collections in Kerala, the state witnessed highest viewership for the TV premiere - 9 million. Interestingly, Maharashtra featured in the Top 5 states with highest viewership. Other South Indian states like Tamil Nadu, Karnataka and Andhra Pradesh also garnered significant viewership.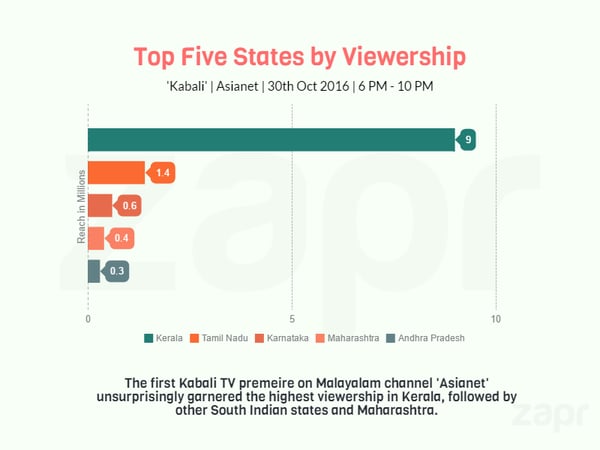 The second TV premiere in Hindi garnered 32 million viewers all over India. The telecast gave Star Gold a 28% rise in weekend viewership compared to average weekend viewership in the month of November.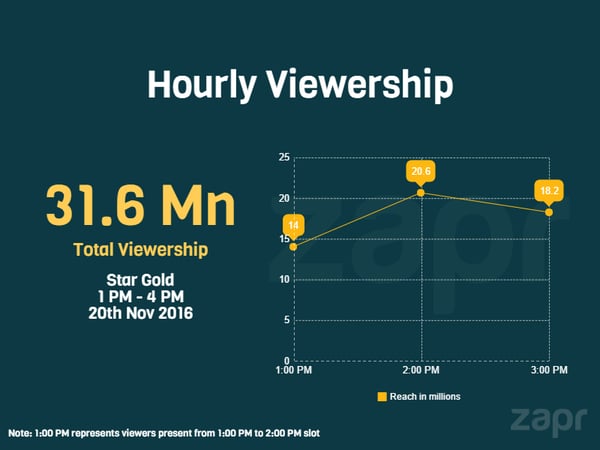 The Hindi premiere witnessed lesser difference in its viewership distribution across different states. Maharashtra topped the chart with 6 million viewers. Uttar Pradesh followed with 3.4 million, Gujarat with 2.8 million and West Bengal with 2.4 million viewers.
Interestingly, Karnataka was the only South Indian state which featured in the Top 5 states for the Hindi premiere of the movie.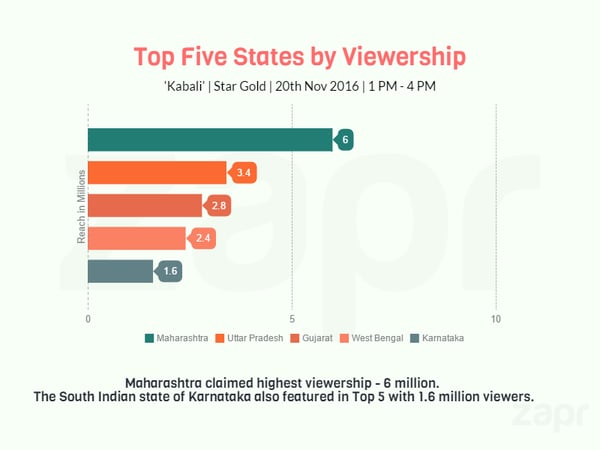 The last TV premiere on Telugu channel Maa TV garnered 21.1 million viewers.
As seen in the graph below, the telecast received the most consistent viewership out of all three language premieres.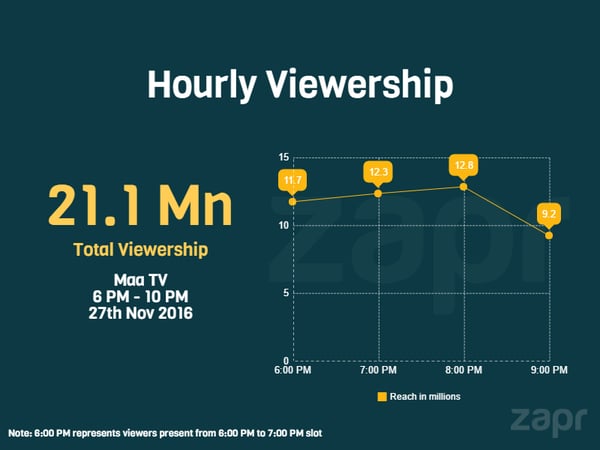 Unsurprisingly Andhra Pradesh witnessed the largest viewership - 17 million. The states of Karnataka, Tamil Nadu and Maharashtra followed with significant viewership.
Interestingly, Orissa which has the sixth largest Telugu speaking population in India also featured in the Top 5 states with o.1 million viewers.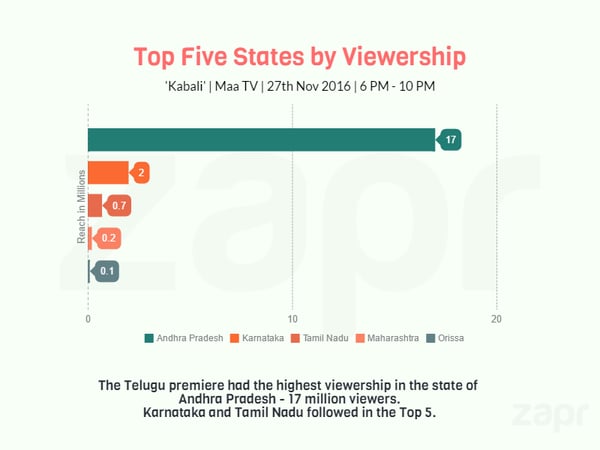 Many businesses had vigorously grabbed the opportunity to engage with Rajini fans - from Kabali themed aircraft ferrying fans to catch the movie release in Chennai to silver coins carrying the actor's image.
Now brands can identify Rajinikanth fans and reach out to them anytime by leveraging Zapr's TV-to-Mobile Targeting platform.
Broadcasters can leverage these insights to understand their channel's performance on specific events and special telecasts.
Read more on Zapr Audience Targeting which far exceeds industry standards, click here.