The Oscars had 3.2 million Indians tuned in as early as 7:00 AM to watch the live telecast on Star Movies and Star Movies Select HD. The Primetime repeat at 9:00 PM had lesser viewership of 2.6 million rendering the day's total number of viewers to 5.8 million unique people.
Although viewership went down from 7.7 million last year, the percentage of high-end device users was much higher than the 12.7% high-end device users who recently watched the Hindi award show Filmfare. What does this say about the spending power of Oscar viewers?
While the Best Picture faux pas generated massive online interest around the Oscars, the Primetime telecast attracted a unique set viewers with only 3% live viewers tuned in for the repeat. At Zapr Media Labs we identified Oscar viewers individually and conducted a study to see if both telecasts reached out to audiences with higher purchase power.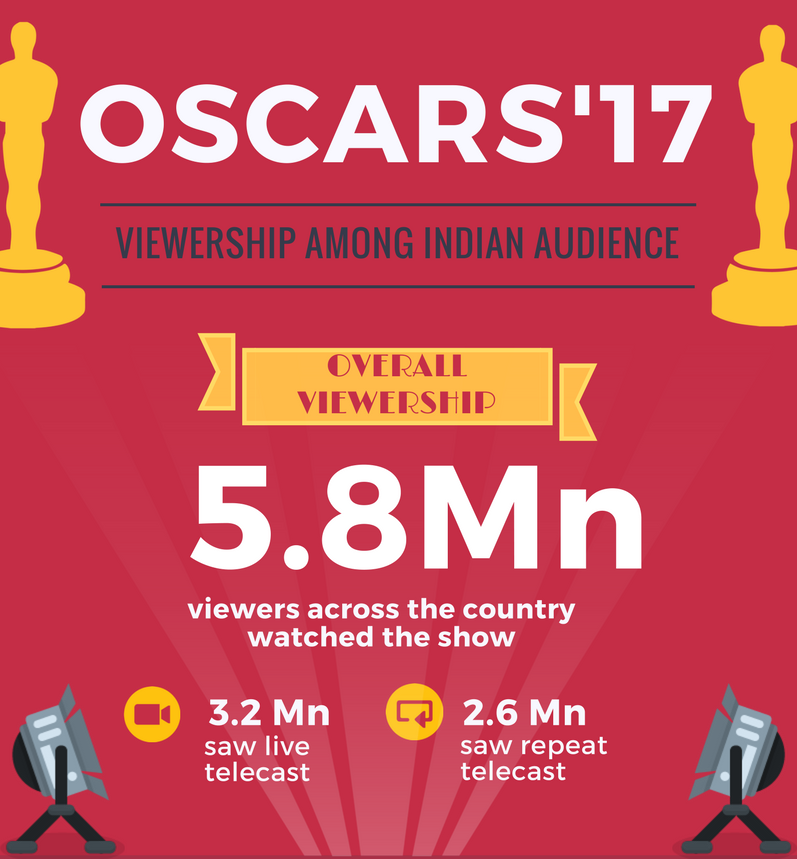 Using TV-to-mobile analytics, we created a timeline and highlighted viewership impact during crucial moments of the Oscars 2017. The same viewers can be further studied to gauge their affinity to other content like English movies, English entertainment and English news. Brands can execute highly successful engagement campaigns with them via Zapr targeting as seen in previous case studies. To know more about how this can be done, write in.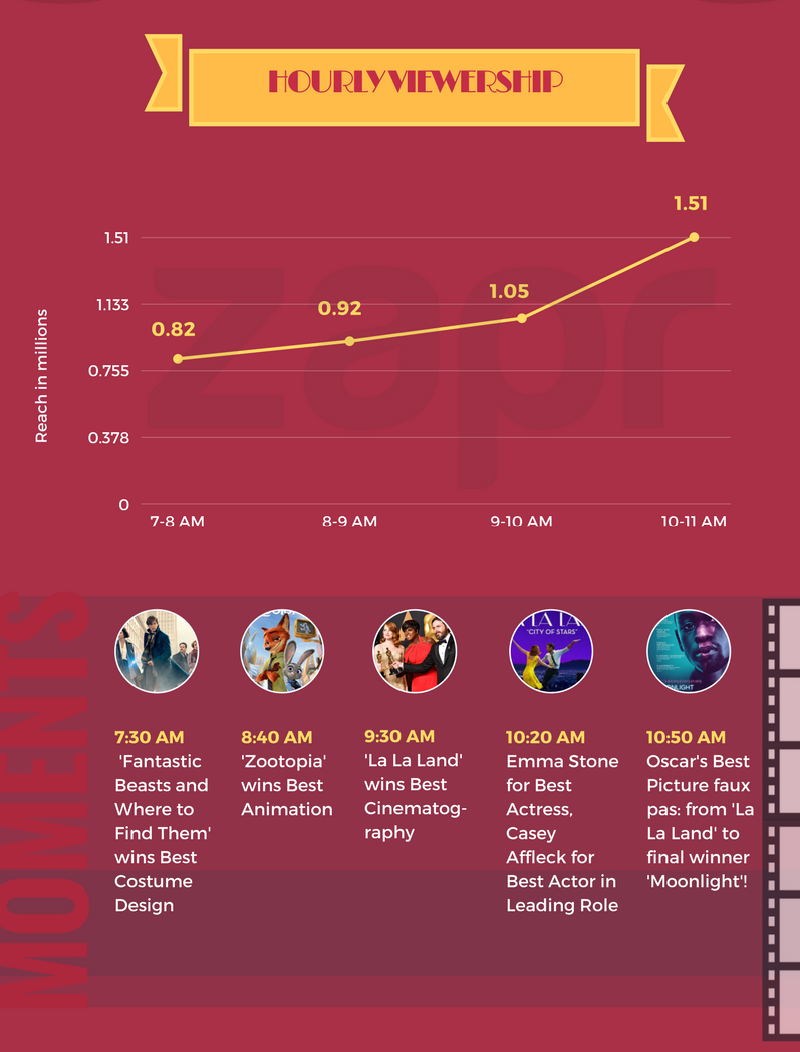 Interestingly we observed that the trend for Oscar viewership in India is somewhat similar to a dwindling Oscar audience in the U.S.A as reported by Nielsen. In 2016 we identified 7.7 million Indian viewers tuned in for the Oscars which scaled down to 5.8 million this year - a 24% drop in viewership.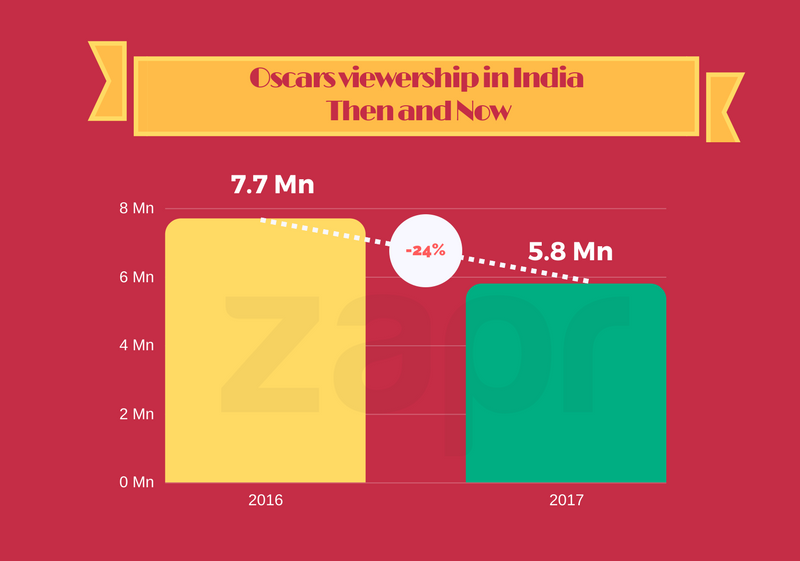 Despite diminishing numbers, studies at Zapr Media Labs suggest some good news for brand advertisers. We identified the mobile devices used by Oscar viewers and found that both the live and repeat telecasts had similar distribution of devices which leaned towards higher priced phones suggesting high spending power.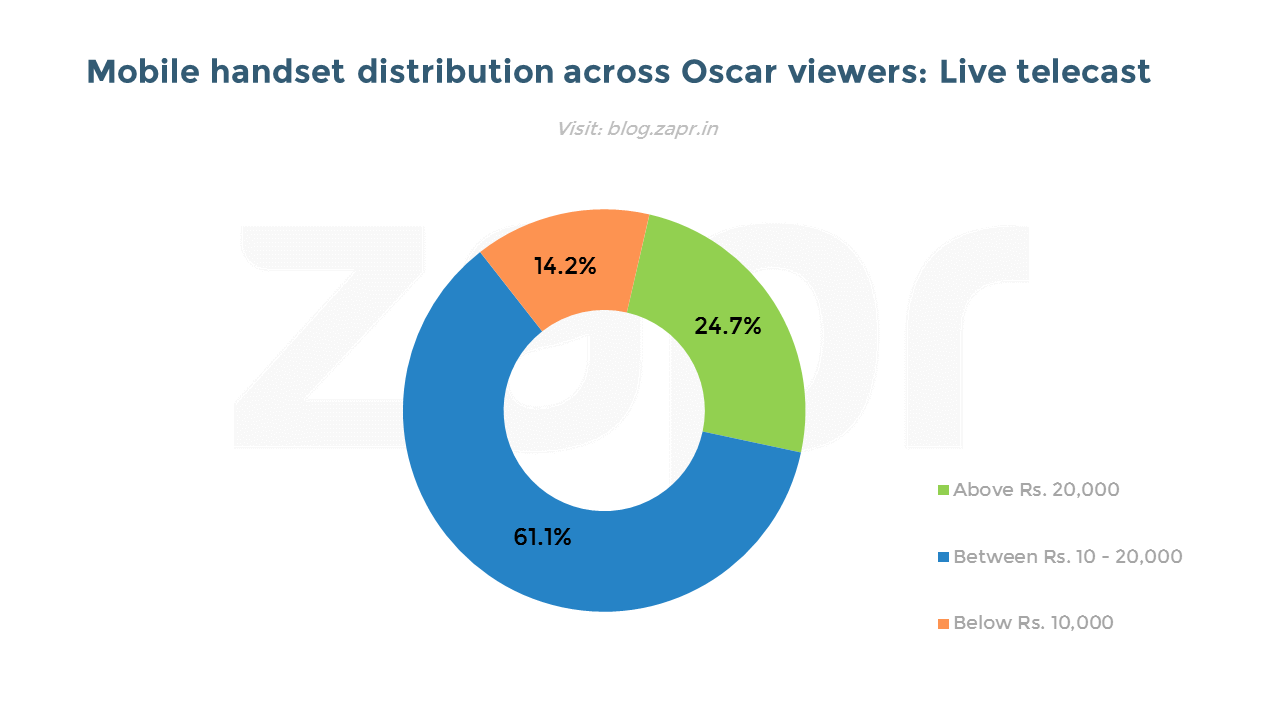 The live show had 61.1% of people using phones priced between Rs. 10,000 - Rs. 20,000 while the repeat telecast had 62.6% users in this segment. 24.7% of people who watched the Oscars live used high-end phones priced above Rs. 20,000 and 23% of repeat viewers fell into this bracket. Using Zapr targeting, marketers can reach out to these segments based on their interests anywhere and anytime on their smartphones.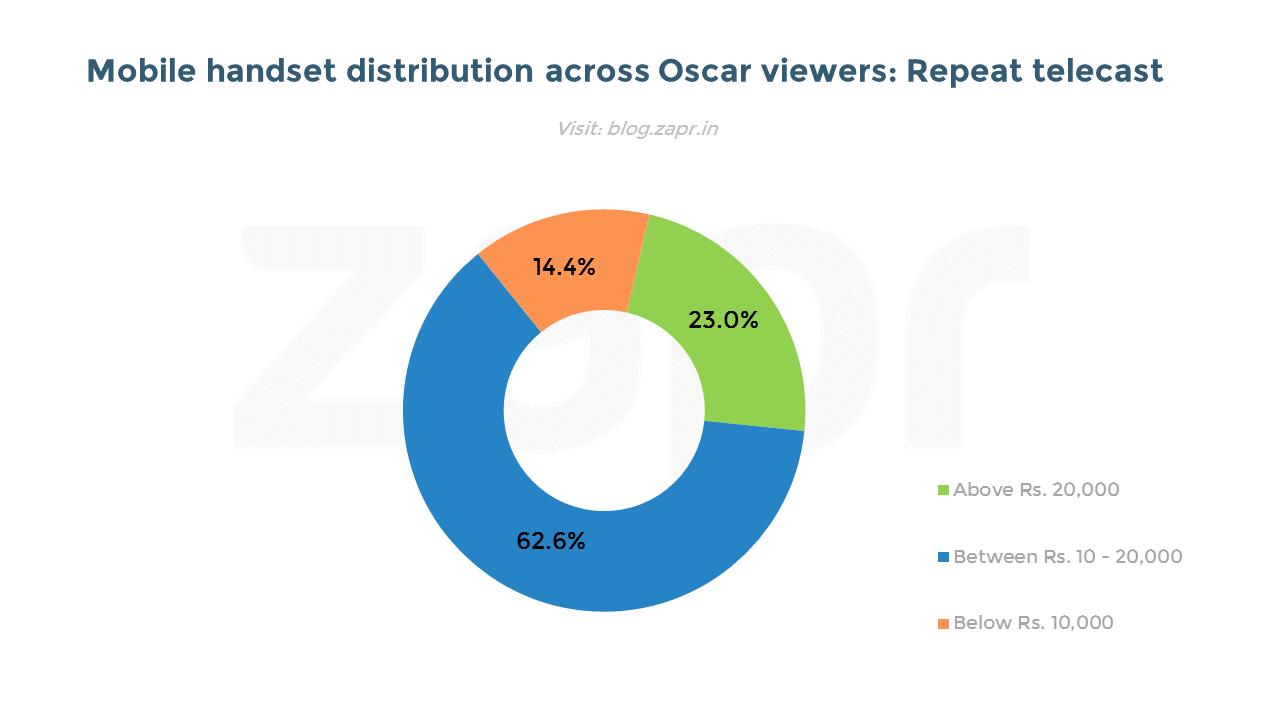 Zapr's user mapping system located viewers geographically and classified them as urban and rural viewers by population. Studies show that the Oscars had high reach among urban audiences with 77.4% share of viewership, whereas rural viewers had 22.6% share.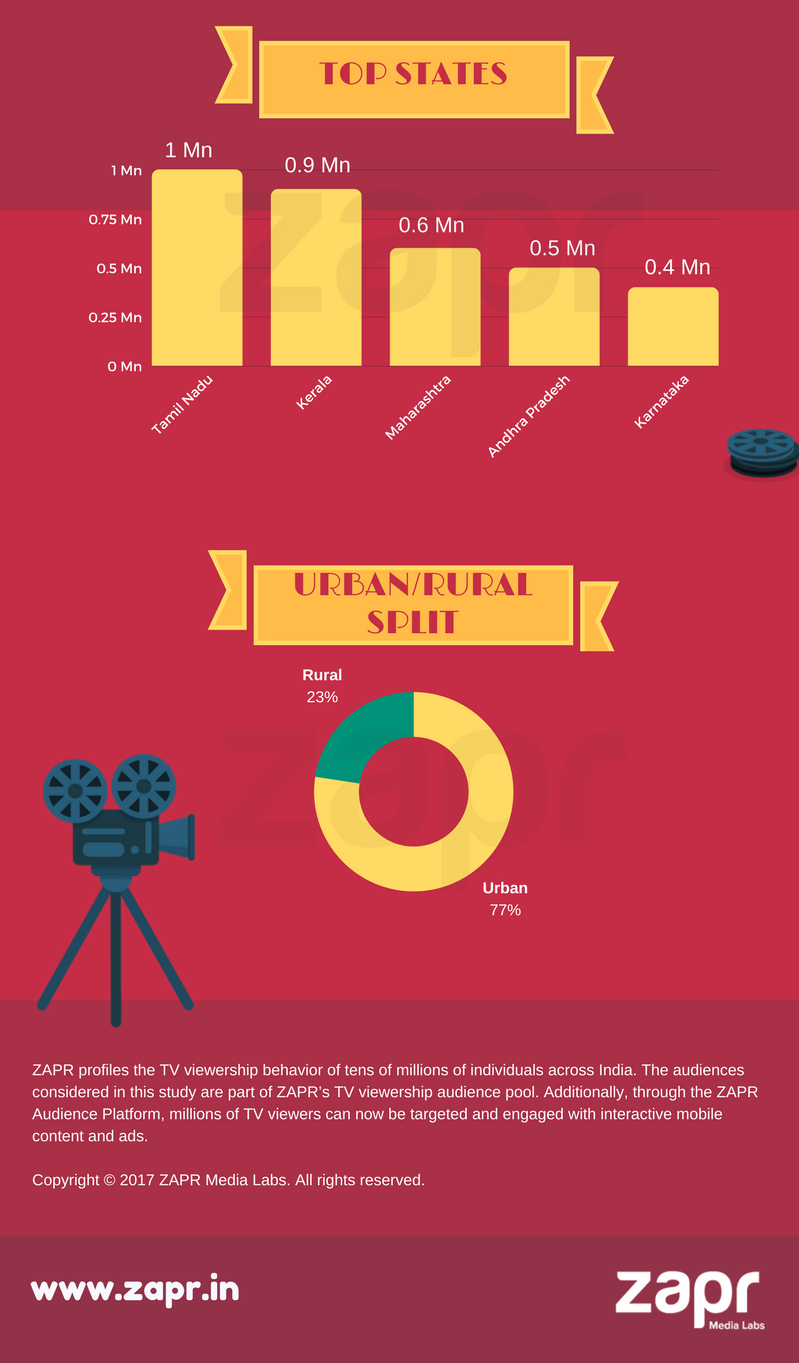 South Indian states expressed highest interest in the Oscars: Tamil Nadu topped geographic reach with 0.907 million viewers followed very closely by Kerala with 0.905 million. Maharashtra placed third with 0.6 million, followed by Andhra Pradesh with 0.5 million and Karnataka with 0.4 million.
To receive similar TV viewership infographics and in-depth audience insights, directly sign up on our subscription box below or follow this link: http://eepurl.com/ceX-z1