After more than a year's experience at Zapr Media Labs, Chhavi Parasher has worked with almost all aspects of Zapr technology - data center, infrastructure, Android SDK and ad-tech. You name it, she's run it. Besides the incredible learning, what she loves most about Zapr are the people who have come to feel like family.
My first interview for Zapr was surprisingly awesome. I had set up everything before the scheduled time but when I finally got the call on Google Hangout, my network went flaky. I could see them but they couldn't see me. I thought I made a bad first-impression but it turned out to be a good gamble with luck; all my nervousness went away and I could really think when Sajo (CTO, Zapr) asked me the most unexpected question in the very first round, "How would you design WhatsApp server?"
So that's how I joined a start-up after working in a multi-national company for more than two years. Honestly, in my previous job I would just write a few lines of code once a while. But at Zapr, my learning curve took a completely new trajectory. Coming from a hardcore Android background, the first few days just went into grasping the complex range of our technology. And then began the challenge of developing systems and servers - starting from design to development and then deployment - sometimes all in just one week!
I began with error and exception handling part of our main Ad-Server. I started thinking about the scalability and stability aspects as this server was expected to have very low latency and high throughput. I referred to several open source libraries, got up to speed with the help of my colleagues and learnt a lot under the mentorship of Siddharth (VP, Engineering). We did defensive programming and consistently ran complete quality checks on the system; filtered ad-requests for invalid inputs and ensured robustness of the server taking into consideration of all possible scenarios. A few weeks into work, I went on to build a server named 'Jaguar' which captures details of all accepted ad requests and measures their performance after rendering. Nothing was ever a one-time project; we were building systems which had to run continuously while handling a huge magnitude of user data which is more than anyone else in our domain.
I was the third female employee at Zapr but that never made a difference at work. Once I was alone in the office at 12 AM trying to debug one of the issues in our data centre, as we had to fix everything before 6 AM when our systems would start collecting the next day's data. One of my colleagues turned up at 2 AM and half an hour later another guy joined us for 'moral support' and together we got the server up and running.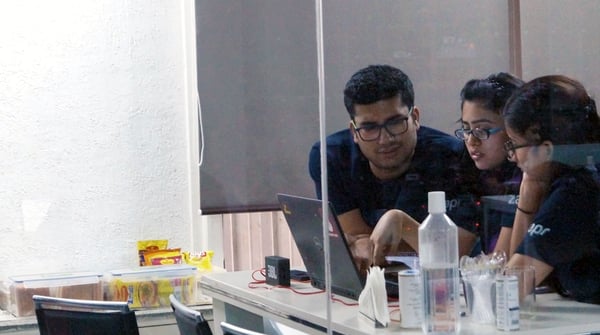 I'll admit, it gets tiring sometimes trying to maintain a normal lifestyle since we need to ensure up-time of our servers during the day. But honestly, the work and the people here at Zapr have never failed to motivate me. Even with such busy schedules and manifold responsibilities, our founders and leadership team have always been readily approachable for technical guidance and support.
Something that stood out for me was when I was really appreciated for my code quality by Siddharth and he shared my code with the entire tech team. Another interesting thing about Zapr Media Labs which really excites me is that we have our own in-house data-centre on land along with the servers on AWS cloud.
I think what shapes the culture at Zapr is the management's genuine concern for our happiness, which I really admire. And when you don't have any sort of politics at work, you're left with a bunch of people who really care about each other.
A few weeks after I joined, I had a terrible back ache from working on my laptop. I requested Deepak (COO) for a monitor and without a second thought he said yes. Then he asked everyone else if they needed monitors, and that's how it's has been with a lot of other stuff in the office - food in the pantry, hardware, Xbox, anything - if it made us happy then it was done.
While most people in the corporate world would prefer to have a clear separation between work and personal life, more than 80% of my entire life right now has something to do with Zapr. I've made some really close friends with whom I work the whole week. We hang out anytime, anywhere; From local tea stalls to savvy lounges, an offsite trip in Goa to my first personal out-of-country vacation in Thailand - all with Zapr peeps.
Nobody is more serious about having fun than the founders and the HR team at Zapr. And I mean serious like running a server or serving an ad campaign. We celebrate every major festival and every milestone the company achieves with innovation, revenue and partnerships (read Zapr partners with Hotstar).
I remember one Diwali when we randomly decided to play a game of Teen-patti which I and another colleague happened to win. Few months later, we were surprised to receive an Amazon gift voucher as a prize for our little victory.
Working with so many talented co-workers from different teams, I've had the opportunity of knowing and building Zapr's tech inside-out with incredible ownership. I've seen the Zapr family grow from 15 to 40 people today, and some things have never changed. There's still a lot of work to be done, data to be analyzed and more fun to be had, seriously. So if you're a software engineer who's looking to solve hard problems in a caring work culture, the good news is we're hiring!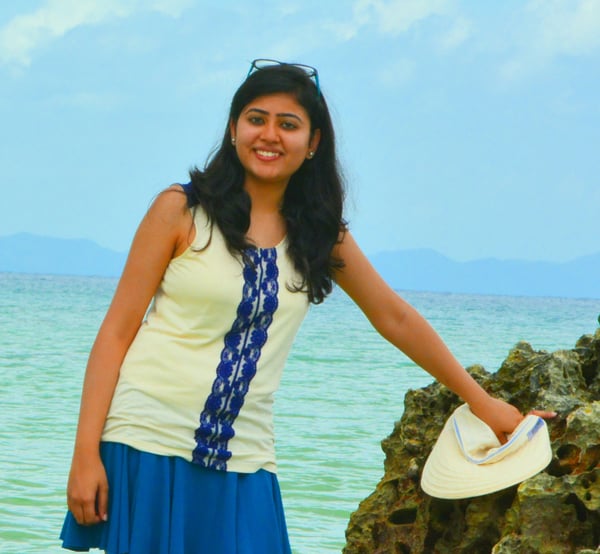 - Chhavi Parasher
Senior Software Engineer, Zapr Media Labs
Check out our team at Zapr Media Labs and see where you fit in! If you want a deeper understanding of our technology and operations, visit our website. You can also check out our data insights and case studies on the blog.
We're just a scroll away. Connect with us on social media for quick updates and announcements: LinkedIn, Facebook and Twitter.