In a much loved celebration of Mother's Day, May 8th saw a run of heartwarming shows across various channels.
AXN showcased a special two day run (7th & 8th May) of sci-fi thriller serial 'Extant', bringing in 3.9 million viewers across both days during its 12 PM - 6 PM time slot . Animal Planet played reruns of 'Heart of a Lioness' along with other interesting episodes, garnering 2.2 million viewers for the day's special programme from 12 PM to 8 PM on May 8th.
Zee TV successfully aired a show that provided a delightful platform for Bollywood stars to express their parent-children bonds, amidst all the glamour and rigor of stardom. Titled 'Shukriya Ma' (Thank you Ma), the programme was aired from 5:30 PM - 9 PM attracting a viewership of 19 million people.
Hosting well known Bollywood figures like Karisma Kapoor, Karanvir Bohra and others, the Mother's Day special witnessed a consistently engaged audience throughout the duration of the show.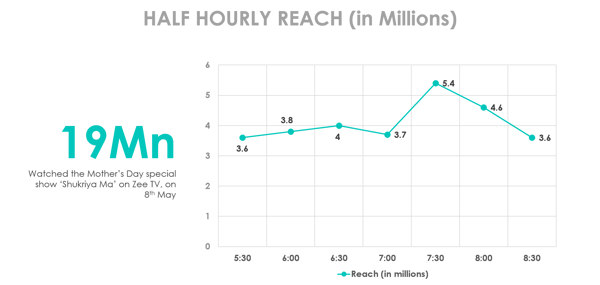 The show was evidently enjoyed across the country, with Uttar Pradesh having the highest share of 15.4% of the total viewership.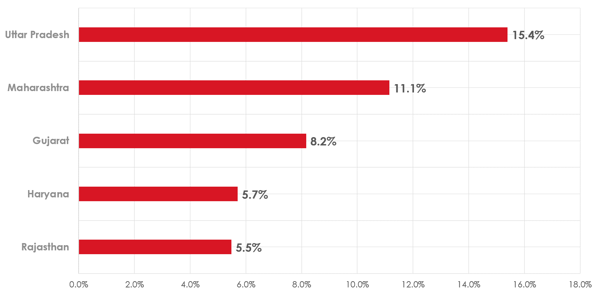 It goes without saying: mothers are indeed worth all the celebration!
Found these insights interesting? Know more about us on - www.zapr.in