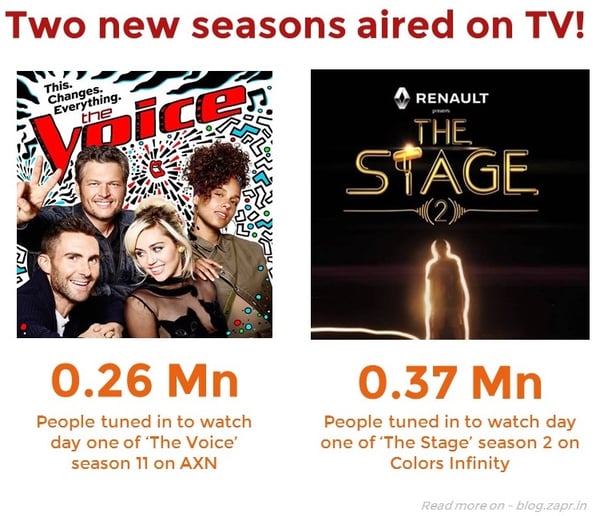 The two new season telecasts of 'The Voice' and 'The Stage', both launched in the month of September, are the only two English music reality shows currently airing on Indian television. At Zapr Media Labs, we thought it would be interesting to measure these audiences to isolate and segment overlapping viewers. Here are some of the viewership trends we discovered:
370,000 viewers watched the 'The Stage' Season 2 premiere on 17th September 2016. Aired across two time slots, the show received higher viewership during its premiere afternoon telecast. Mumbai had the highest numbers of people tuning in, followed closely by Bengaluru.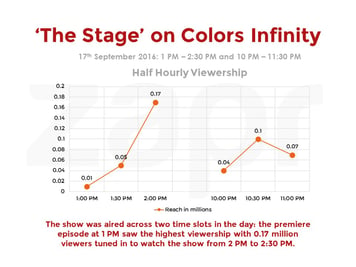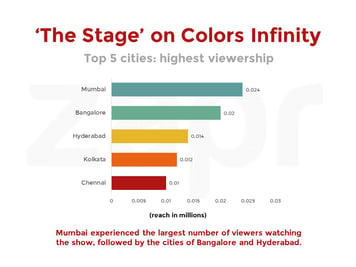 'The Voice' Season 11 on AXN had 260,000 million viewers tuned into the launch on 24th September 2016. With a pattern distinct from 'The Stage', Hyderabad saw the largest number of viewers for this show, followed by Bangalore. Surprisingly, the city of Dimapur with a population of just 375,782 in Nagaland roped in the third highest number of viewers for 'The Voice'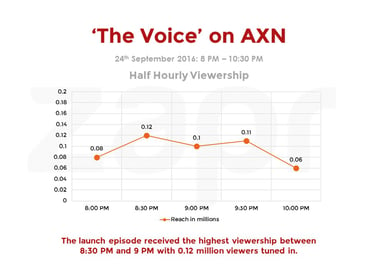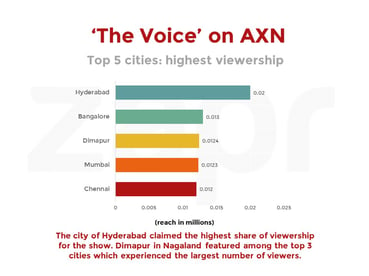 25% of the viewers who watch 'The Stage' on Colors Infinity watch 'The Voice' on AXN: both shows air on primetime slots. While 'The Stage' airs on both weekdays and weekends, 'The Voice' is telecast only on weekends.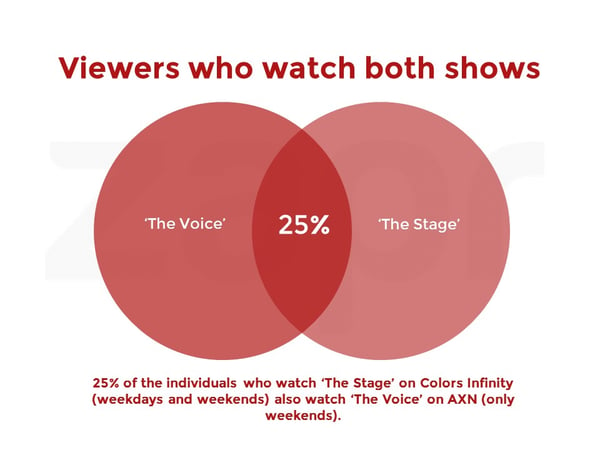 Found these insights interesting? visit http://www.zapr.in
Reach out to us at hello@zapr.in to know more about TV to Mobile Audience targeting, Indian Television Analytics and cutting edge use-cases with Zapr technology.
ZAPR profiles the TV viewership behavior of tens of millions of individuals across India. The audiences considered in this study are part of ZAPR's TV viewership audience pool. Additionally, through the ZAPR Audience Platform, millions of TV viewers can now be targeted and engaged with interactive mobile content and ads.