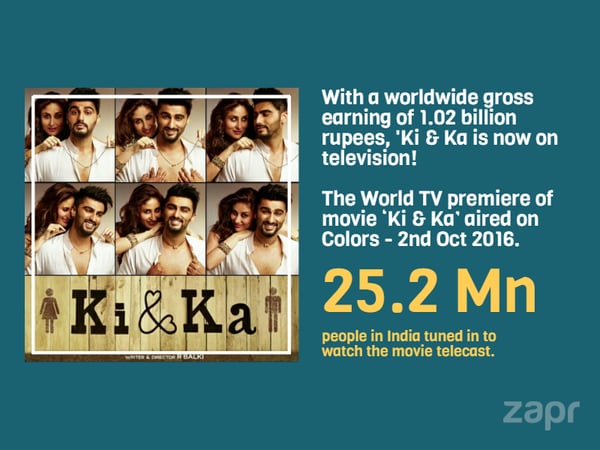 The World TV premiere of movie 'Ki & Ka' aired on Colors, 2nd October 2016, garnered 25.2 million viewers in India. The movie reportedly grossed 1.02 billion rupees worldwide since its launch in cinemas, and has now been released on television.
Aired back-to-back across two time slots, the movie received consistent viewership for both telecasts. The first hour of the telecast (1 PM - 2 PM) received an impressive viewership of 8.7 million people.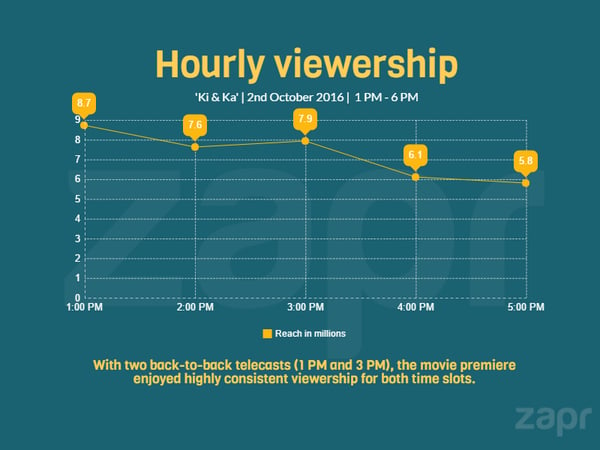 Maharashtra had the highest number of urban viewers tuned in for the movie premiere at 2.7 million, and Uttar Pradesh saw the largest rural audience - 0.87 million.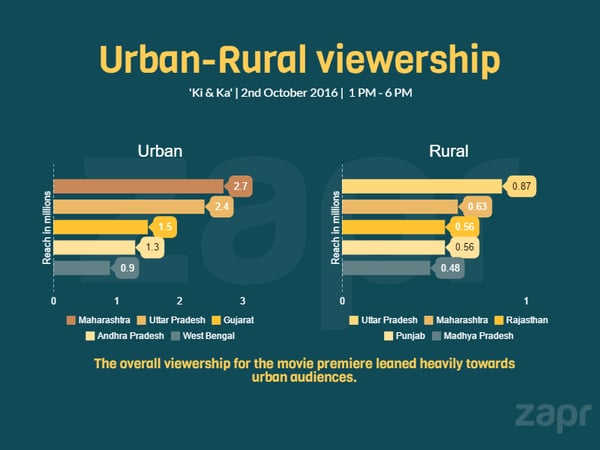 Smartphone users who watched 'Ki & Ka' on Television also switched between other Hindi movies aired during the same time slot: a massive 63% watched the 'Golmaal 3' on Star Gold and 41.4% also watched 'Hum Saath Saath Hain' on Zee Cinema.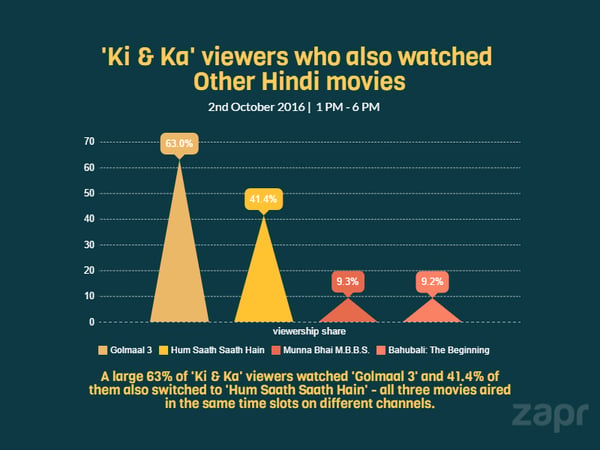 Found these insights interesting? visit http://www.zapr.in5
Reach out to us at hello@zapr.in to know more about TV to Mobile Audience targeting, Indian Television Analytics and cutting edge use-cases with Zapr technology.
ZAPR profiles the TV viewership behavior of tens of millions of individuals across India. The audiences considered in this study are part of ZAPR's TV viewership audience pool. Additionally, through the ZAPR Audience Platform, millions of TV viewers can now be targeted and engaged with interactive mobile content and ads.