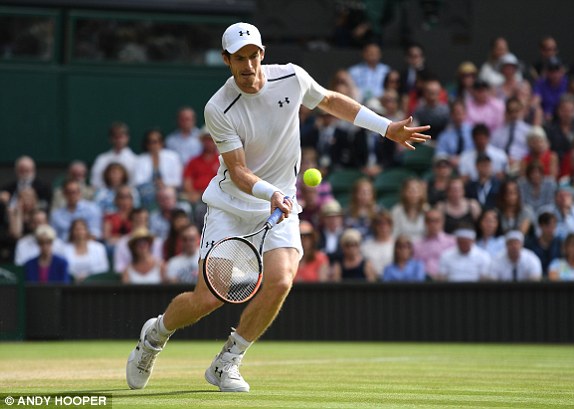 The third Grand Slam title for the year garnered an overall Indian TV viewership of 23 million viewers. With big players like Novak Djokovic and Roger Federer out before the finals, an analysis of the tournament's viewership reveals interesting insights on the consumption of the tournament by TV viewers across India.
Held from 27th June to 10th July, the tournament experienced the highest TV viewership on 1st July with 5 million viewers. The day saw the victory of Sam Querrey over 12-time Grand Slam champion Novak Djokovic. The very next day hit a dip with 2 million viewers tuned in - the lowest viewership for the entire tournament.
The viewership picked up to 3.8 million viewers on 8th July with Roger Federer on the field. However, his defeat was immediately followed by another dip in the viewership for the next day.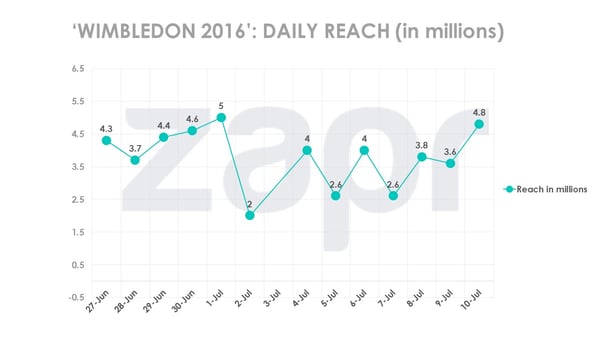 Despite speculations on a possible dip in viewership for women's tennis owing to top ranker Maria Sharapova's two-year ban, the women's singles and doubles finals on 9th July witnessed 3.6 million viewers - consistent with the tournament's general viewership. The men's singles finals on 10th July saw the second highest TV viewership for the tournament with 4.8 million viewers.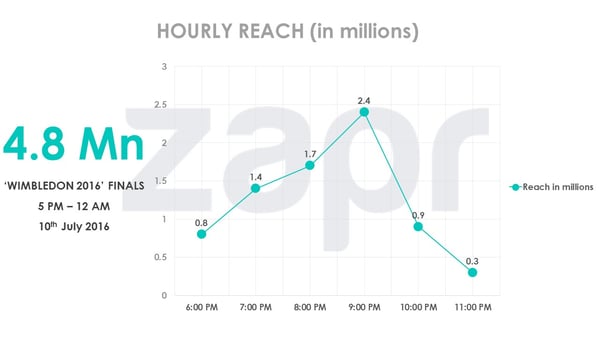 Mumbai claimed the highest TV viewership among Indian cities with a 15.6% share of the total viewership, followed closely by Chennai and Bangalore.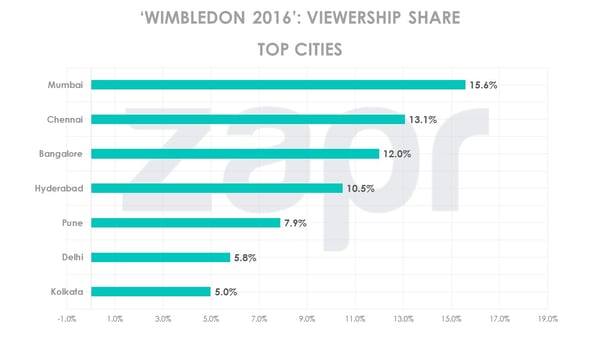 The dips in the tournament's viewership post the downfall of popular tennis players all point out to a viewership marked by loyalty to the players. Similarly, the sudden exodus of viewership from one ongoing championship to another also indicate wavering loyalties between different sports.
Love for Tennis or Love for Sports?
Digging deeper into what other sporting events were viewed by the Wimbledon audience, we noticed that almost half of the Wimbledon viewers (49%) also watched the Formula One World Championship. 30% of Wimbledon viewers watched the French Open earlier this year as well. And 23% of the viewers who watched both the Grand Slam titles also watched the UEFA Euro 2016. It definitely looks like that a large part of this audience are not just tennis lovers, but general sports lovers, who stay glued to their TV screens whenever an exciting sporting event is running.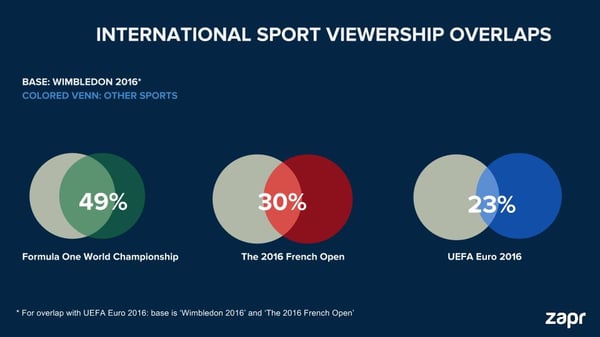 Amidst shifting loyalties and varied consumption of sports on TV, ZAPR can help you identify and engage with individuals who watched the Wimbledon and other international sporting tournaments. Don't miss the opportunity to leverage ZAPR's technology that enables you to identify your audiences with varied interests, spread across different genres, and target them for your products and brands.
Found these insights interesting? visit http://www.zapr.in
We would love to discuss. Directly contact our sales team on bhavna@zapr.in.
Subscribe to our newsletter for continued updates on interesting TV viewership insights and ZAPR's effective brand engagement campaigns: http://eepurl.com/b4dntj
ZAPR profiles the TV viewership behavior of tens of millions of individuals across India. The audiences considered in this study are part of ZAPR's TV viewership audience pool. Additionally, through the ZAPR Audience Platform, millions of TV viewers can now be targeted and engaged with interactive mobile content and ads.
ZAPR's privacy and data collection & management policies are certified by "TRUSTe" - a leading global Data Privacy Management (DPM) and privacy compliance entity. Other companies certified by TRUSTe: Apple, Microsoft, ComScore, InMobi and more.