The latest Disney adaptation of Mowgli's adventures in the jungle has finally reached Indian Television and the viewership looks great.
Both English and Hindi versions of the movie premiered on the same day - 27th Nov 2016. Here's how the telecasts performed.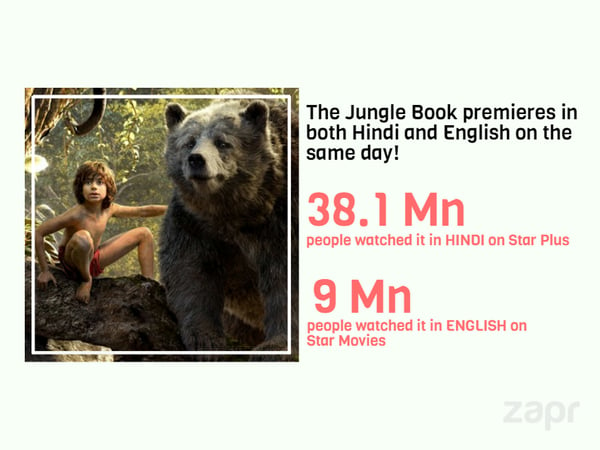 The original English version premiered on Star Movies in the afternoon. The repeat telecast aired at 9 PM on the same channel. Both telecasts together garnered 9 million unique viewers.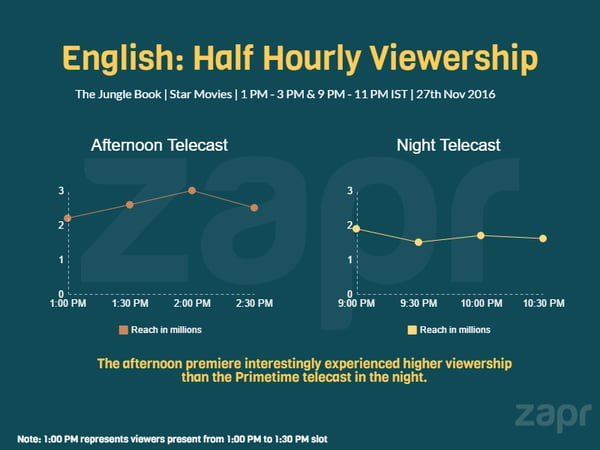 The Hindi version of the movie premiered at 9 PM on Star Plus and garnered 38.1 million viewers. Viewers exhibited incredible consistency in viewership - starting from 20.9 million viewers in the first half hour and dipping only slightly to 19.4 million viewers in the last half hour.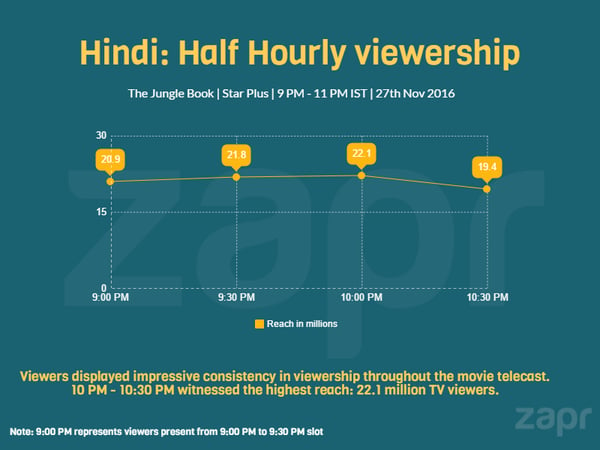 Interestingly a significant 28% of people who watched the English premiere of The Jungle Book came back at 9 PM to watch the same movie but aired in Hindi!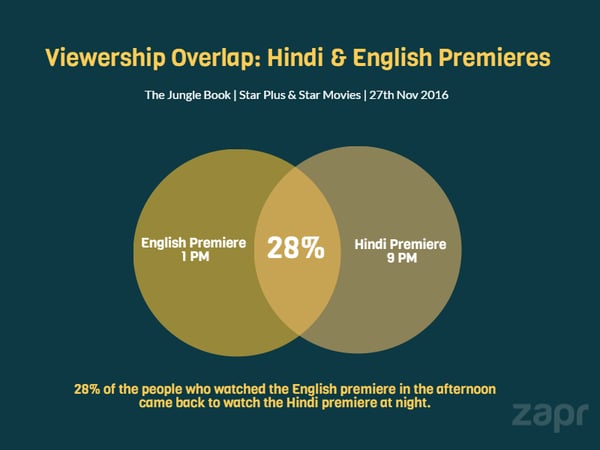 Majority of viewership for the English premiere came from South Indian states namely Tamil Nadu, Andhra Pradesh, Kerala and Karnataka.
The Hindi telecast received the highest viewership in Maharastra - 6.9 million viewers. Uttar Pradesh, Gujarat, Madhya Pradesh and West Bengal followed with significant viewership.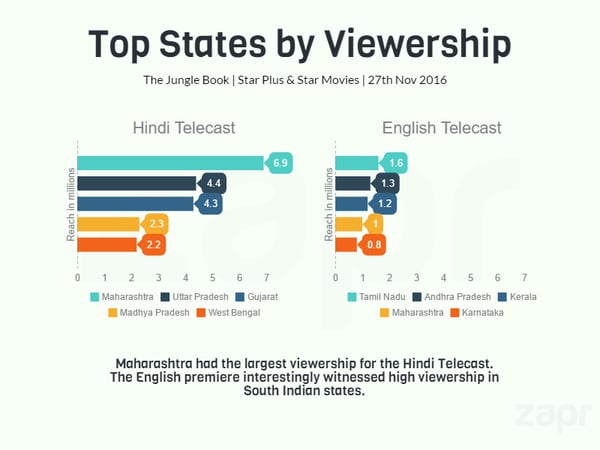 Found these insights interesting? visit http://www.zapr.in
Reach out to us at hello@zapr.in to know more about TV to Mobile Audience targeting, Indian Television Analytics and cutting edge use-cases with Zapr technology.