More than 4 million TV viewers tuned into the telecast of the first ever interview by a sitting Prime Minister of India to a private television news channel on 27th June 2016.
Times Now aired the interview across two time slots: the first telecast at 6:00 PM saw 1.4 million TV viewers. The second telecast aired at 9:00 PM garnered a higher TV viewership of 3.7 million TV viewers.
The prime-time telecast for Times Now witnessed its highest TV viewership during the interview between 9:30 PM and 10:00 PM with 1.43 million viewers.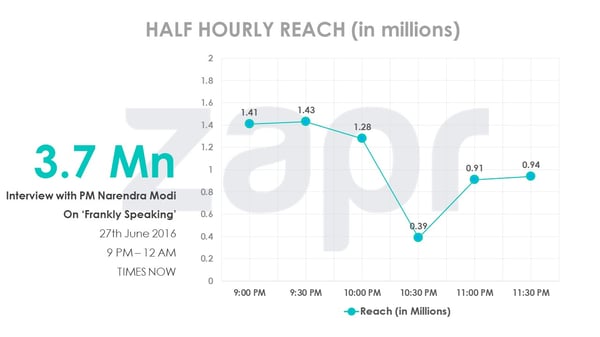 Times Now experienced a 3x rise in its TV viewership for the 9:00 PM to 12:00 AM slot compared to the previous week.
Karnataka had the highest viewership with 18.1% share of the interview's total TV viewership. The viewership leaned heavily towards urban audiences among the states which experienced high viewership. Tamil Nadu had the highest rural viewership and Maharashtra claimed the largest urban audience share.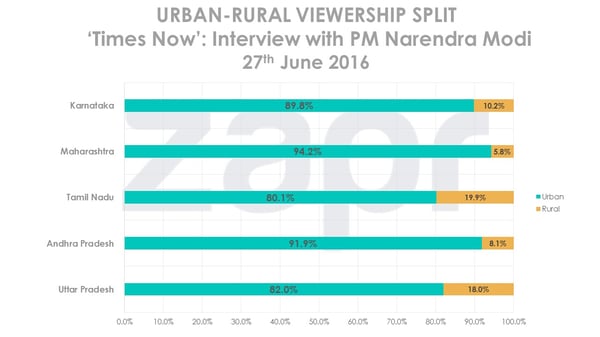 Individuals who watched the interview also consumed news and Hindi entertainment on TV that night. 'The Kapil Sharma Show' on Sony Entertainment TV was the highest watched TV show. 'News Now at 11' on Times Now made it to the top 3 shows as well.