33 million people tuned in to Pro Wrestling League to watch this season's unusual mix of recent Olympic victory, smashing Bollywood hit, and the power of yoga.
At Zapr Media Labs we geographically mapped out PWL viewers and the results we got were really interesting.
In the past when we tracked major sport events like Rio Olympic Games, India vs England Cricket series and Premier Badminton League, we always saw much higher urban viewership compared to rural. Our findings however revealed that PWL had almost the same urban and rural shares.
Badminton experienced 27% higher urban share whereas Kabaddi had a smaller difference of 5.2%. PWL however saw only 0.3% difference implying that rural audiences had the same affinity towards the sport as urban audiences.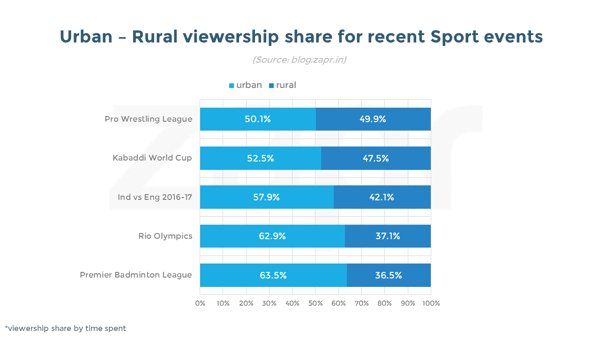 Could the combination of Sport, Cinema and Power Yoga be the reason behind PWL's rural success, setting it apart from other televised leagues?
To answer this, we picked out three crucial days and looked at the numbers to understand the league's appeal to PWL viewers: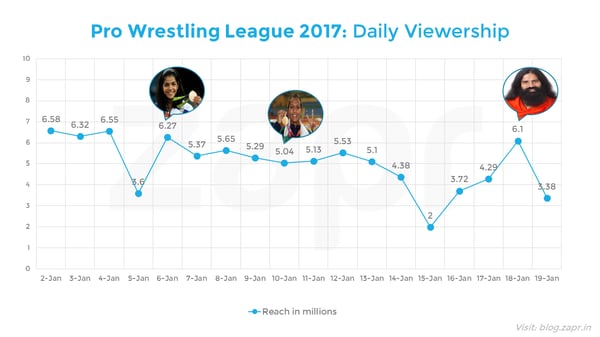 The opening day witnessed 6.58 million TV viewers in India - highest in the season.
Now coming to our contenders
1. Sakshi Malik: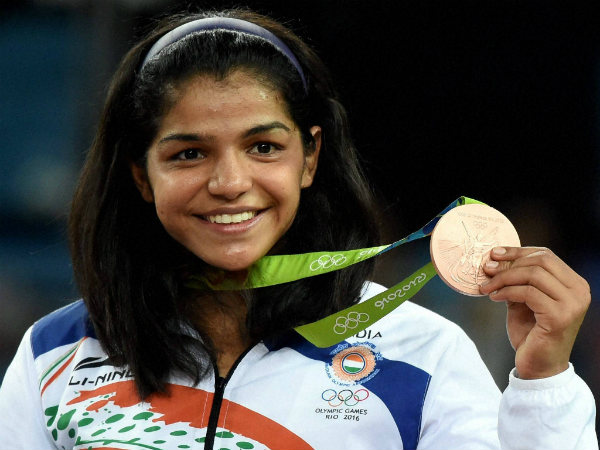 Bronze medallist at the Rio Olympic Games 2016, Sakshi attracted 6.2 million viewers for her first match on 6th Jan. Half hourly breakdown reveals that viewership visibly rose throughout the two hour telecast and reached a peak of 3 million.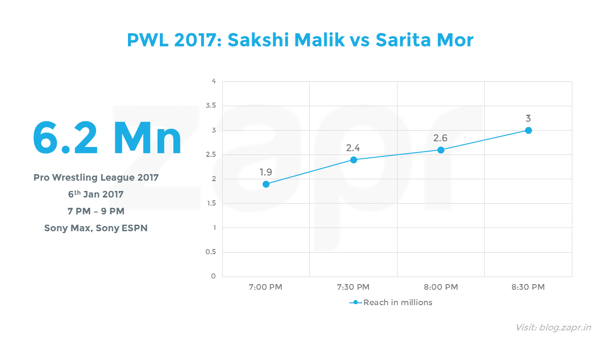 2. Geeta Phogat: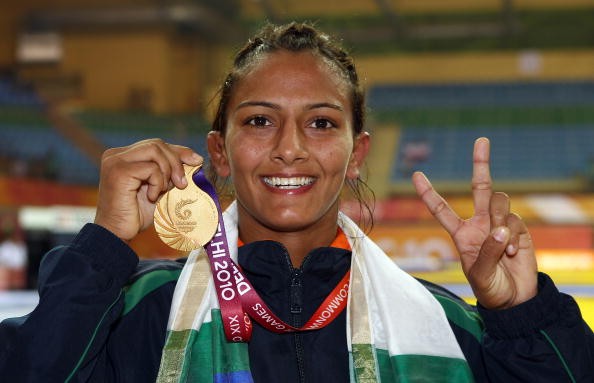 The real life inspiration for Dangal - Bollywood's biggest box office hit till date, wrestled at PWL on the 10th of January attracting 5 million unique TV viewers. The day's telecast kicked off with 1.5 million viewers in the first half hour, stabilizing around 1.9 million for the rest of the telecast.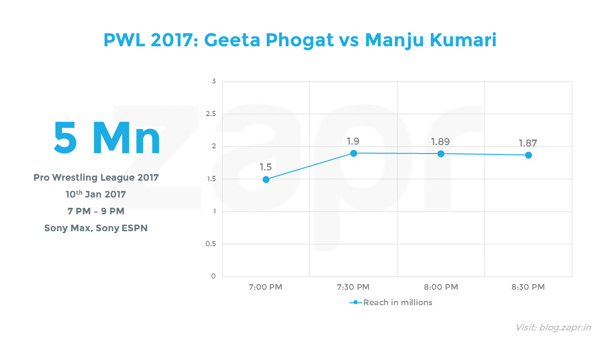 3. Baba Ramdev: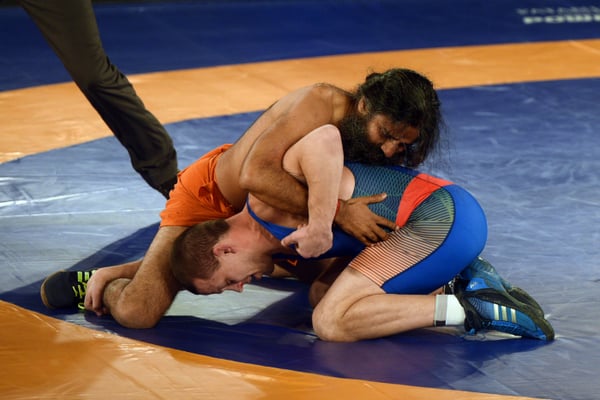 Founder of PWL's title sponsor Patanjali Ayurved, Baba Ramdev attracted more viewers than the bollywood inspiration Geeta Phogat. His friendly grapple and win over Olympic silver medallist Andriy Stadnik along with the day's semi-final event attracted 6.1 million viewers, evidently more than Geeta's 5 million.
The semi-final matches saw rising viewership and reached a peak of 3.7 million viewers from 8:30 PM to 9:00 PM.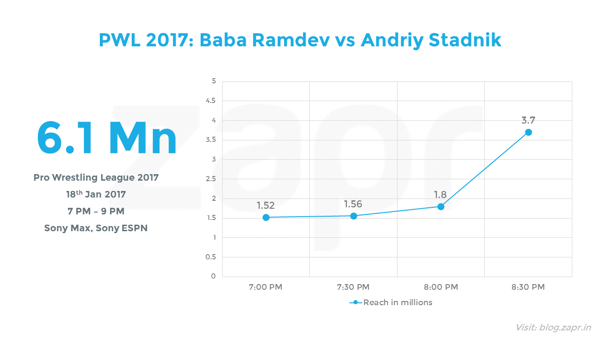 Haryana which is home to the two wrestlers Geeta Phogat, Sakshi Malik and also Baba Ramdev, expressed great interest in the wrestling tournament. PWL witnessed the largest rural audience from Haryana - 20.1%. The state also claimed the highest urban share of 18%.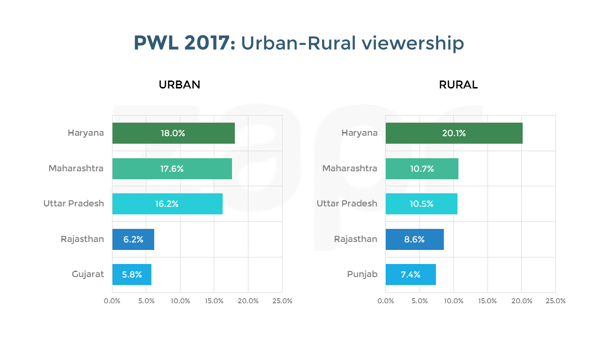 With increasing affinity towards non-cricket leagues in India, sport fans thrive within the vast television viewing population. Given that rural india is growing rapidly with technology and media consumption, these sports represent a massive opportunity to create an impact in the mindspace of non-urban consumers. In order to develop brand loyalty early on, broadcasters and advertisers must better tap into this rapidly growing opportunity and engage with them effectively.
Marketers certainly need to step out of the usual and come up with insightful combinations to generate interest, in the way that Baba Ramdev and Patanjali have boosted brand visibility and mindspace among rural audiences.
At Zapr Media Labs we can not only identify the people who watch these events, but get them to view the brand's campaigns or engage with the brands at any time through Zapr's large exchange network. This engagement is backed by campaign impact tracking, analyzing the change in recall and awareness of the Brand's campaign. Check out more of our offerings in detail here http://www.zapr.in/brands-2/.