After its huge success on Colors TV, the Hindi TV series 'Naagin' has been dubbed and broadcasted in other regional languages including Malayalam, Telugu and is now being aired in Tamil. The Sun TV premiere of 'Nagini' was showcased on 27th June attracting 3.1 million TV viewers.
The episode experienced a peak in its TV viewership from 10:05 PM to 10:20 PM, followed by a gradual dip in the latter parts of the episode telecast.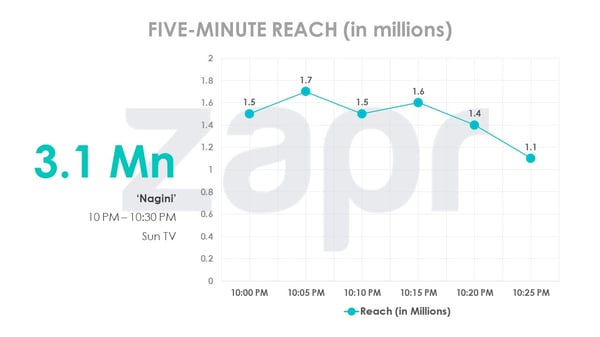 Sun TV experienced a 2.2x rise in its TV viewership compared to the average viewership of 'Aathira' in the previous week for the same time slot. 'Nagini' also claimed the highest TV viewership across Tamil entertainment shows in the 10:00 PM to 10:30 PM slot for the day.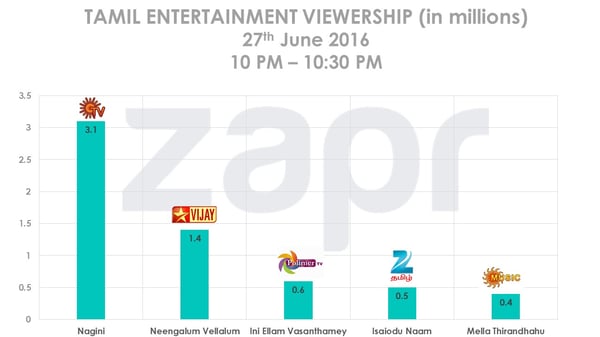 The show launch experienced good viewership among South Indian states, with Tamil Nadu claiming the highest share of 89% of the total TV viewership. Karnataka had the second highest viewership with a 5% share.