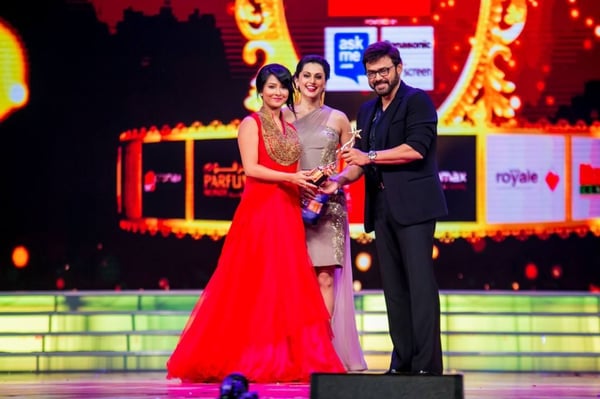 The telecast of the South Indian International Movie Awards on 21st August 2016 experienced massive viewership, competing closely with the viewership of other popular award shows like the GIMA awards this year which saw 33 million viewers and the IIFA awards which garnered 71.2 million viewers for the show telecasts. As Indian cinema makes a strong impact globally, movie award shows receive massive viewership in India.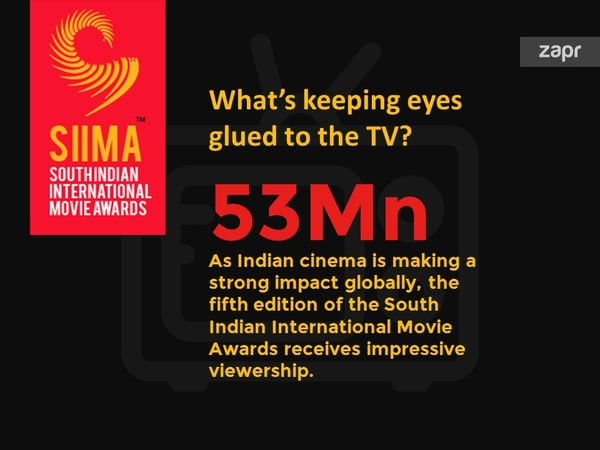 Aired on Sun TV, Udaya TV and Gemini TV, the award show was the highest watched telecast for the weekend across Tamil entertainment genre. Among these channels which aired the show, Sun TV experienced an impressive 35.4% rise in its weekend viewership.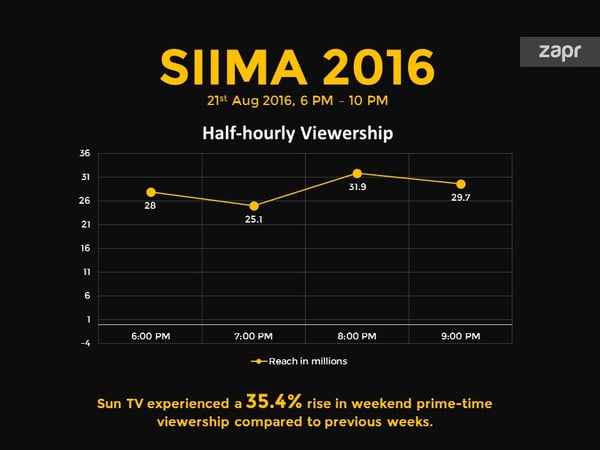 The award show telecast was widely watched in South Indian regions; Tamil Nadu claimed the highest viewership, followed closely by Andhra Pradesh. Across these states, urban audiences claimed double the viewership of rural audiences.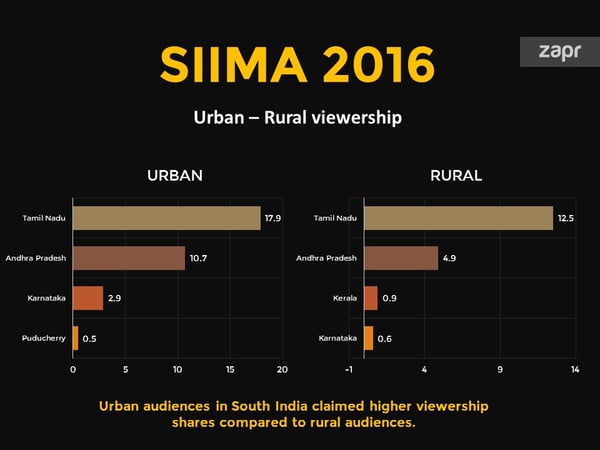 Award show telecasts are big ticket events and increase overall television consumption. And It is very likely that the viewers of these shows are also watching other shows on TV simultaneously. Through ZAPR's technology that maps the television consumption of millions of individuals across India and profiles them across their interests, brands and TV broadcasters can now reach out to their audiences on mobile and engage with them in real-time.