PM Narendra Modi's first public appearance on Indian Television after his demonisation announcement on 8th November received 128 million unique viewers across Indian news channels.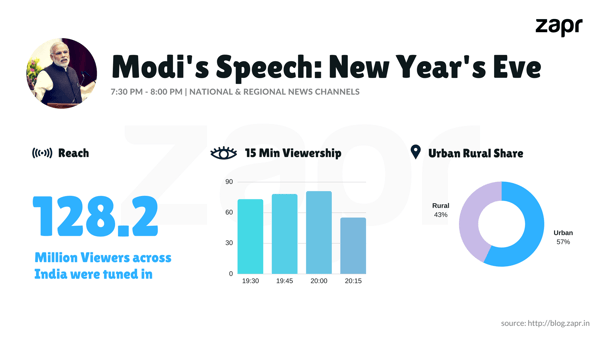 The Live broadcast of the speech witnessed gradually increasing viewership, then a dip for the last fifteen minutes.
As seen in the graph above, the rural-urban viewership split differed by a small margin owing to the nationwide relevance of the Prime Minister's speech.
For more in-depth insights on PM Modi's speech and other TV telecasts - individual viewership, geographic reach across states, cities and smaller localities and more contact us directly at hello@zapr.in.