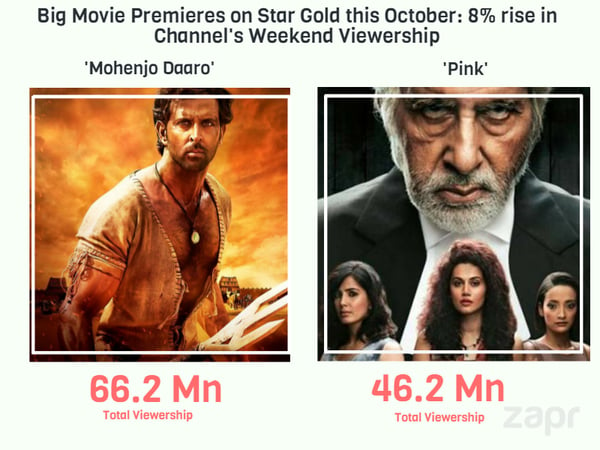 This October, two popular Hindi movies premiered on Star Gold: 'Pink' starring none other than the Big B of Bollywood - Amitabh Bachchan, and Disney India's 'Mohenjo Daaro' starring Hrithik Roshan. The channel's weekend viewership moved up 8% compared to the previous month. Interestingly, both movies witnessed higher viewership in the afternoon telecasts compared to the Prime-time telecast. Here's a look at some the viewership trends:
The Star Gold premiere of the last Hindi film produced by Disney India before its exit from the industry - 'Mohenjo Daaro' garnered 66.2 million viewers. The movie aired on 9th October across two time slots: 1:00 PM and 9:00 PM. The Prime-time telecast experienced 52% fall in viewership compared to the afternoon telecast.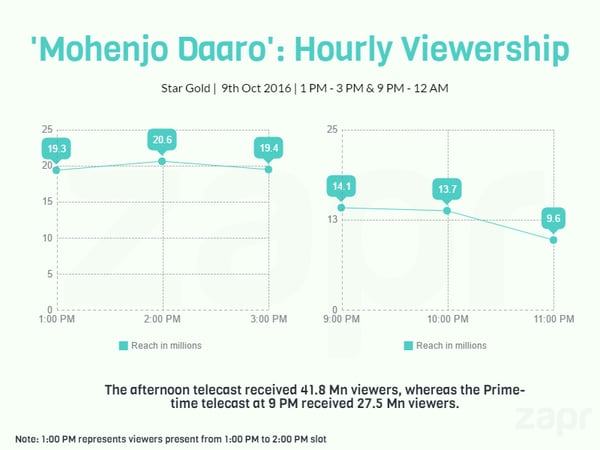 Maharashtra witnessed the highest viewership for the movie premiere - 9.8 million TV viewers. Uttar Pradesh followed with 7.9 million viewers and Gujarat with 5.7 million viewers.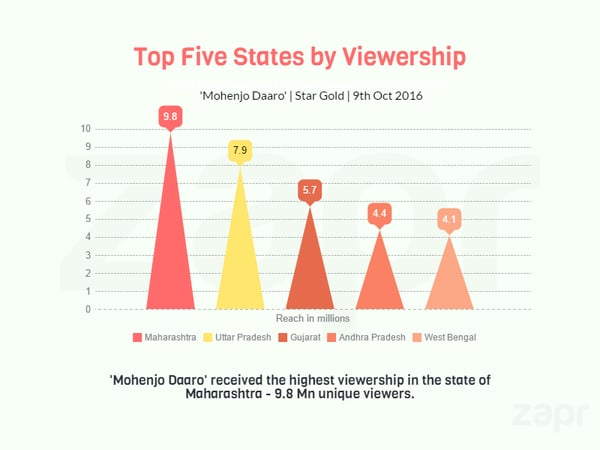 A month after its release in theaters flanked by active social media buzz, The TV premiere of 'Pink' garnered 46.2 million viewers. Similarly, the Prime-time telecast experienced 17% dip in viewership compared to the 1:00 PM telecast.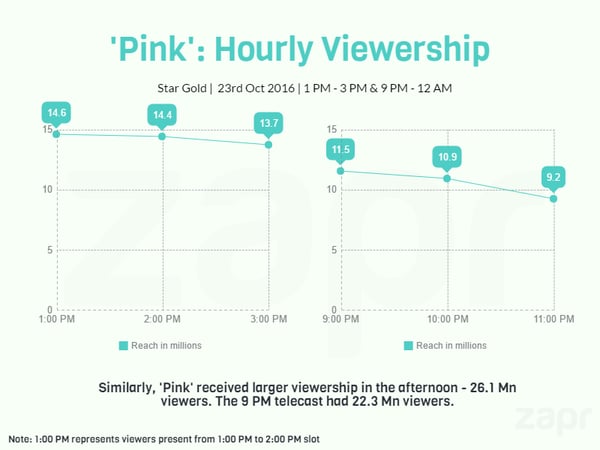 Maharashtra, Uttar Pradesh, West Bengal, Gujarat and Andhra Pradesh featured in the Top 5 states which experienced the highest viewership for the movie premiere.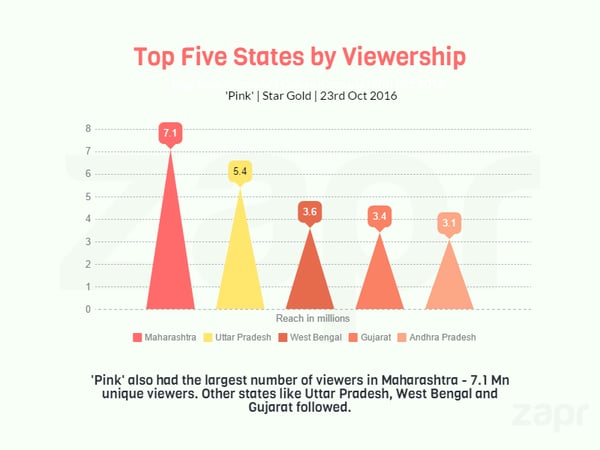 ---