Star Plus welcomes a new member into the Star parivar - a TV serial called 'Ishqbaaz' which follows the story of three affluent 'Oberoi' brothers. The premiere episode that was launched on 27th June attracted 8.7 million TV viewers.
Aired on the 10:00 PM to 10:30 PM time slot, the show launch experienced the highest TV viewership in the first ten minutes with 4.99 million viewers tuned in.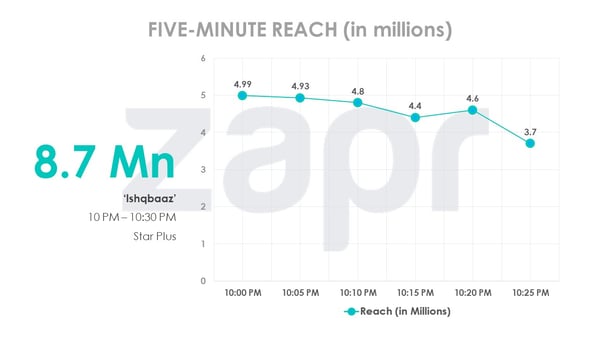 Star Plus experienced a 37% rise in its TV viewership compared to the average viewership of 'Tamanna' in the previous week for the same time slot. 'Ishqbaaz' enjoyed the highest viewership across the Hindi entertainment genre within the 10:00 PM to 10:30 PM slot for the day.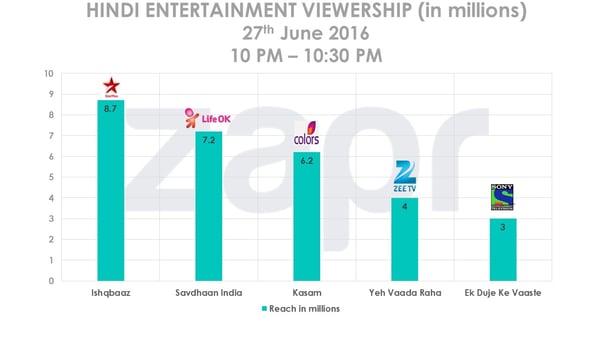 Gujarat had the highest share of viewership with 13.9% of the show's total viewership. Maharashtra followed closely with a 12.4% share.