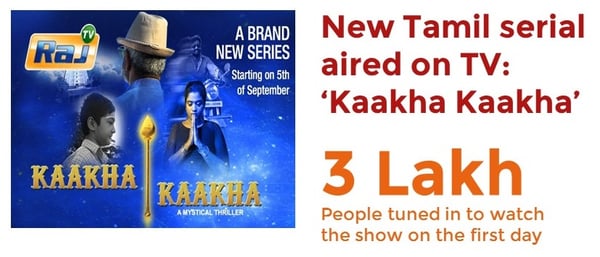 After the success of popular mystical thrillers such as Naagin on Indian television, another TV series in the same genre has been launched this month: Raj TV's "Kaakha Kaakha" saw 3 lakh viewers watching the show on the first day that it was aired on TV.
The show was telecast across three time slots and interestingly, the morning 9:30 AM and the prime-time 9:30 PM telecasts both had the same number of viewers tuned in.
Urban audiences in Tamil Nadu claimed double the viewership of the rural audiences.