Pitched as a story that moves away from the usual 'kitchen drama', Kannada serial Niharika on Star Suvarna got 2.5 million viewers to tune in so far. Only few weeks after its launch, Niharika is the third most watched Kannada Primetime show for the Weekday 8:00 PM to 8:30 PM slot!
Zapr Media Labs takes a quick look at key success indicators such as loyalty, growth and viewing trends.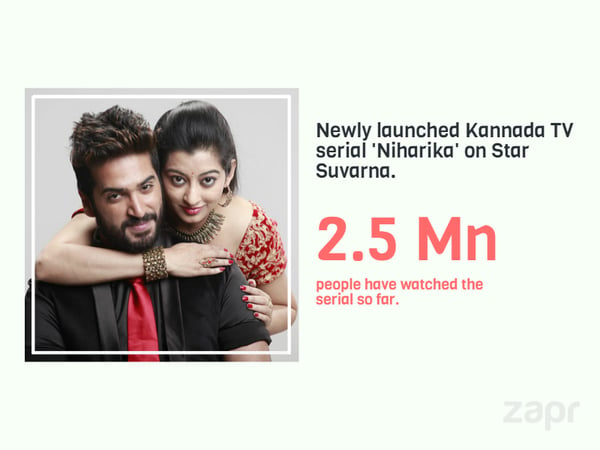 15th Dec received highest viewership for the show so far - 0.62 million.
As seen in the graph below, Niharika experienced reasonably stable viewership across episodes aired between 12th - 29th December.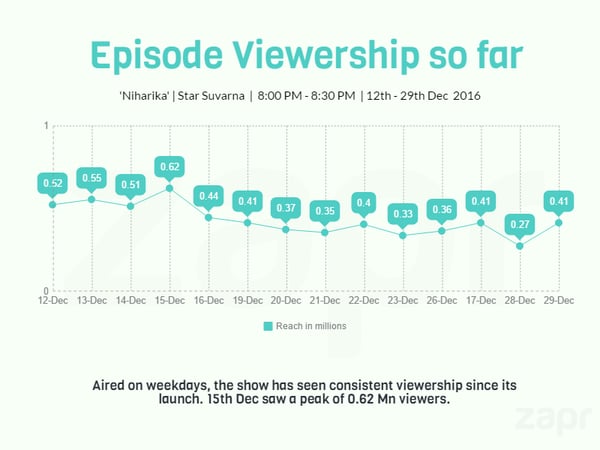 Our research shows that 30.3% of viewers who watched the launch episode continued watching the second episode on the very next day! That means almost 1/3 of the first episode's viewers enjoyed the show and came back to watch it again.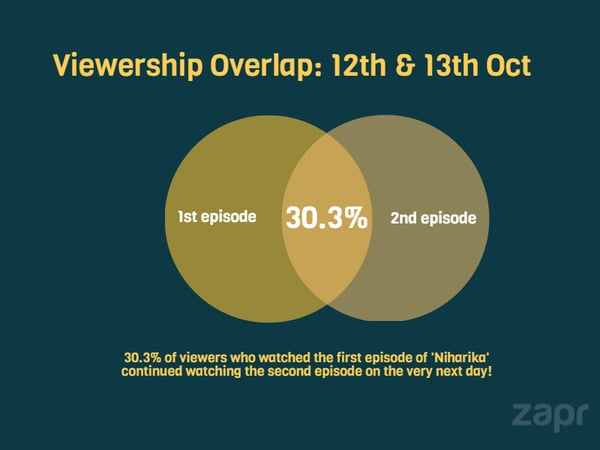 At Zapr Media Labs, we compared the show's performance with other shows in the 8:00 PM to 8:30 PM slot. Niharika made it to Top Five most watched Kannada shows in its Weekday Primetime slot.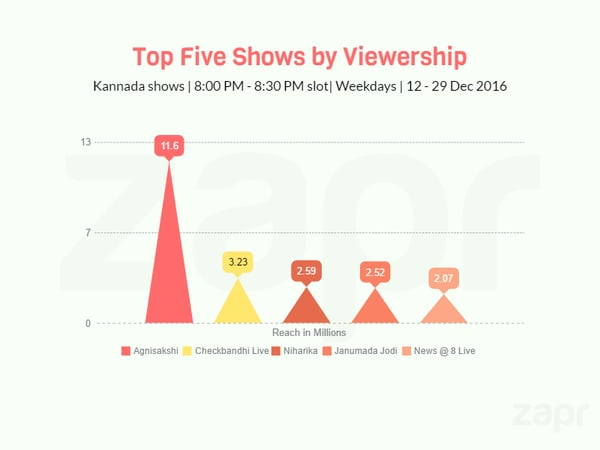 As expected, Karnataka had the largest number of viewers for the show. Maharashtra followed with significant viewership. Other South Indian states like Tamil Nadu, Andhra Pradesh and Kerala made it to Top Five.