Attracting 13.5 million TV viewers during the weekend in the first week of June, Zee Kannada's popular kids reality TV show 'Drama Juniors' has claimed the highest TV viewership among Kannada entertainment shows aired on weekend prime-time.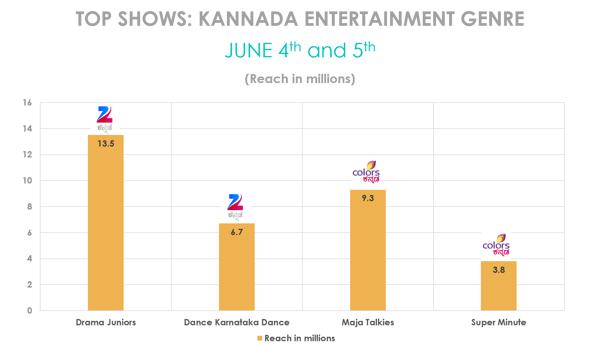 Owing to the summer break and a growing popularity of kids reality TV shows watched by all age groups within a household, the show has experienced a consistent and rising TV viewership since its premiere on 30th April.
Tracing the competitive journey of kids being trained in the art of acting by old-timers, the show is aired on weekends from 9:00 PM to 10:30 PM. The show experienced the highest TV viewership on 5th June with 6.9 million viewers.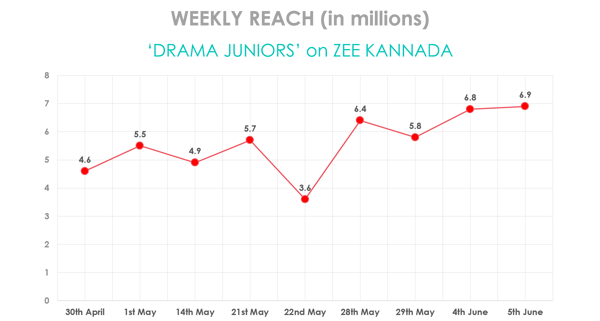 'Drama Juniors' enjoys a massive viewership in Karnataka which claims a home state's share of 96% of the total TV viewership for the first week of June.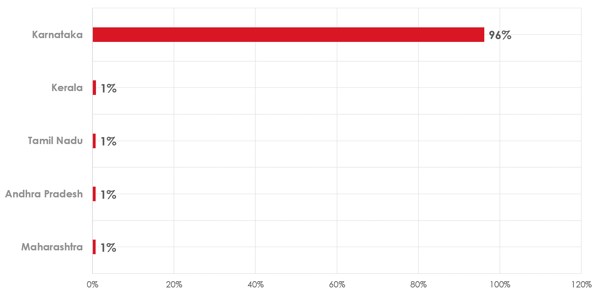 "Kids' reality shows are one of our most successful formats," says Ashish Golwalkar of Zee TV. The TV viewership numbers certainly agree.