Marking the end of another season of one of the most watched sporting leagues in the world, the final playoffs between the Royal Challengers Bangalore and Sunrisers Hyderabad saw a staggering TV audience of 195 million viewers.
Witnessing Gayle strike his big sixes, the match experienced the highest TV viewership from 10:00 PM to 10:30 PM.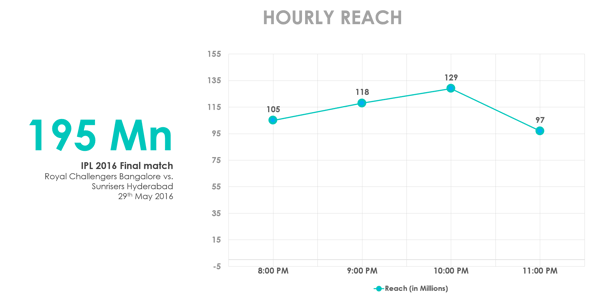 The league kick-started with impressive viewership trends and witnessed a consistent TV viewership throughout the month of April and May.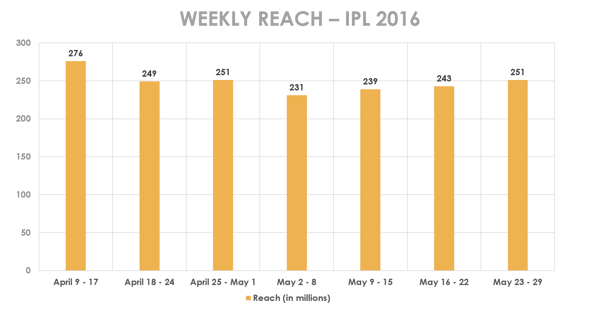 The playoffs on May 29th saw many big brands advertise on TV, including brands like Coca-Cola, Amazon and Vodafone. Oppo tops the chart with 15 ad spots, followed closely by Vimal with 14 ad spots.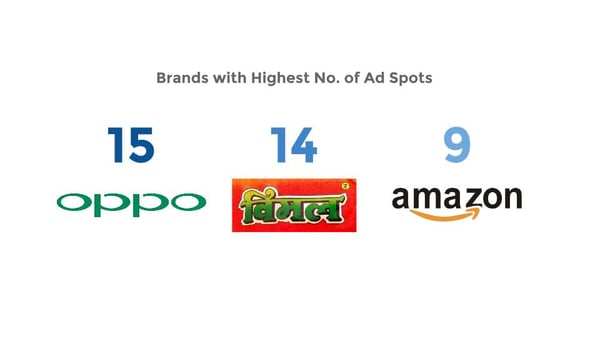 The state of Maharashtra had the highest share of 15.5% of the total TV viewership for the final match of IPL 2016. Karnataka and Andhra Pradesh also featured in the top 5 states, demonstrating support for their respective teams in the match.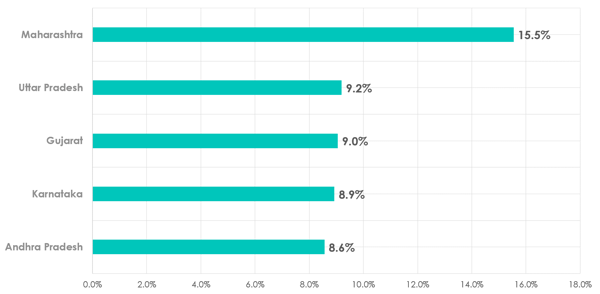 With the closing of India's favourite annual sports telecast, the summer has officially come to an end for IPL fans.