Seems like it was a bad day for Indian team on the field, but it surely wasn't a bad day for broadcasters, media planners, advertisers, and majorly the brands who managed to reach out to these viewers. India Vs WI successfully attracted
317 Mn
viewers across India.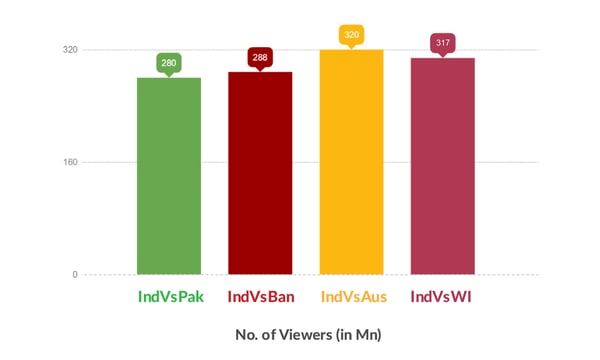 The Indian batting was thrilling, wasn't it? While it attracted 191 Mn viewers during setting up an almost unbeatable score of 192 runs, the exuberant chase of WI managed to attract 262 Mn viewers! More than that, the average time spent per person during the match was 34.7 Mins!
Looking at the half-hourly analysis of the match, viewership touched the top at 10:00 - 10:30 PM slot with 187 Mn viewers & 11.7 Mins average time spent by a viewer during the slot.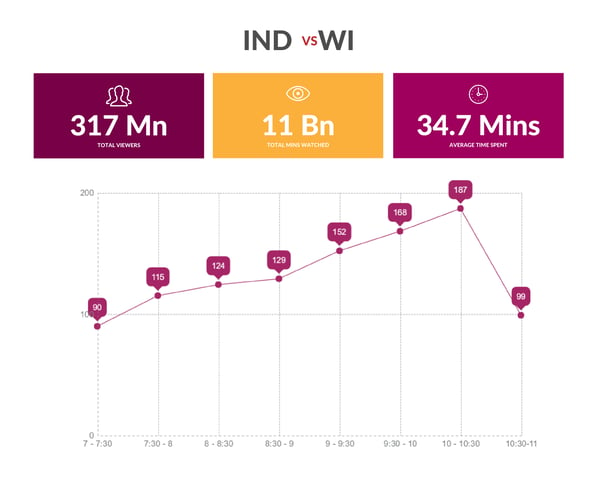 Moving on to the language-based analysis, the most interesting insight would be that the avg. time spent by Hindi viewers was 74% higher than the English viewers.