Cricket is a religion for Indian TV Audience, and now looking at these numbers, the phrase couldn't sound more true.
We rolled out viewership insights for India Vs Pakistan recently. Looking at the insights, which shows 280 Mn TV viewers across India for this match, the viewership has only risen since then.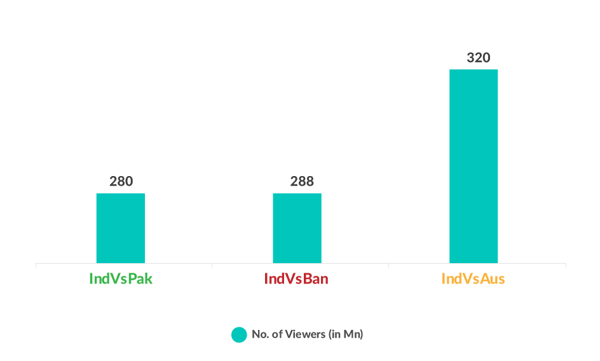 India Vs Bangladesh, being a hell of a match, managed to attract 288 Mn viewers. The amazing innings played by Bangladesh itself got 222 Mn viewers watching it, whereas, Indian Innings were watched by 203 Mn viewers. The last over, probably the most crucial over India has faced in a T20, had 155 Mn people watching it. The overall average time spent by a viewer during the match was 42.2 Mins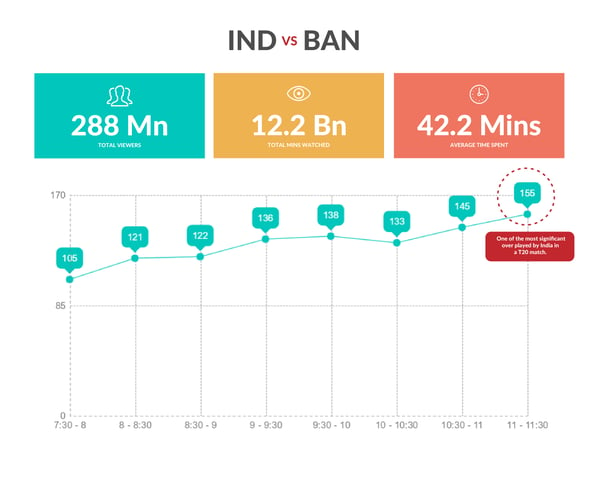 About India Vs Australia, or, one of the best innings played by Virat Kohli, was watched by 320 Mn Viewers. Although the average time spent during this match was lesser than India Vs Bangladesh match, Virat's chase for the win was watched by 242 Mn viewers.
Ending with a bonus fact - Around 23% of the total viewers for these matches have viewed all the 3 matches, consistently cheering for India!
But what's gonna happen today?
All depends on how big of a fan you are!
Found these insights interesting? Know more about us on - www.zapr.in