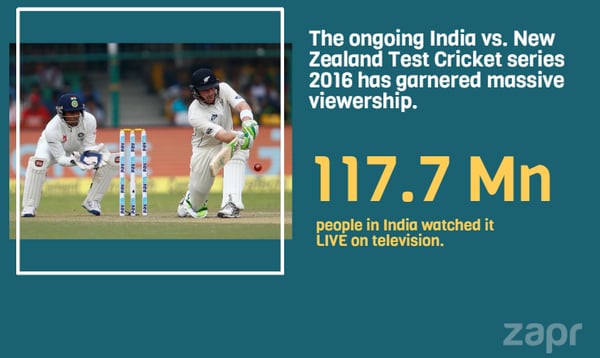 The India vs New Zealand tour has taken off splendidly: 117.7 Mn Indian TV viewers tuned in to watch the Test Cricket series between 22nd September and 9th October. Here's a look at some of the viewership trends:
The series has experienced rising viewership: from 33.3 Mn viewers in the first match to almost double the number of viewers on 9th October - 63.8 million.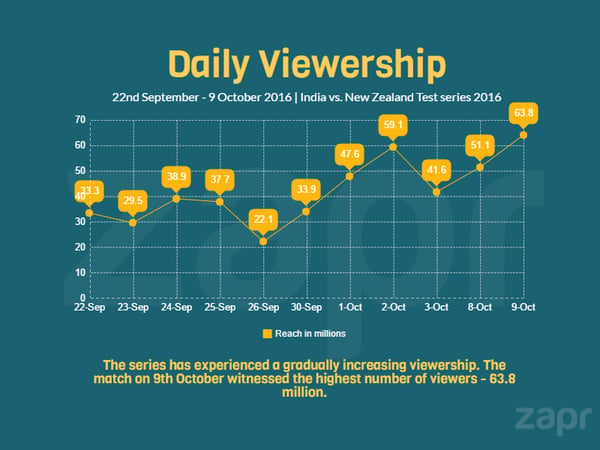 Here are some of the geo-specific viewership trends for the test series: Maharashtra had the largest urban audience with 11.1 million unique viewers. Tamil Nadu commanded the highest number of viewers among rural audiences - 5.7 million unique viewers.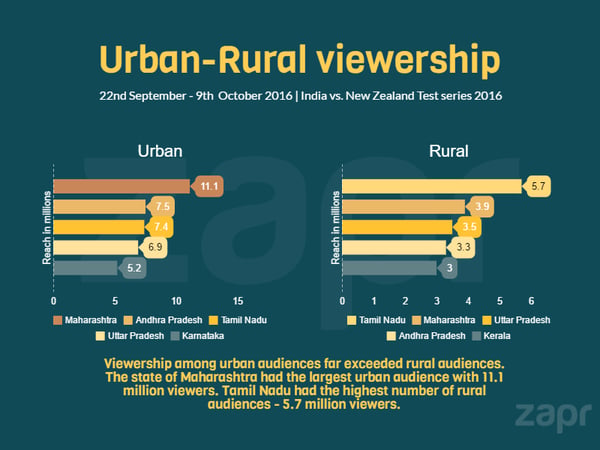 Among cities in India, Mumbai had the largest number of viewers tuned in for the series so far: 7.1 million unique viewers. This was followed by other metropolitan cities like Hyderabad, Chennai, Bangalore and Delhi.