Award shows are perhaps the epitome of Hindi Entertainment - the culmination of Bollywood and television. The 'IIFA Awards 2016' telecast alone attracted a massive audience of 71.2 million TV viewers. Besides the glamour and the general celeb craze, a closer look at the award show's general impact on Hindi entertainment viewership reveals that Bollywood award shows deserve special attention.
Aired on 10th July, the Colors TV telecast of the 'IIFA Awards 2016' experienced its highest TV viewership between 9:00 PM and 10:00 PM with 38.4 million TV viewers.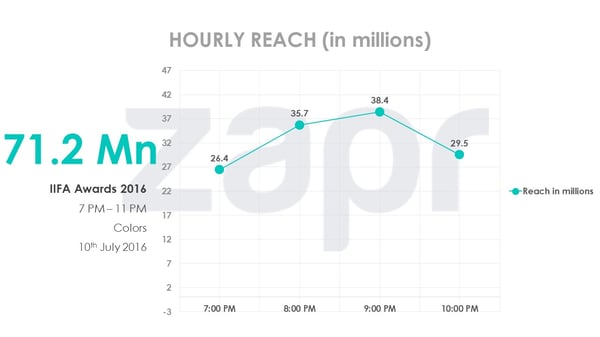 The award show telecast experienced higher urban viewership in the states of Maharashtra, Gujarat and Uttar Pradesh. However, the states of West Bengal, Madhya Pradesh and Rajasthan experienced a larger rural viewership share.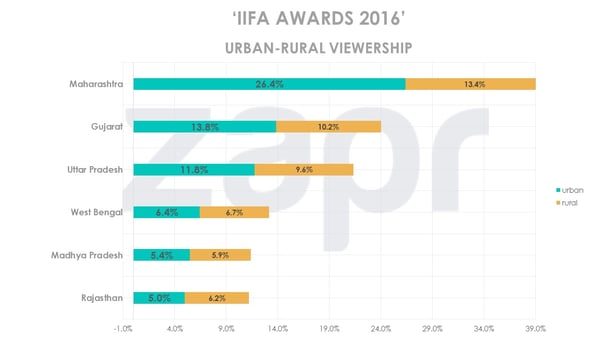 Among the Hindi award shows telecasted this year, IIFA Awards garnered the highest viewership, followed by the ZEE Cine Awards aired on 5th March. 11.9% of the individuals who watched the IIFA Awards also watched other popular Hindi award shows mentioned in the graph below.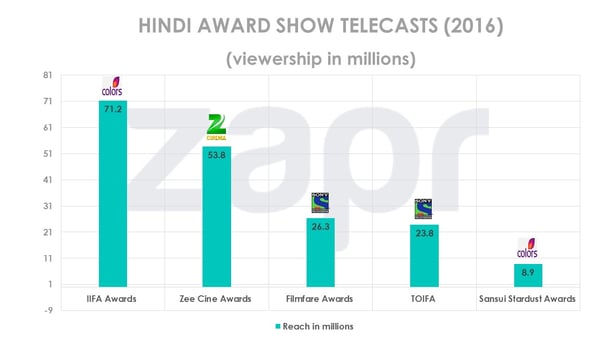 An analysis of the TV viewing behaviour of individuals who watched the IIFA Awards reveals certain intersections with the viewership of other popular Hindi GEC shows which also aired at prime-time slots on the same day.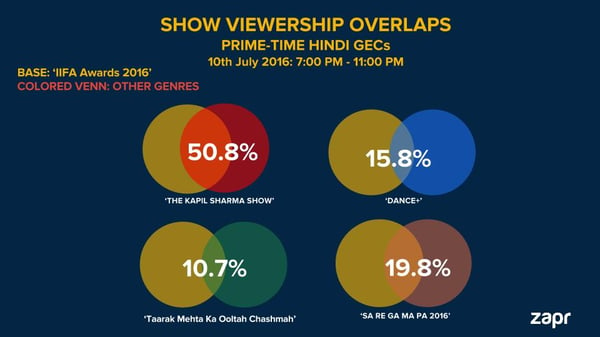 50.8% of people who watched the IIFA Awards also watched 'The Kapil Sharma Show' aired from 9:00 PM to 10:30 PM on Sony Entertainment TV; the show's usual massive viewership was not hindered - reaching 72.2 million TV viewers on the same night.
15.8% of IIFA Awards viewers watched 'Dance+' aired on Star Plus from 8:00 PM to 9:00 PM. Interestingly, this new dance reality TV show experienced the highest viewership for the month of July: from an average of 32 million viewers, the show witnessed a boom of 40 TV million viewers for the day. Was this a result of the 15.8% of IIFA viewers who switched between channels?
Big ticket shows like IIFA Awards undoubtedly attract much larger TV audiences. However, a closer look at the general TV viewing behaviour reveals that many viewers are constantly switching between various shows within the same genre during the same time-slot. Insights on the content consumption of your audiences, backed by solid data, is the need of the hour.