With smashing movie premieres like Sultan and widely viewed primetime specials Sony Max celebrated its success with campaign 'Naaz hai humein apni Deewangi pe' in November. Broadcast across several Hindi channels on Indian Television, the TVCs experienced an average viewership of 16.7 million viewers each day.
This got us curious. Just how successful was this success celebration campaign?
At Zapr Media Labs we conducted an in-depth analysis of the campaign: we looked at daily viewership, channel and geographic reach of the campaign's TVCs. We also probed the performance of Sony Max in the past few months to provide data-backed reasons behind the celebratory campaign.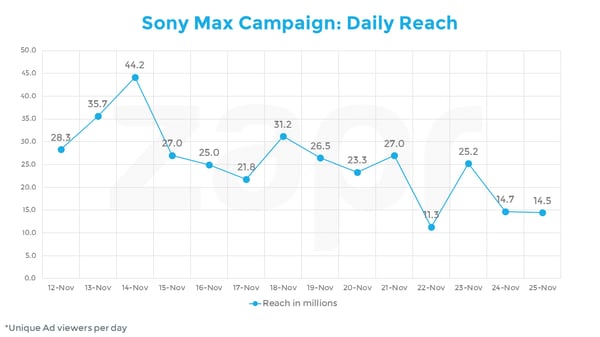 The celebratory TVCs received fluctuating viewership across 24 days with a peak impact of 44.1 Million viewers on 14th November.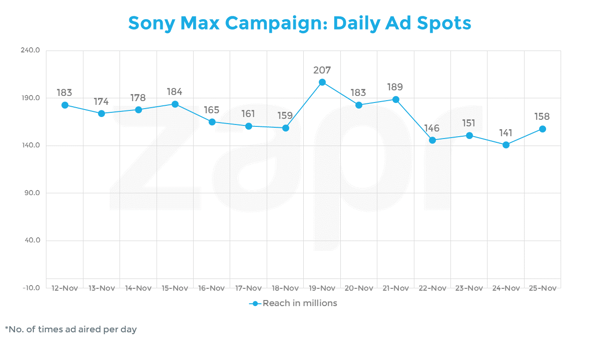 Zapr Media Lab's data shows that the campaign ran successfully across news channels like ABP News and India TV. Hindi General Entertainment Channels like Life Ok and Big Magic also featured in Top 10 channels with highest views for the campaign.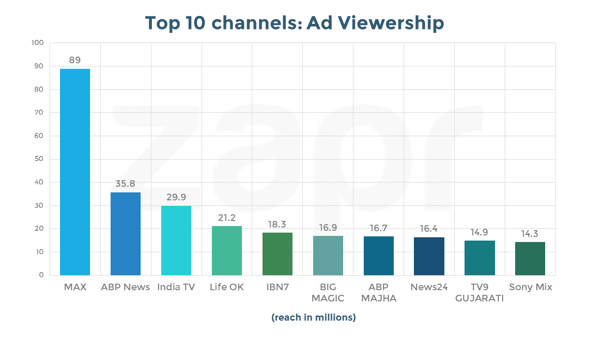 TV viewership data at Zapr Media Labs reveals that the channel indeed has indisputable reasons to celebrate:
Among channels in the Hindi Movies genre, Sony Max consistently grabbed top viewership spot in the past three months.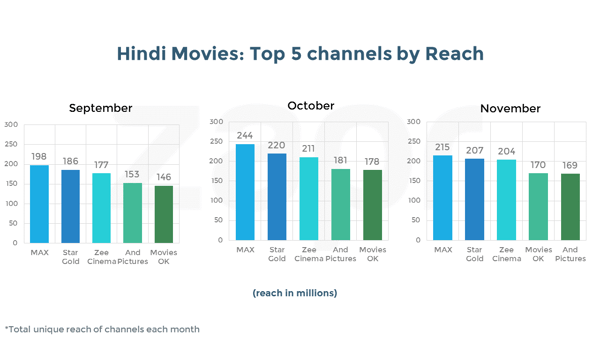 As expected, Individuals who watched these TVCs consume a lot of Hindi Entertainment, Hindi Movies and Hindi News. Our findings also reveal that these viewers watch Marathi, Tamil and Bengali content on Television.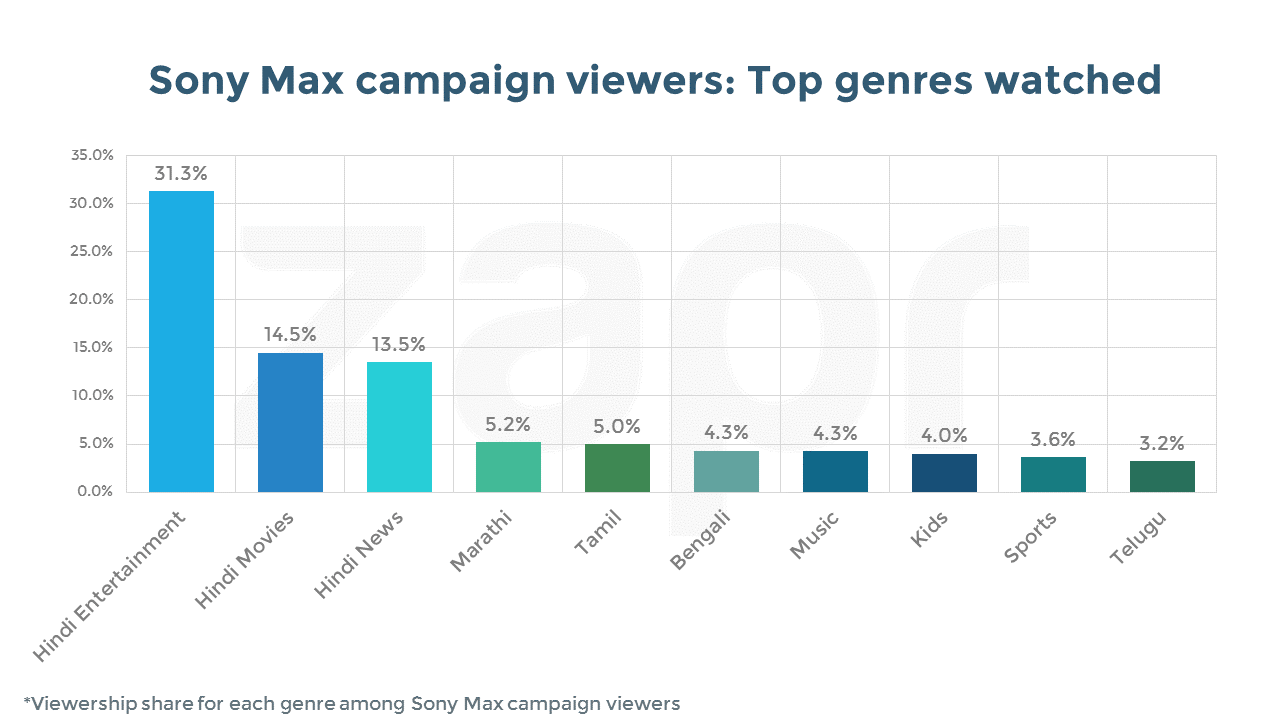 The campaign's geographic reach leaned heavily towards states like Maharashtra, Uttar Pradesh, Gujarat, Rajasthan and West Bengal.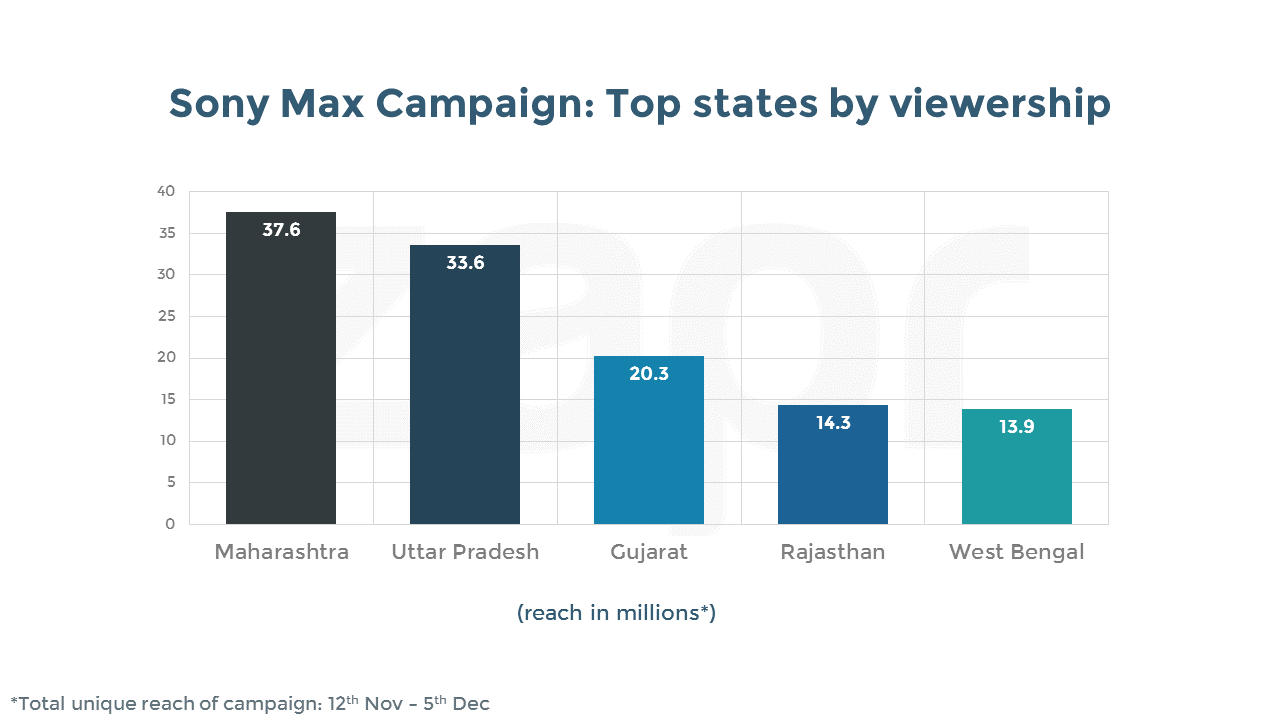 The campaign definitely served as a successful 'Thank you' to Sony Max's loyal viewers who made the celebration possible. Although a Television market leader like Sony Max hardly lacks channel awareness, did the campaign draw in wider viewership for the channel?
Using Zapr's TV-to-Mobile platform, ad viewers can be tracked across their channel and show viewership within specific genres.
Furthermore, Zapr's smartphone targeting allows Brands and OTT video providers to serve specific content which interests these individuals. So if a person has been watching the channel's TVCs or shows, Zapr's technology can be leveraged to reach out to the individual on their smartphone.