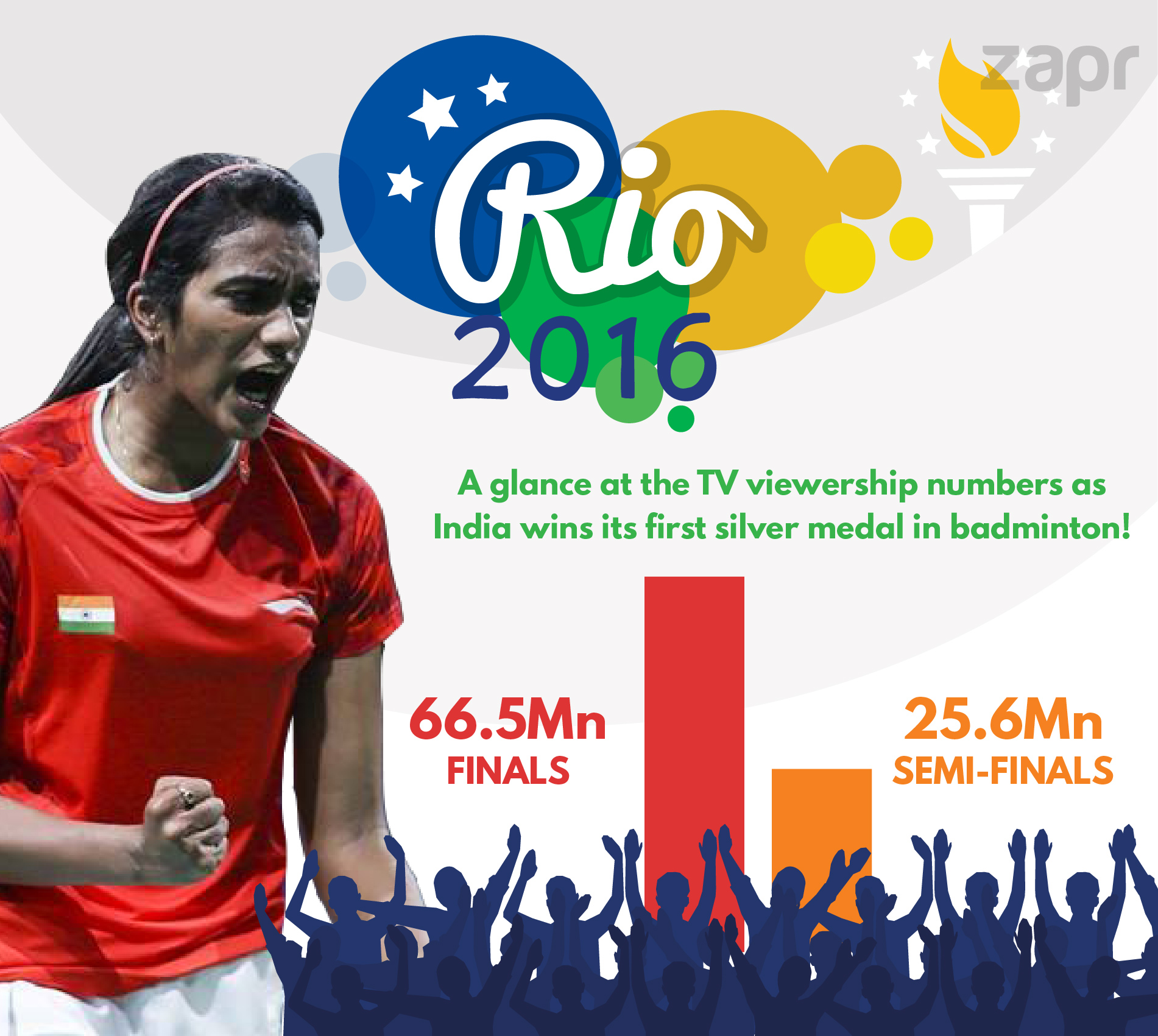 The first Indian to win a silver medal for badminton at the Olympics – P.V Sindhu, had 66.5 Mn viewers tuned in for the badminton finals on 19th August 2016. This is the highest viewership in India received by a single match this Olympics, even outdoing the viewership of popular weekend Hindi GEC shows like 'The Kapil Sharma Show' which sees an average of 50 million viewers an episode.
Her final match witnessed a whopping rise in viewership – from 16.4 Mn to 38 Mn viewers watching her live.
The 21 year-old badminton player commanded a highly loyal audience from her win at the semi-finals: 57.4% of people who watched her in the semis came back to watch her at the finals. Apart from these loyal viewers, double the number of viewers tuned in to watch the final showdown.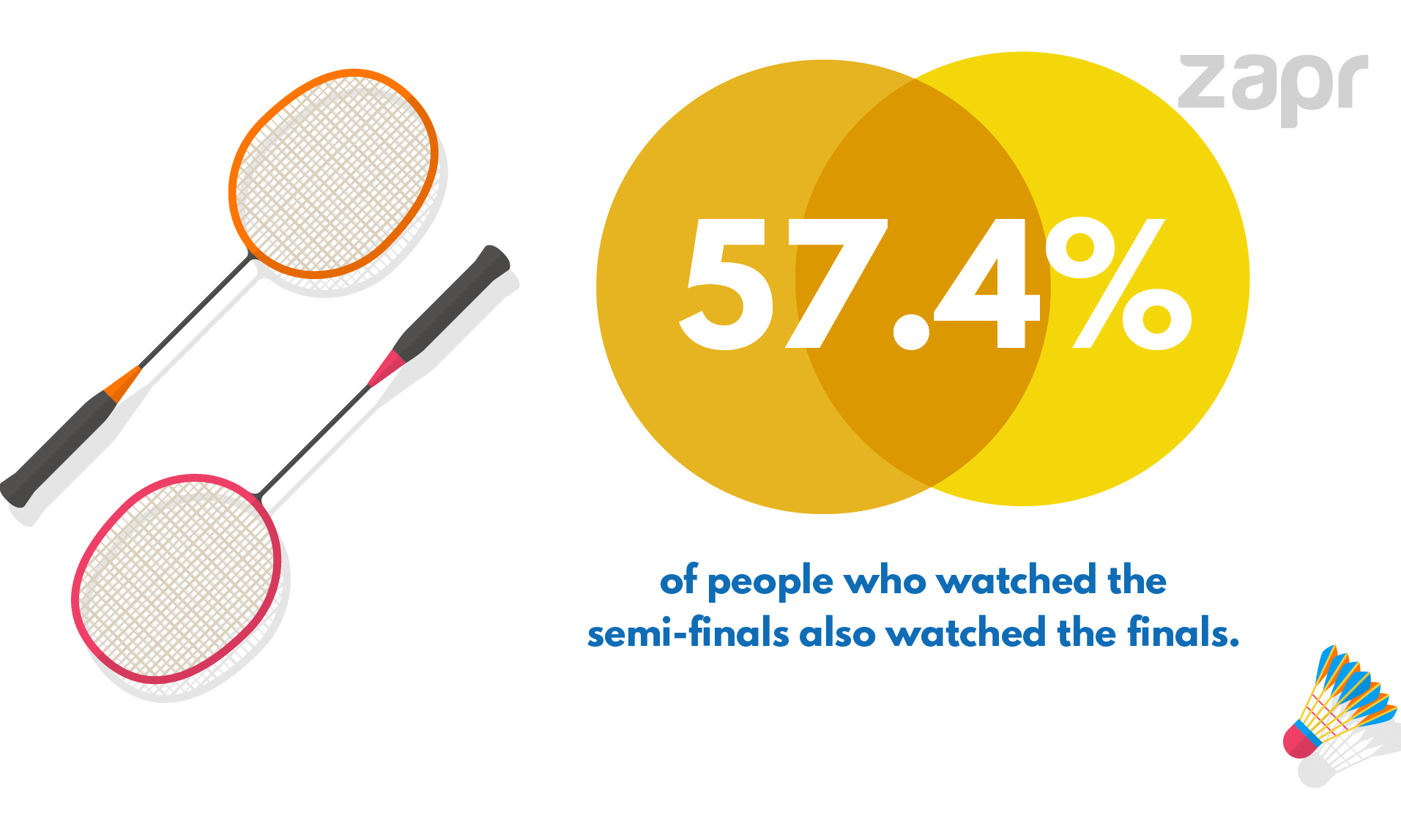 P.V Sindhu received strong support from her home city – Hyderabad witnessed the second highest viewership among metropolitan cities in India, second to Mumbai.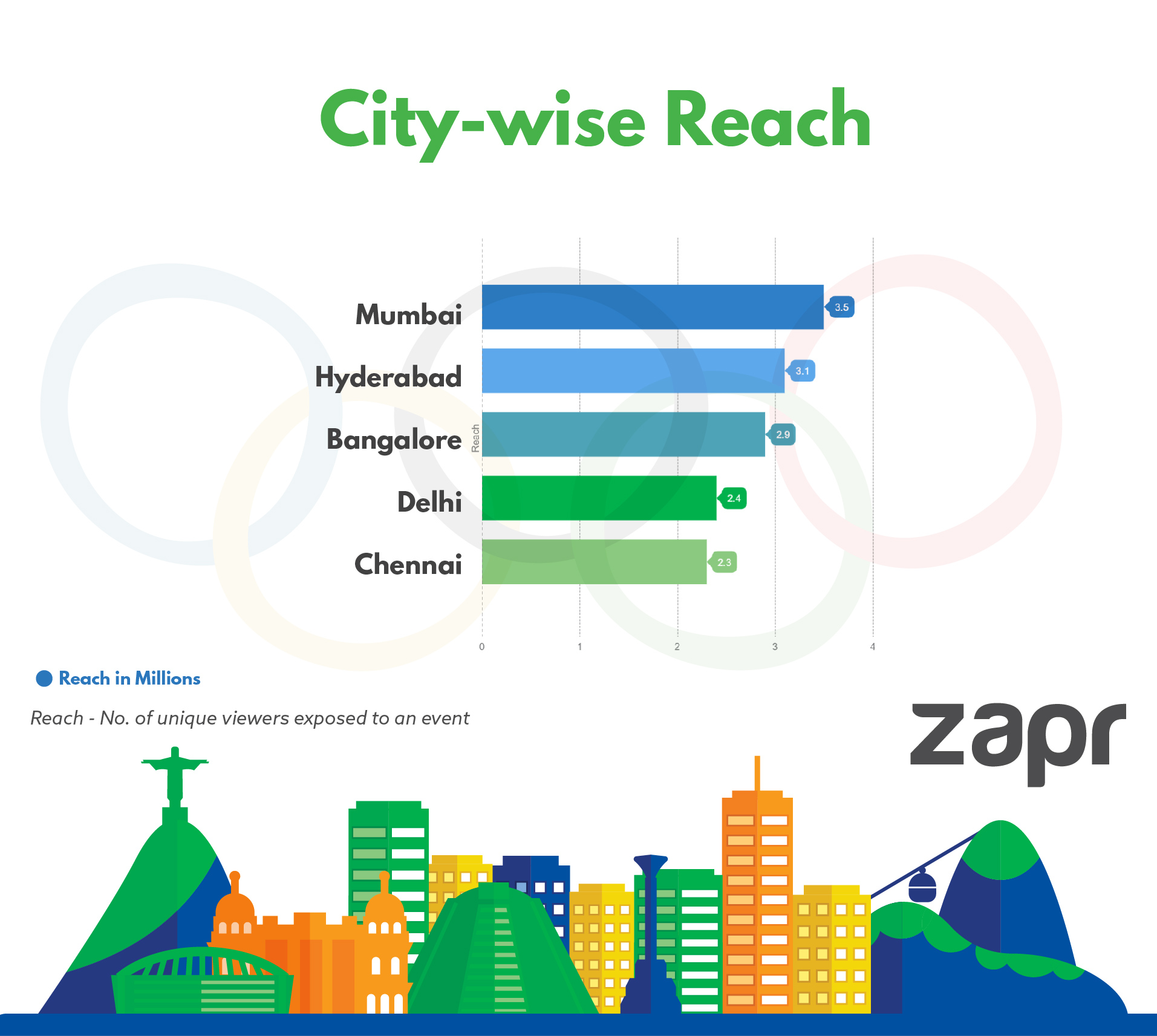 Having a media plan with sport events is challenging because the game can change overnight, literally. However, sports-persons with historic performances command loyalty among audiences for a significant part of their career. And people love to see their favourite sports stars in action not only on the field - on other platforms as well.
P.V. Sindhu and other Olympic stars are likely to win lucrative sponsorship deals this year.
Zapr Media Lab's user mapping allows brands to target campaigns right on to the smartphones of people who watched P.V. Sindhu's match, to capitalize on their ambassador's affinity. This is just one of the many scenarios in which ZAPR's unique tracking and targeting capabilities allow for brands to maximize their ad spend value by serving content that appeals to their audiences. ZAPR's device-level engagement makes it possible now for brands and apps to optimize their media plans by targeting specific audiences based on deterministic consumption data.