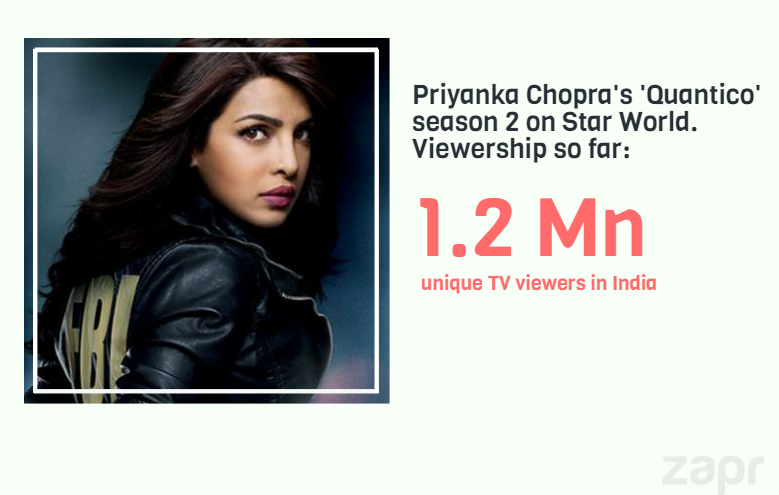 Priyanka Chopra's hit American TV series 'Quantico' is back this year but has it been able to recreate the hype of the first season?
Season 1, which was released around the same time last year had almost 1 million viewers tuned in for the first episode.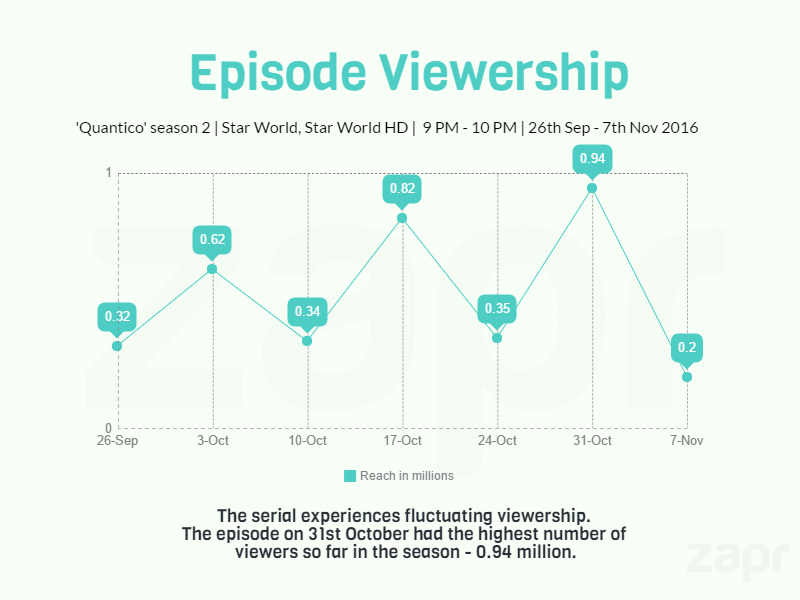 The first episode of season 2 received only 0.32 million viewers. This is lesser than the 0.7 million viewers who watched the launch episode last year. However, season 2 experienced massive show loyalty: 95% of individuals who watched the first episode came back to watch the second episode a week later!