Check out everything you need to know about the event's Live TV viewership as Coldplay, A.R. Rahman, Demi Lovato, Jay Z and many other famous artists put the stage on fire.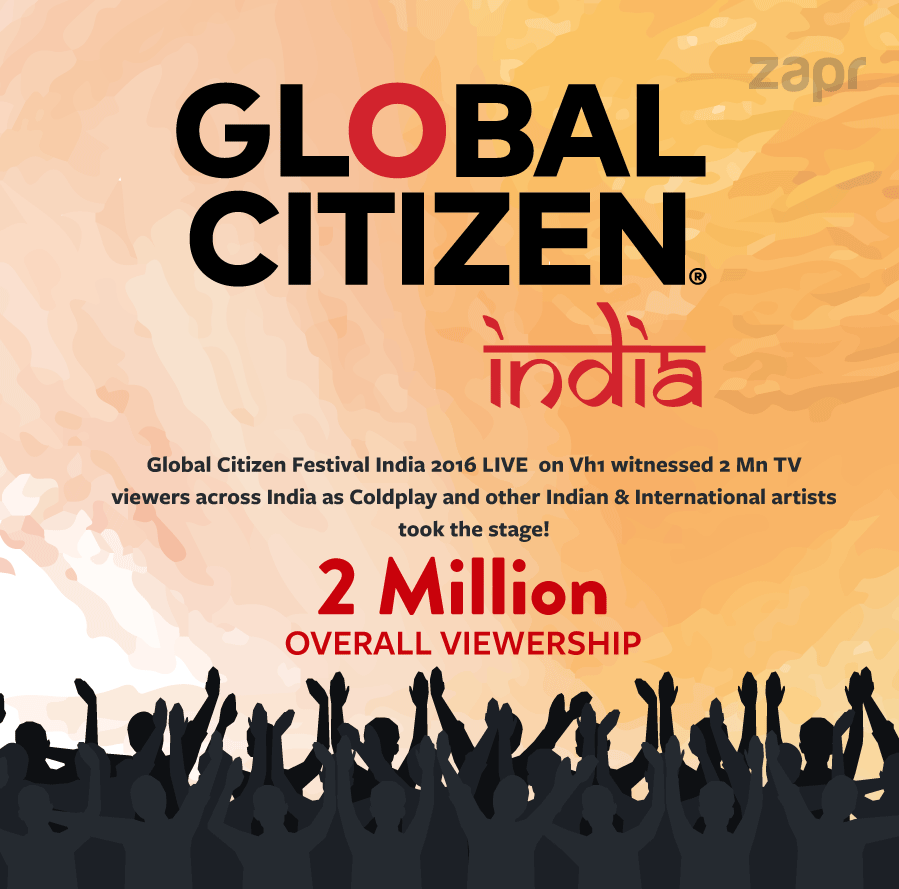 Aired LIVE on 19th November from 5:00 PM to 11:00 PM, the Global Citizen Festival India 2016 received a total TV viewership of 2 million people across India.
The day witnessed the largest number of TV viewers between 8:00 PM and 9:00 PM when the much awaited Coldplay concert commenced.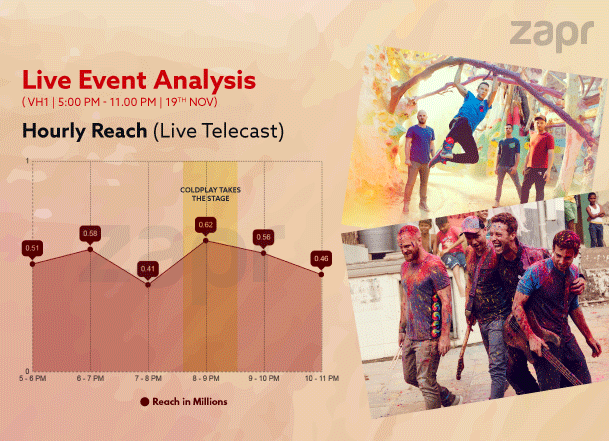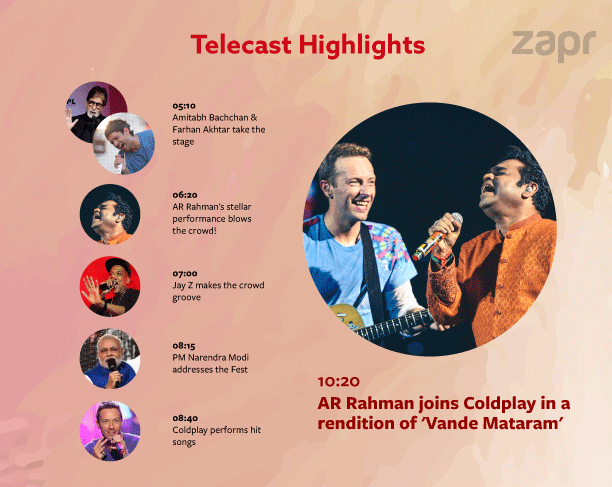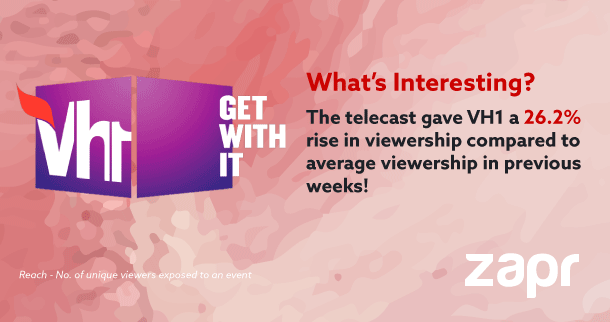 Mumbai which hosted the Festival saw high interest among TV viewers: 2.9 Lakh individuals tuned in to watch the Live coverage on Television. Other metropolitan cities like Hyderabad, Bangalore, Delhi and Pune made it to Top 5 cities with highest viewership.