With an annual business of more than 11 billion rupees, Bollywood music continues making big hits; this time on popular Indian television - the Global Indian Music Academy (GIMA) Awards 2016 aired on Colors TV roped in 33 million viewers.
The show was broadcasted on 5th June 2016 from 10:00 PM to 1:00 AM. Witnessing the rare sight of famous Bollywood playback singers perform on stage, the telecast experienced its highest TV viewership between 10:00 PM and 10:30 PM.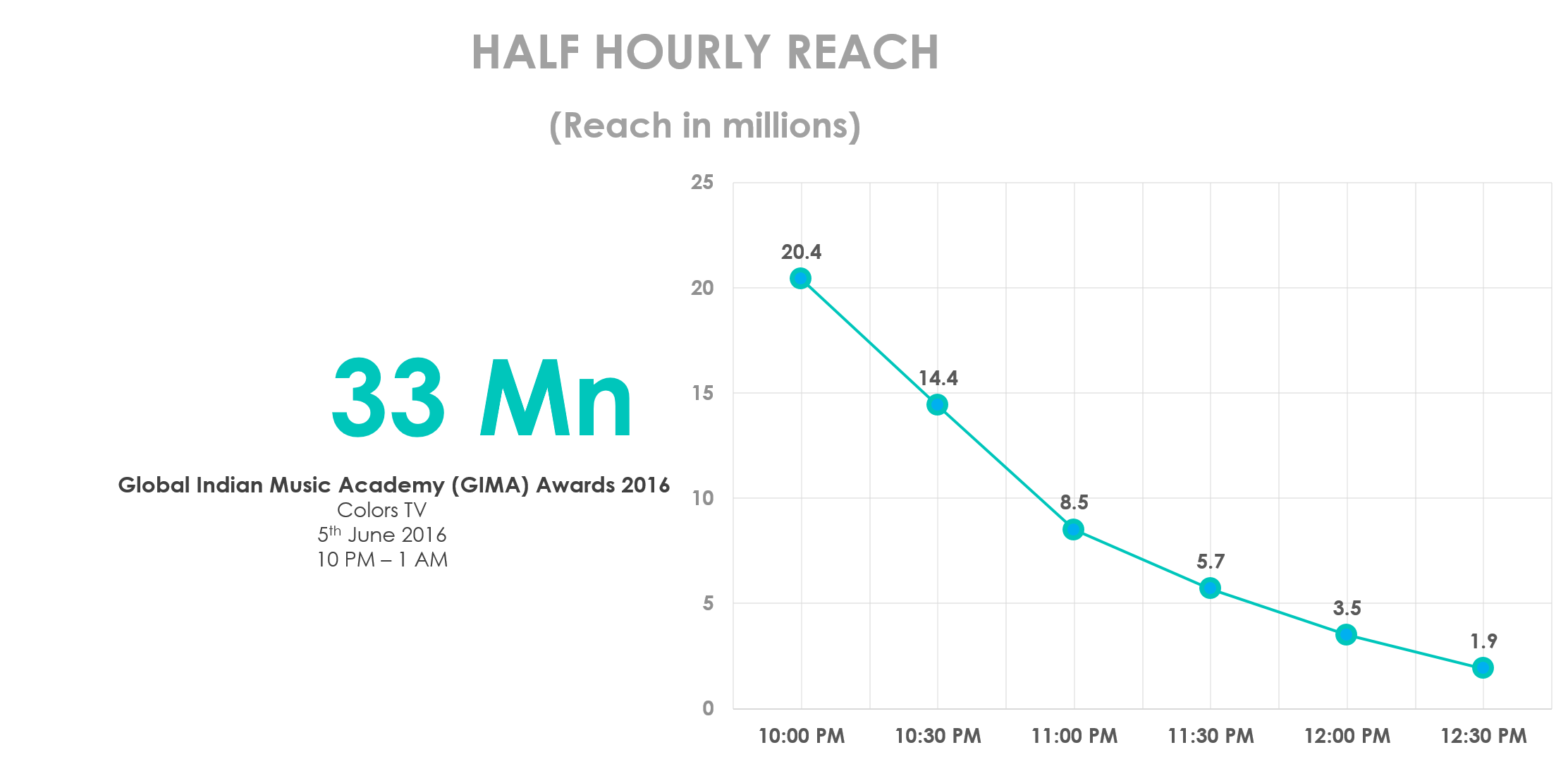 The show telecast competed with other popular weekend prime-time shows within the Hindi entertainment genre, and emerged as the third highest watched show for the day.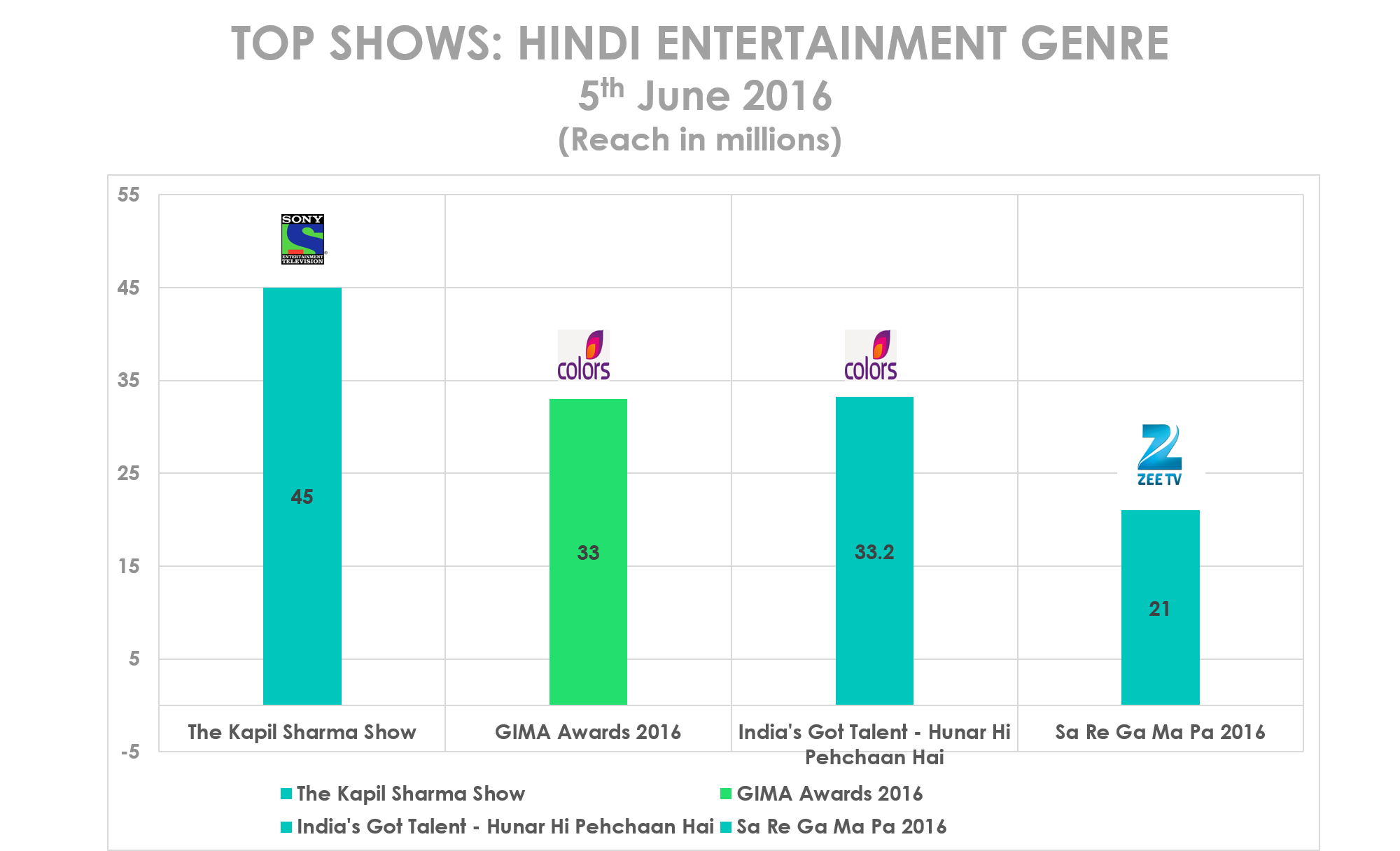 Maharashtra leads with the highest share of the total TV viewership for the award show telecast, followed by Uttar Pradesh with a 11.9% share and Gujarat with a 11.3% share.