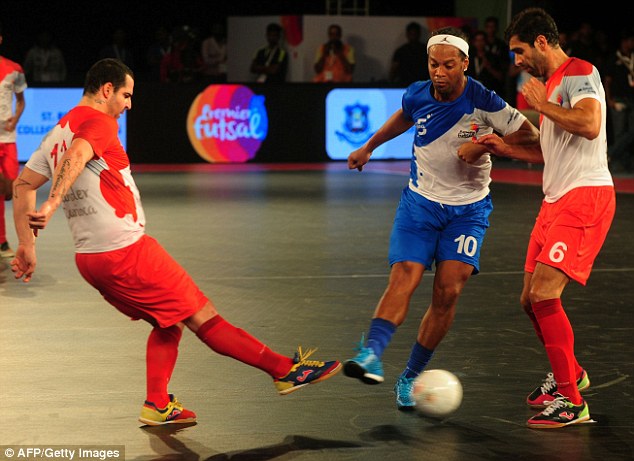 The first multi-national futsal tournament in the world has set up camp in India, adding to an increasingly large audience of sports viewers. 'The Premier Futsal League' roped in 13 million TV viewers for the tournament which took place between 15th and 24th July. With big football names like Ronaldinho, Paul Scholes and Michel Salgado signed up as marquee players, the tournament reveals a segment of futsal viewers with interesting TV viewing habits.
The opening day garnered 4.8 million TV viewers tuned in for a futsal sneak-peek presented by international futsal freestylers and the league's theme song performed by A.R Rahman. This was followed by the first two matches of the tournament.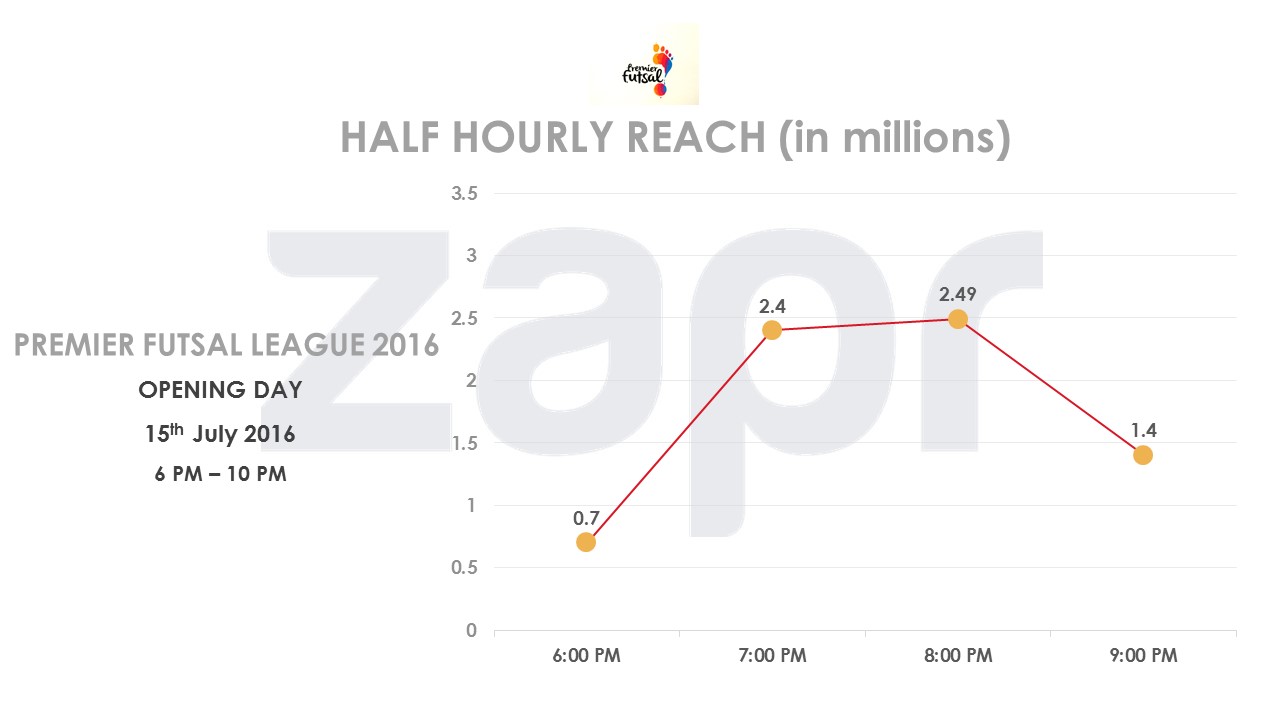 The league has seen a consistent viewership for the entire duration of the tournament. Midway through the season, Ronaldinho's last match on 17th July garnered one of the highest viewership for the entire tournament with 3.9 million TV viewers.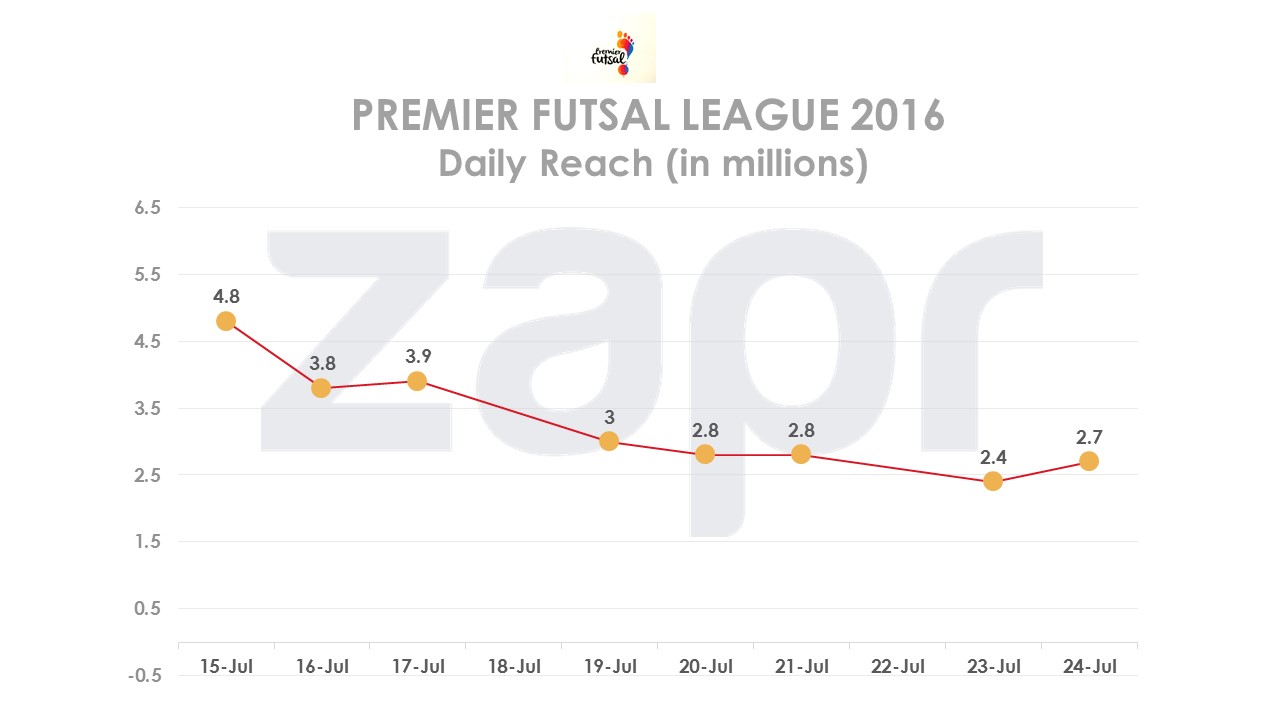 Among the varied content consumed by futsal viewers across television, Hindi entertainment and movies are the highest watched genres, followed by Tamil and music content.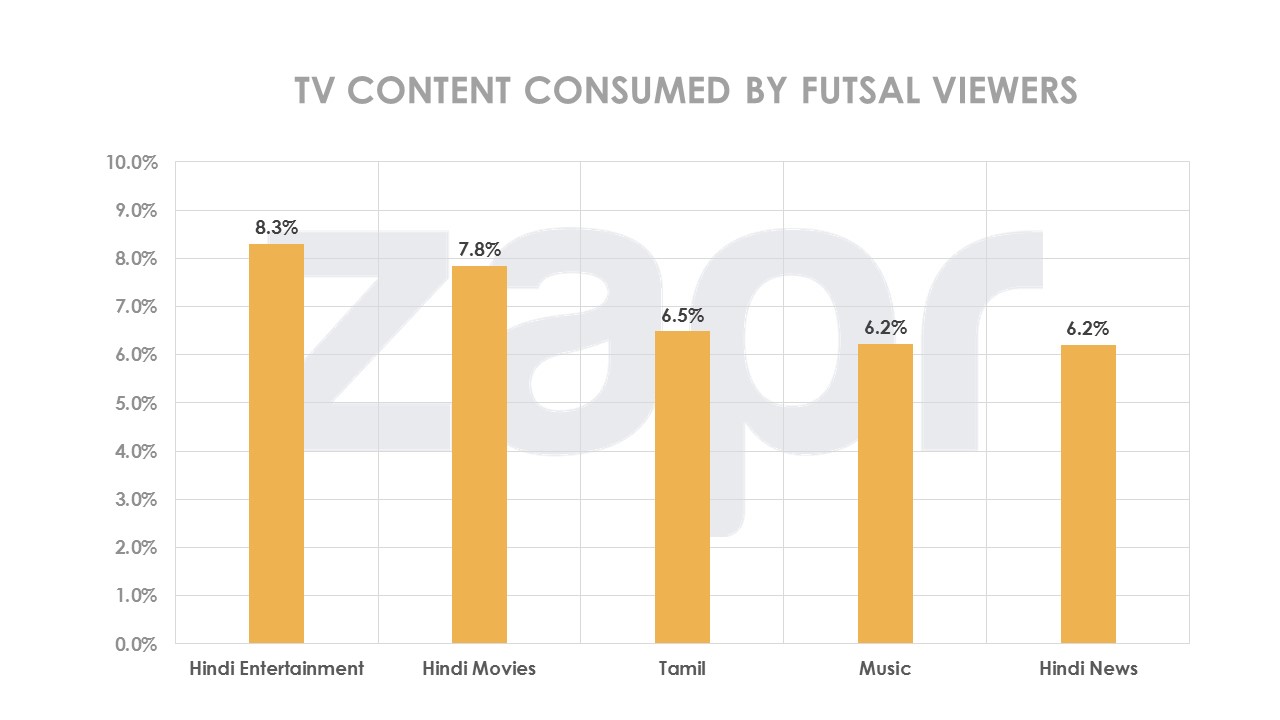 Taking a look at varied sports consumption of these viewers - 85% of the Futsal Premier League 2016 viewers watched IPL 2016. 45% of them also watched the season 2 of Pro Kabaddi 2016. And only 28% of these viewers watched UEFA Euro 2016.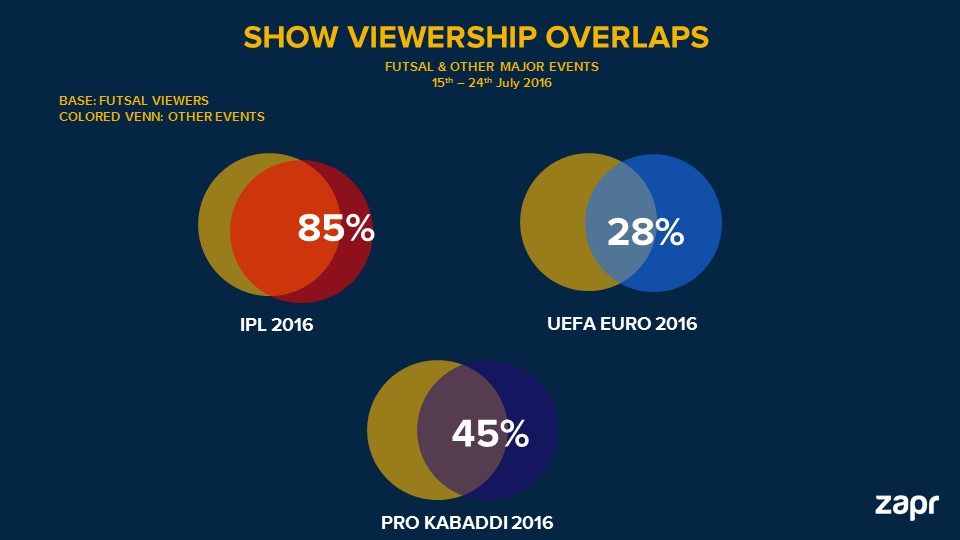 The Premier Futsal League received the highest viewership in the state of West Bengal, the hub of Indian football. The general futsal viewership leaned heavier towards urban audiences with Kerala as an exception - having a much higher rural viewership share of 25.8% compared to its urban share of 6.4% viewership. Tamil Nadu experienced the smallest gap in its viewership distribution with only a 4.3% difference between its urban and rural viewership share.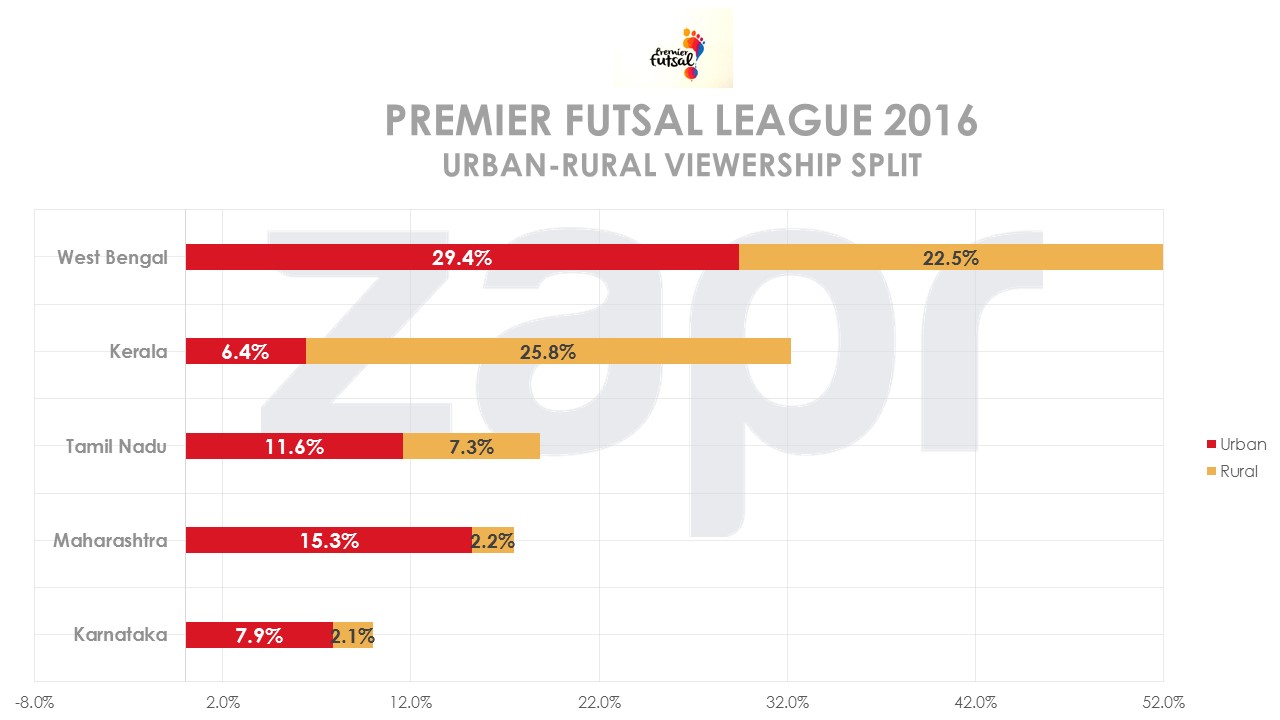 ZAPR can help you identify these viewers across their niche interests and carry out a device level engagement with them.