Christmas was not all coziness with the premiere of UK Box office hit 'Everest' on Indian Television. Inspired by a real Everest expedition tragedy in 1996, was the TV premiere as much of a success in India?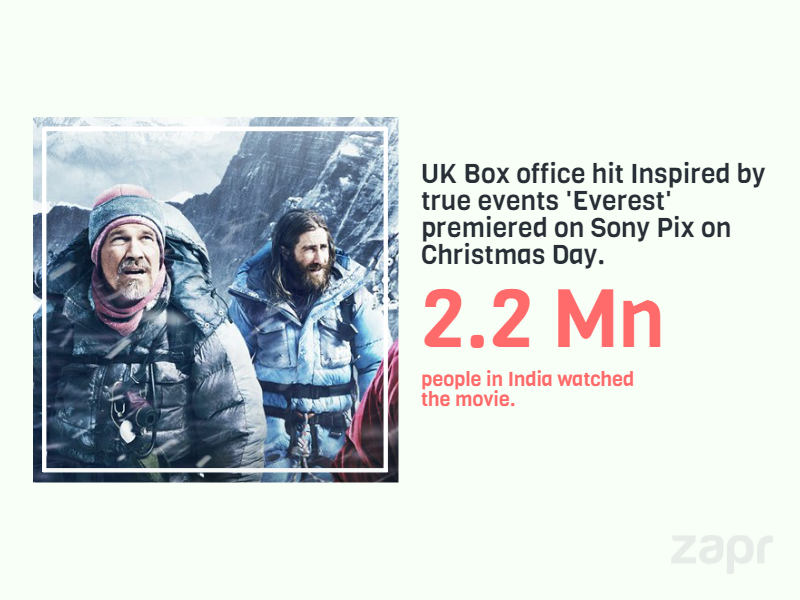 1.2 million unique viewers tuned in for the first telecast in the afternoon. Interestingly, the prime-time telecast in the night garnered slightly lower viewership - 1.1 million unique viewers.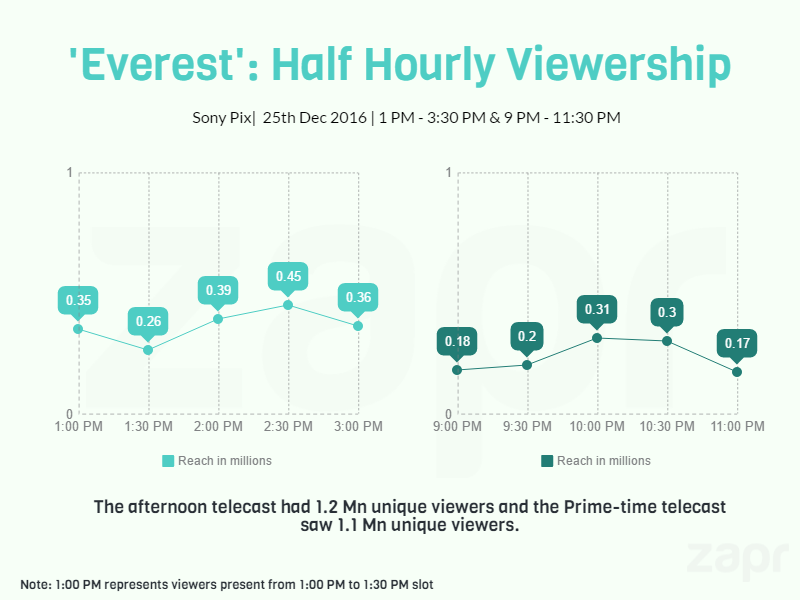 The state of Maharashtra saw the largest viewership share for the movie premiere - 0.3 million unique viewers. South Indian states like Tamil Nadu, Andhra Pradesh and Karnataka followed with significant viewership.