At Zapr Media Labs, we're no strangers to unusual client requests. In fact, we encourage them! But once in a while we get a targeting request that even makes us go "How do we do that?"
A major FMCG brand and long time client wanted to declutter their campaign strategy by targeting exactly and only the most relevant audience for its premium food product: English Speaking TV audience. Zapr identified individuals living in metropolitan cities and targeted them for the brand's ad campaign while they watched the famous gourmet cooking show in English - 'MasterChef Australia' that airs on Star World.
With the kind of engagement the brand got through the campaign, it made us even more curious to see what the current English TV viewing landscape looks like. Here's an overview:
While the Indian TV viewership is still largely skewed towards regional languages, a closer look at the reach of English TV channels reveals that there is a growing potential for brands to engage with English TV audiences who are increasingly exposed to various targeted TV ad campaigns.
The following is a brief report on the Indian TV viewership for English channels across different genres during the month of June: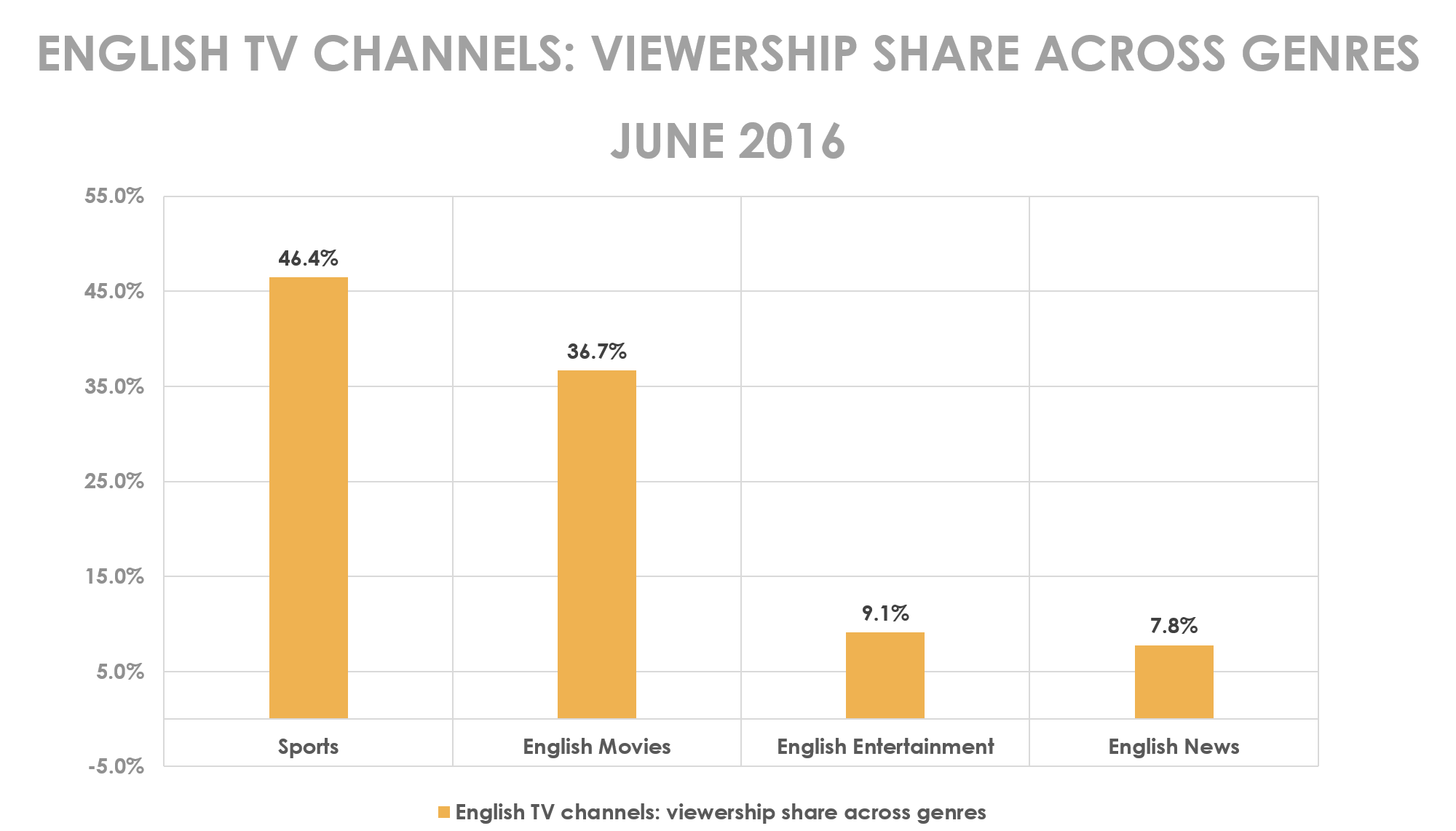 India's English sports channels claimed the highest share of viewership across TV channels that play content in English Language. The genre had 318 million TV viewers for the month of June. Ten Sports had the highest share with 23.6% of the total sports consumption across television viewers in India.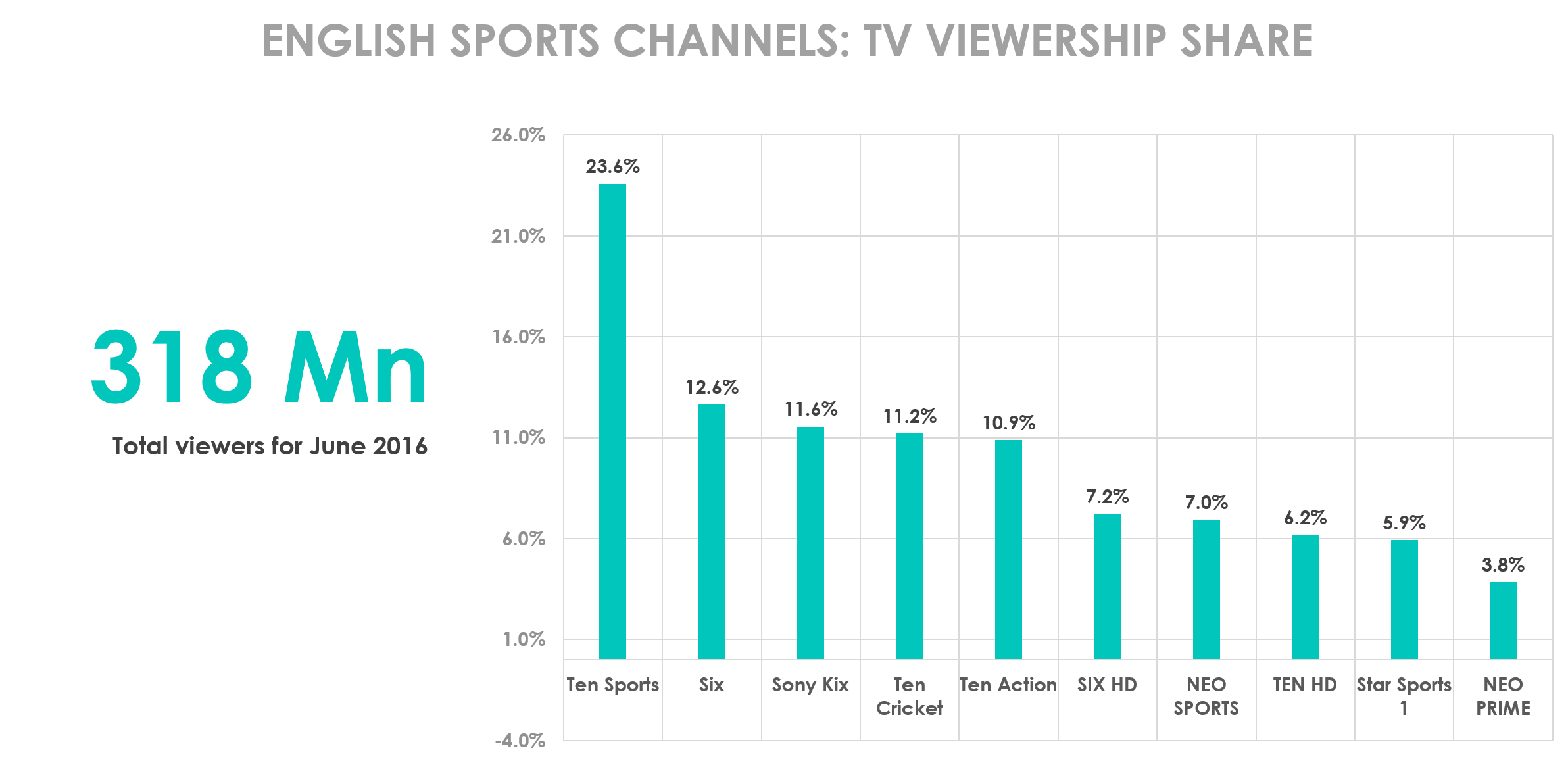 English movie channels on TV had a total Indian TV viewership of 321 million viewers for the month of June. Star Movies leads with the highest share of 17% of the total TV viewership across the genre.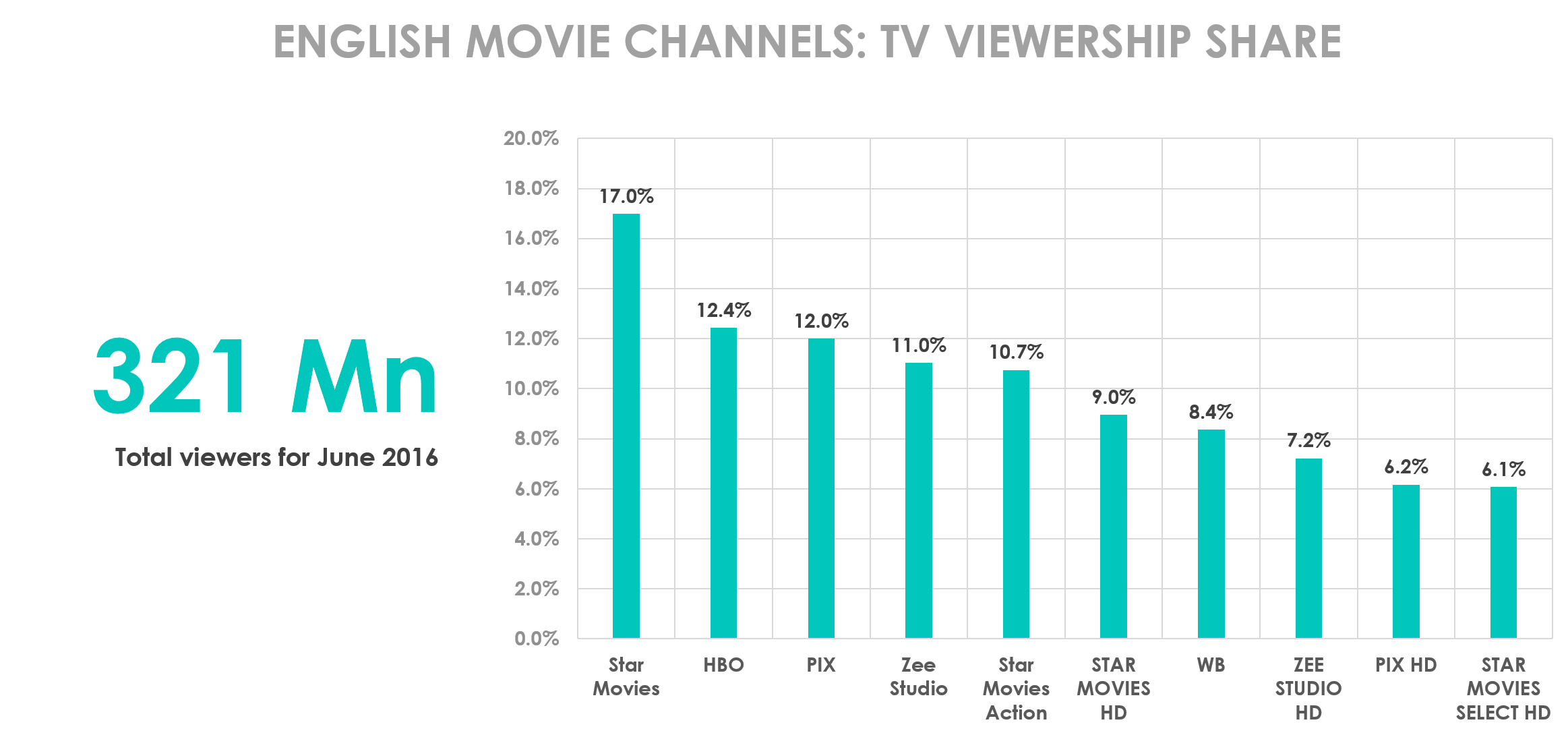 With an annual 15% rise in brand advertising spends, the English entertainment genre attracted 168 million TV viewers for the month of June. AXN enjoys the the top Indian TV viewership within the genre with a 20.7% share of the total TV viewership.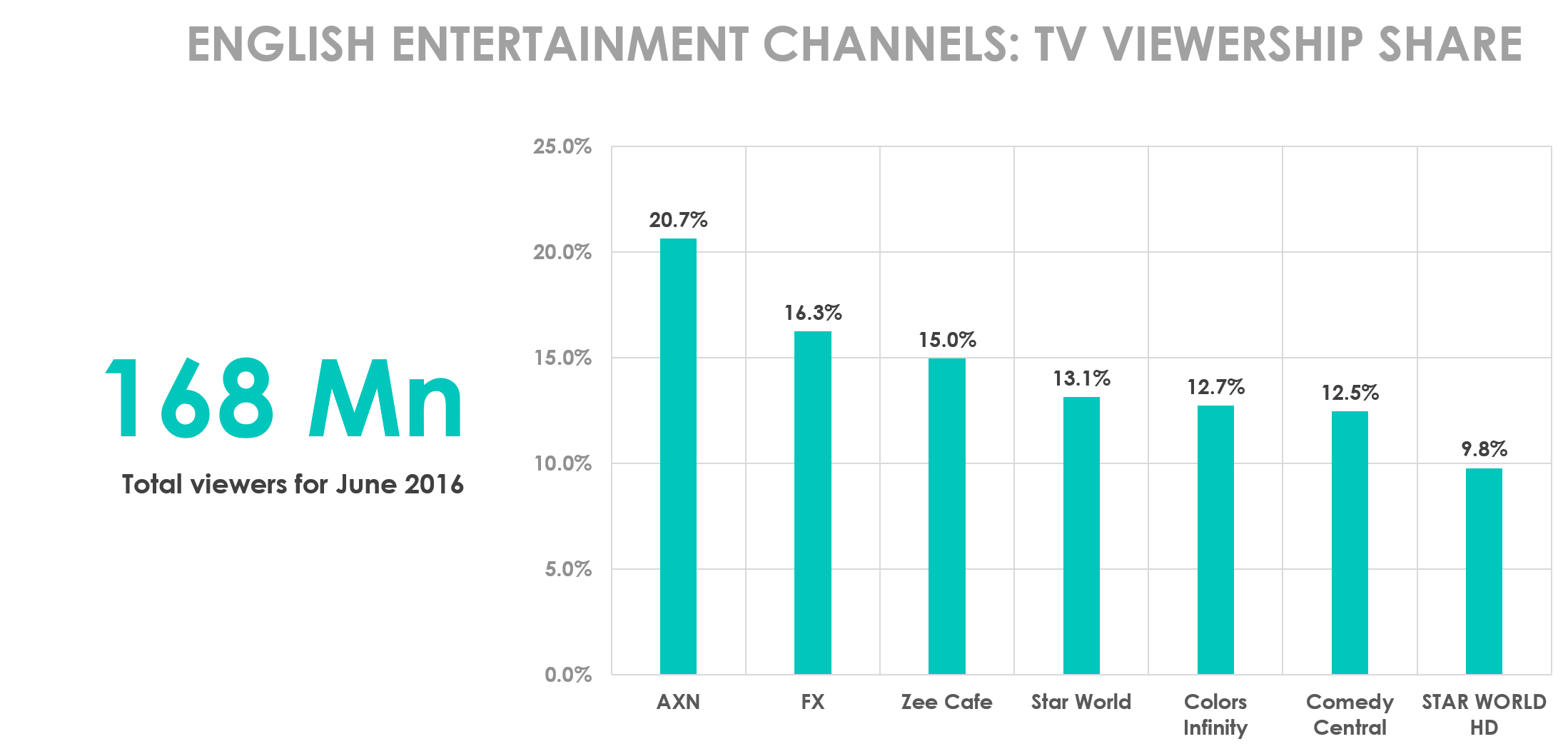 English TV news channels in India had a total TV viewership of 131 million viewers for the month of June. Within the genre, Times Now claimed the highest share with 28.7% of the total English TV news viewership for the month of June.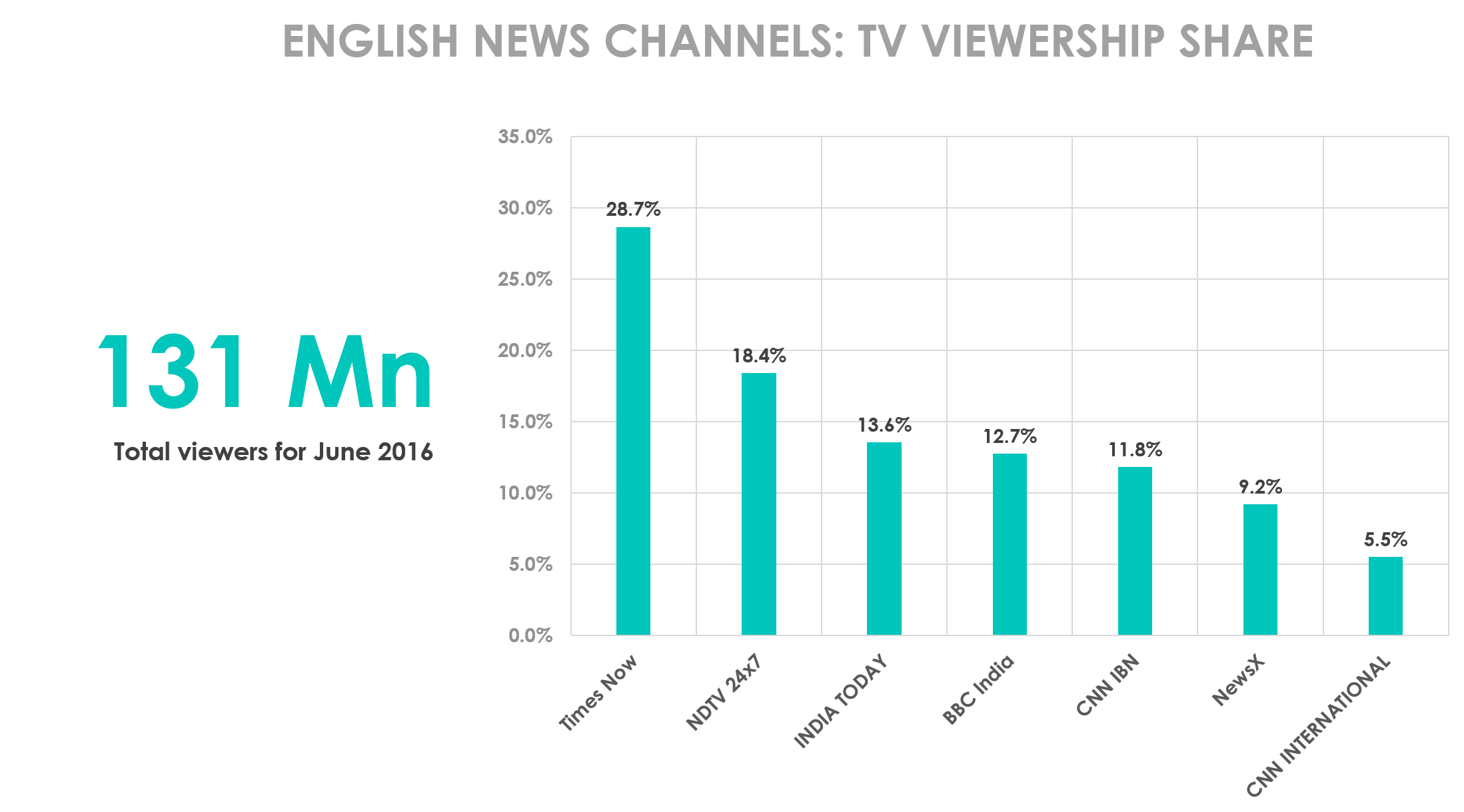 English television viewership in India leans heavily towards the urban population within the states which have the highest overall English TV viewership in India.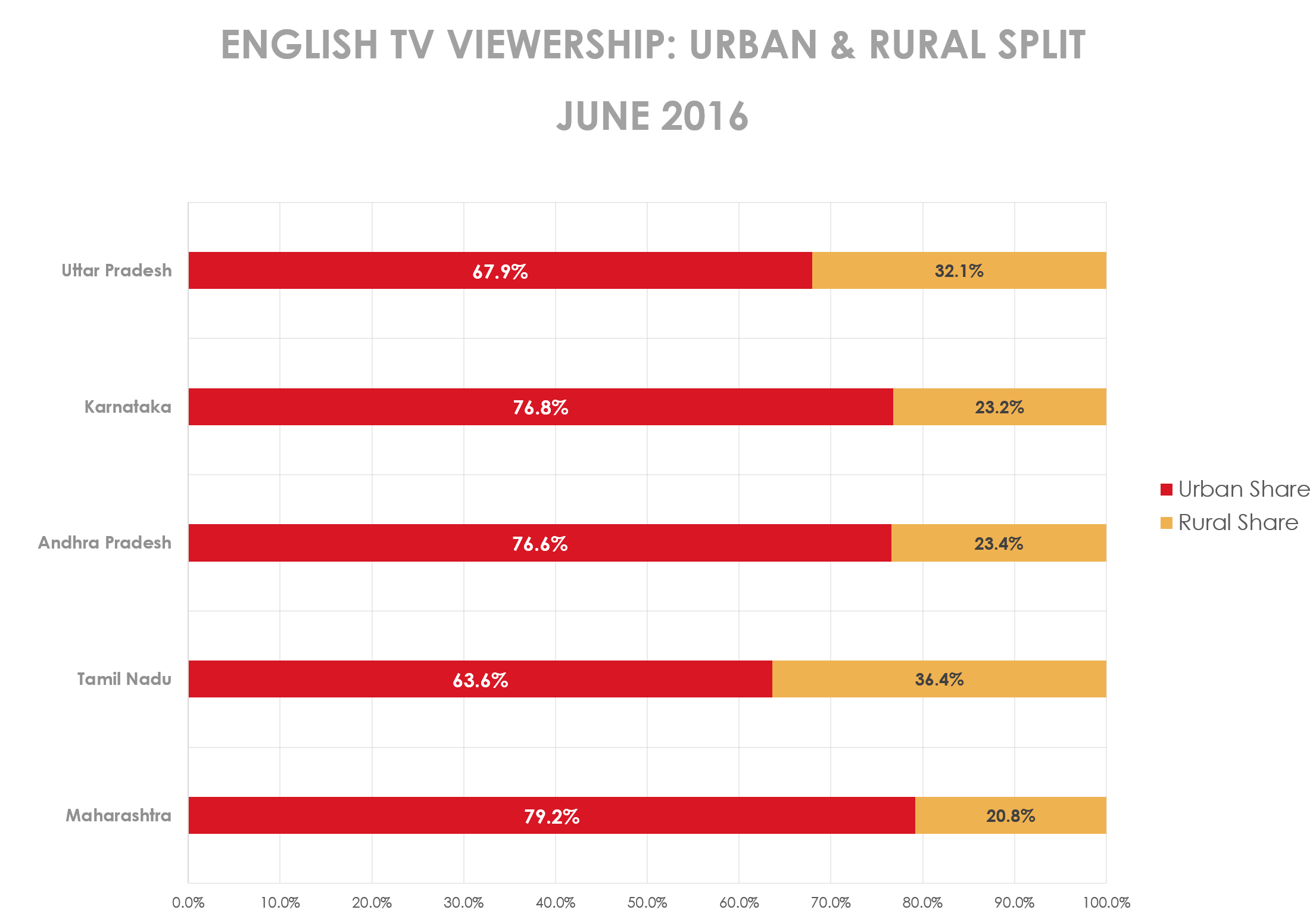 Our studies certainly reveal a growing potential to reach out to English speaking audiences spread across different genres and geographies.
Don't miss an opportunity to leverage Zapr's TV viewership data to understand your audiences. Reach out to us and discuss your 'always-on' plan to ensure that your brand related campaigns are highly successful by engaging with the most relevant audiences.