The Hindi superhero film 'A Flying Jatt' starring Tiger Shroff and Jacqueline Fernandez premiered on Zee Cinema on 22nd October 2016. 45.8 million viewers tuned in to watch the movie which aired from 8:00 PM to 11:30 PM.
The channel witnessed a 17% rise in its weekend viewership compared to the previous weekends in the month of October.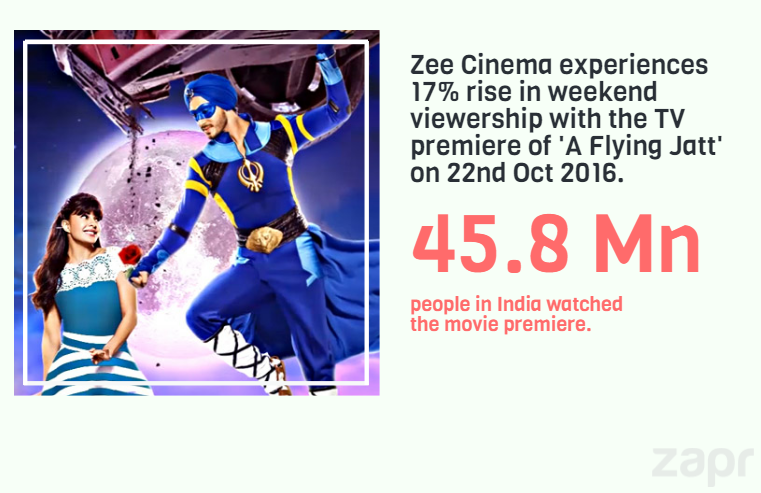 The telecast experienced highly consistent viewership. The half hourly viewership split, 9:00 PM to 9:30 PM saw the largest number of viewers tuned in - 19.5 million.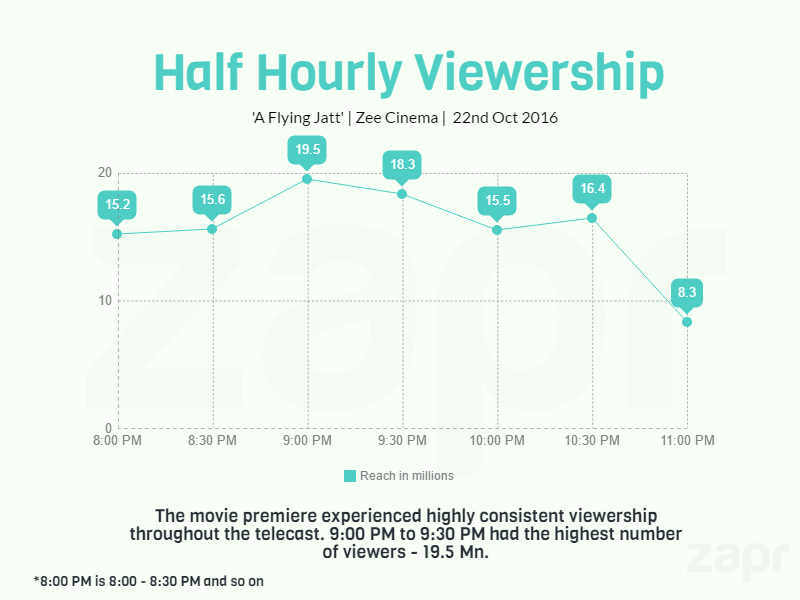 People in Maharashtra tuned in the most for the movie premiere - 5.88 million TV viewers. Uttar Pradesh followed closely with 5.81 million viewers. Other states like Gujarat, West Bengal and Rajasthan also experienced significant viewership.