Replacing the hit fantasy series 'Naagin' on Colors TV, the channel launched a new fantasy horror series called 'Kavach Kali Shaktiyon Se' whose premiere episode aired on 11th June attracted 17.5 million TV viewers.
Aired from 8:00 PM to 9:00 PM, the new TV serial's first episode attracted a rising TV viewership. The show witnessed a peak between 8:30 PM and 8:45 PM with 10.8 million viewers.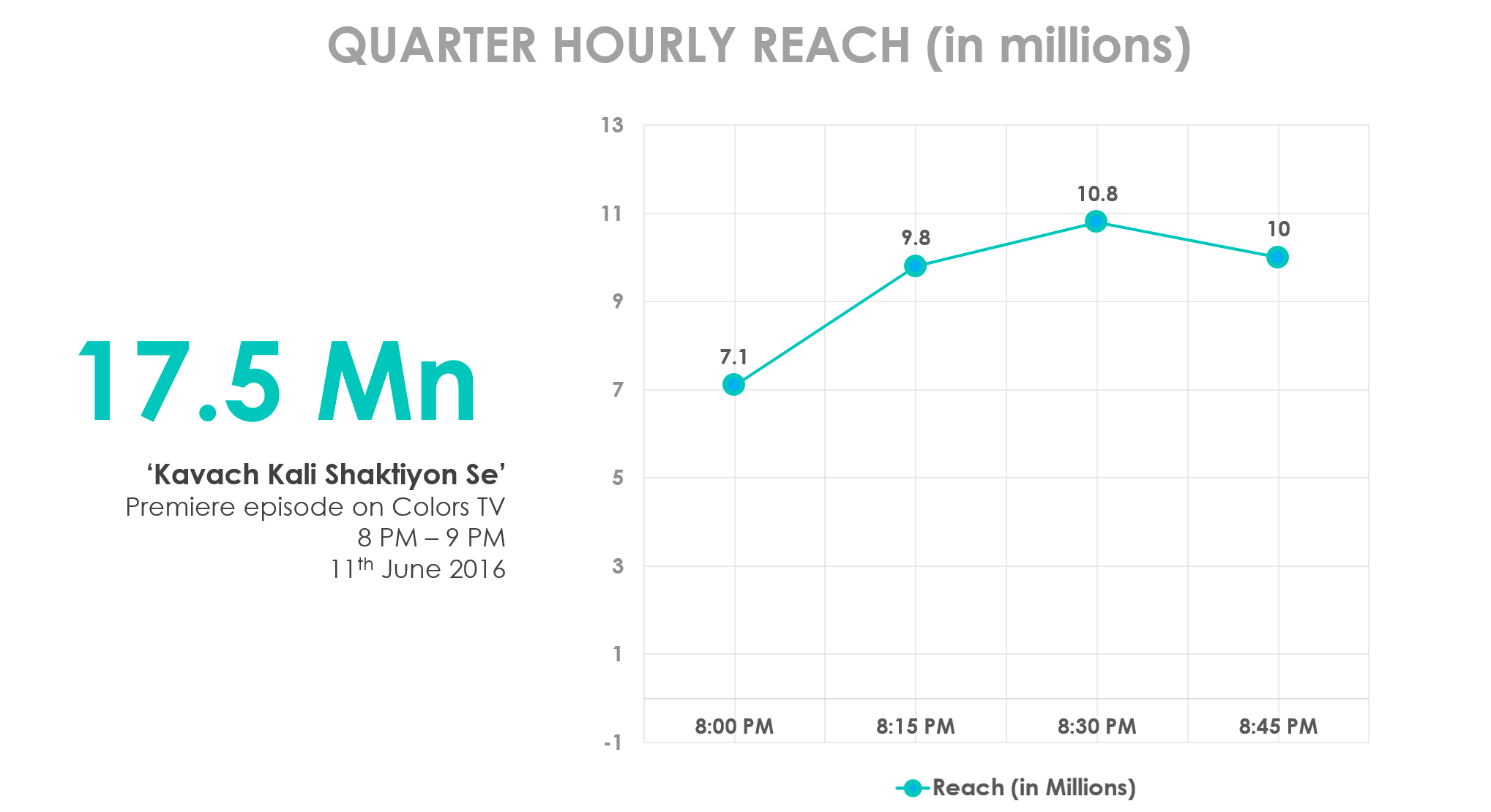 The show was the third highest watched show on the channel for the day, competing closely with other weekend prime-time shows on Colors TV.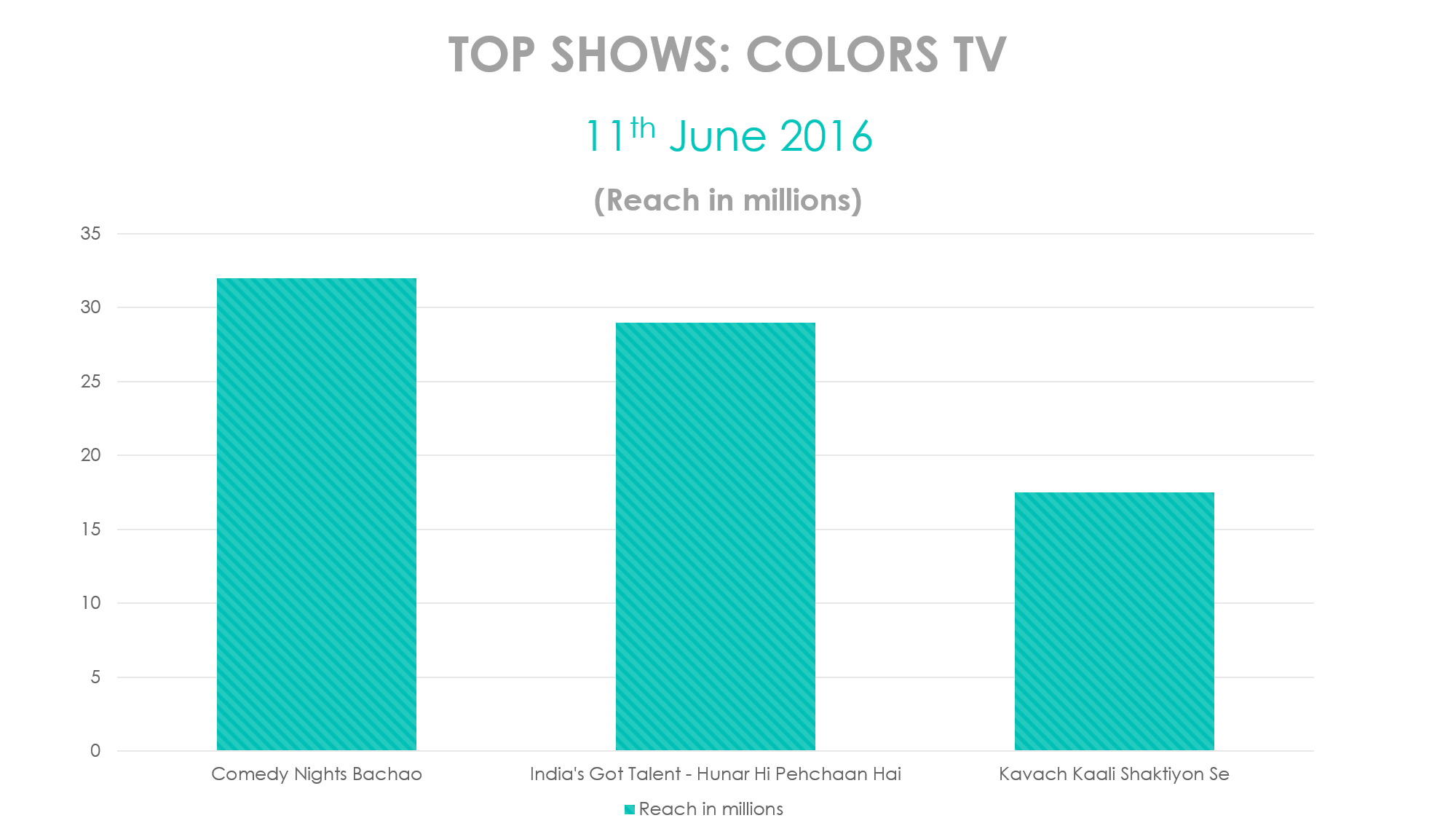 The show enjoyed the highest TV viewership in the state of Uttar Pradesh which holds 15% of the total TV viewership. Maharashtra follows closely with 11.7% of the show's TV viewership.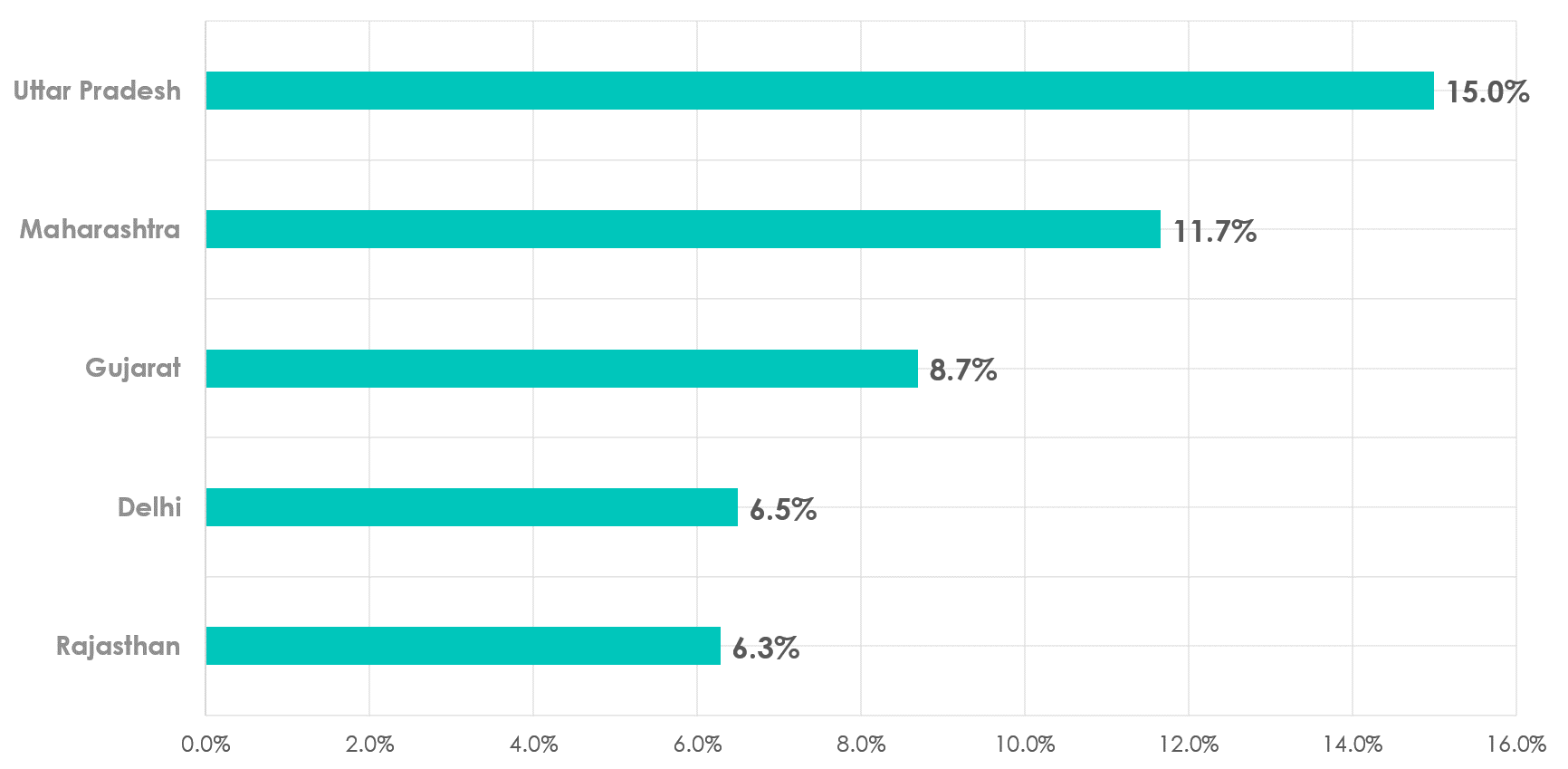 After the immense success of popular western fantasy TV shows such as Game of Thrones, the producer of 'Naagin' and 'Kavach Kali Shaktiyon Se' - Ekta Kapoor comments: "The Indian TV audience reacts to shows from the west on supernatural elements more positively than the ones made in India but even that is slowly changing,".
The TV viewership numbers couldn't agree less.