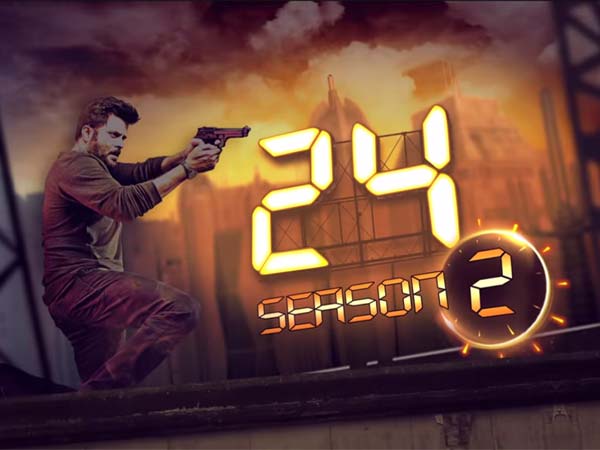 One of Color's biggest launches for the year, "24" season 2 garnered 17.7 million viewers on the weekend it was launched. Being one of the few finite serials on Indian television, the competition to advertise on "24" is doubtlessly packed and mounting. Now coming to the most important question for broadcasters and advertisers alike: Who are these viewers? Where do their interests lie?
24-quarterhourlyviewership-08032016
An analysis of the TV viewing habits of individuals who watched "24" reveals interesting insights about this audience segment's content consumption on TV.
The season 2 premiere of Hindi TV series "24" aired on 23rd July, from 9:00 PM to 10:00 PM saw 9.8 million viewers. The hour experienced the highest viewership between 9:15 PM and 9:30 PM.
The following episode on the very next day saw a 27% rise in its viewership with 12.3 million viewers tuned in. Interestingly, only 24.4% of the audience who watched the first episode, continued watching the second episode on the next day.
The same viewers also largely consumed other Hindi entertainment shows on TV: 'The Kapil Sharma Show' was the top viewed Hindi TV show. Other crime shows on TV such as 'Crime Patrol Satark' and 'Crime Patrol Dial 100' are among the TV content consumed by these viewers.
The show received larger viewership shares among urban audiences, except in the state of Gujurat which saw higher viewership among rural audiences. Among the states which had the highest viewership for the TV serial, Maharashtra had the highest urban share of 24.1% and Gujarat claimed the largest rural share with 14.4% viewership.
ZAPR can help you identify individuals who watched "24" and profile their TV viewing habits across other widely watched Hindi GECs and TV genres. Don't miss the opportunity to leverage ZAPR's technology that enables you to identify your audiences with varied interests, spread across different genres, and target them for your brands and products.
Found these insights interesting? visit http://www.zapr.in
We would love to discuss. Directly contact our sales team on hello@zapr.in
ZAPR profiles the TV viewership behavior of tens of millions of individuals across India. The audiences considered in this study are part of ZAPR's TV viewership audience pool. Additionally, through the ZAPR Audience Platform, millions of TV viewers can now be targeted and engaged with interactive mobile content and ads.