Previously we ranked the big boys of Bollywood based on TV viewership in 2016. Zapr Media Labs now presents top 5 female actors who were most watched on TV by unique viewers.
Our quest to find Queen Bee reveals interesting insights on each actor's reach and more importantly their audience loyalty. Marketers can write in for more details on these metrics which we believe are crucial for understanding the impact of Celebrities as eyeball-grabbers and brand ambassadors. Zapr also identifies these loyal audiences through their actual TV viewership and engages with them seamlessly on their smartphones across apps, exchanges and social platforms such as Facebook.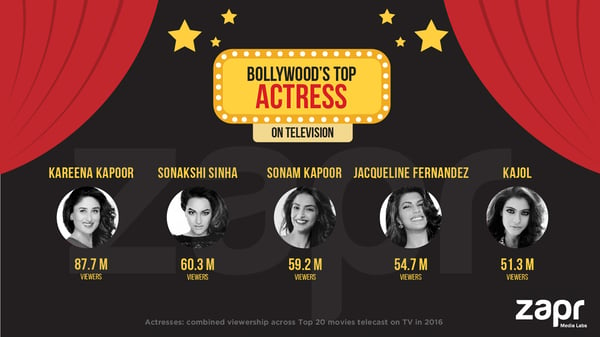 Up next we have top Bollywood movies that were most watched on TV!