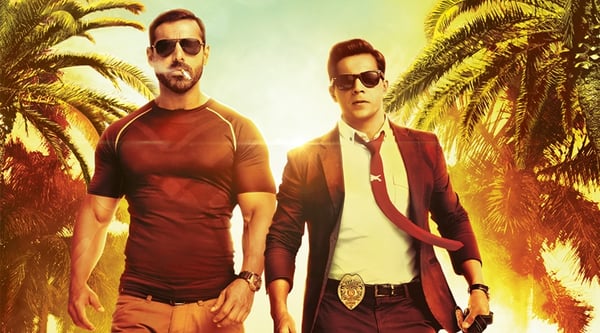 26 million viewers tuned in to watch the action movie 'Dishoom' which aired on Star Gold from 1:00 PM to 3:30 PM. The premiere movie telecast was the highest watched show for the entire day across the Hindi movies genre. Interestingly, significant portions of this audience also watched other Hindi action movies broadcast on the same day. Do these audiences make up a segment of Hindi action movie enthusiasts?
The movie telecast witnessed a highly consistent viewership reaching a peak between 2:30 PM and 3:00 PM with 13.7 million viewers. The viewership dropped drastically in the last half hour, hitting 3.4 million viewers.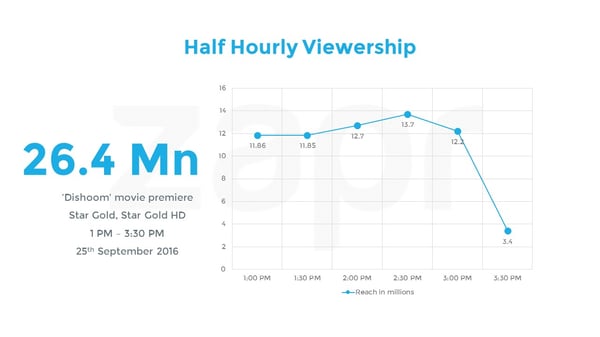 Across Hindi movies which were telecast on 25th September, 'Dishoom' experienced the highest number of viewers.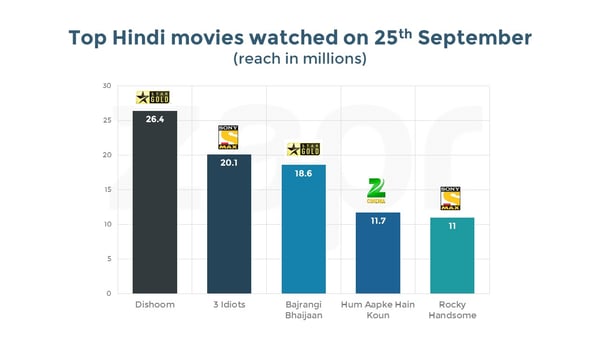 The movie premiere also scored highly in the overall Hindi entertainment and movies genres. Competing with popular weekend content like 'The Kapil Sharma Show', 'Dishoom' ranked fourth that day.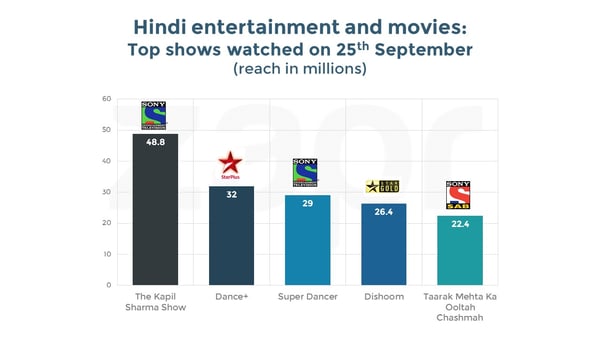 Significant portions of individuals who watched 'Dishoom' also watched other Hindi action movies aired on the same day: 32.9% switched to 'Main Tera Hero' which aired at 3 PM - towards the end of the 'Dishoom' telecast. 20.8% of viewers watched 'Rocky Handsome' which aired between 10 AM - 2 PM, the latter part cutting into the 'Dishoom' time slot. 18.7% watched 'Sardaar Gabbar Singh' and 15.6% watched 'Policewala Gunda' - both of which aired later in the night.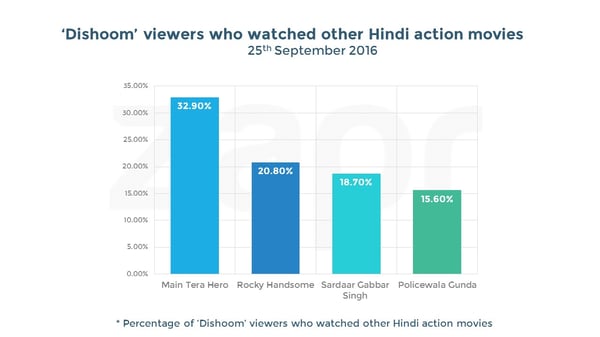 People who watch a lot of Hindi action movie films are likely to have high affinity for brands and products associated with their favourite action movie stars. These individuals can be identified and engaged with on their smart-phones using Zapr's TV-to-mobile technology which maps users across their varied media consumption.