IPL 2020 was a breath of fresh air to cricket fans this year - it was almost a miracle that it happened despite the pandemic. While the experience of watching it live was stolen from us, it increased the overall time spent per viewer on TV.
Over the last two months, we kept track of IPL viewership on TV closely and gave weekly updates on our social media pages. Here's a recap of our key insights:
Week 1
Match 1-7 | 19th - 25th September
Week 2
Match 8-14 | 26th September - 2nd October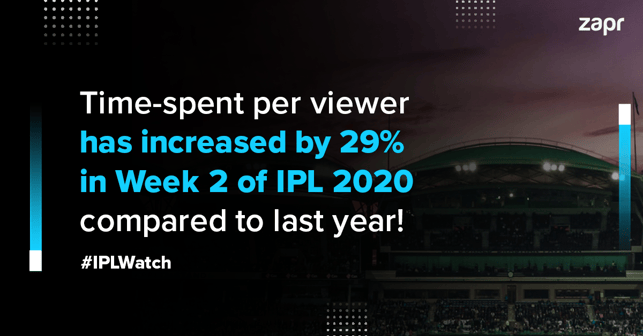 Week 3
Match 15-23 | 3rd - 9th October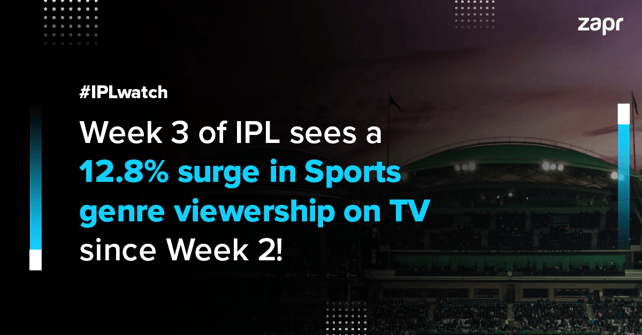 Week 4
Match 24-32 | 10th - 16th October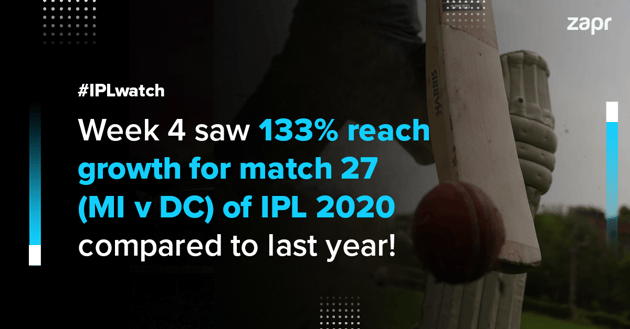 Week 5
Match 33-41 | 17th - 23rd October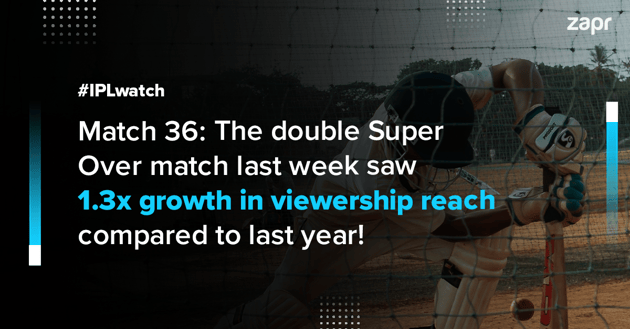 Week 6
Match 42-50 | 24th - 30th October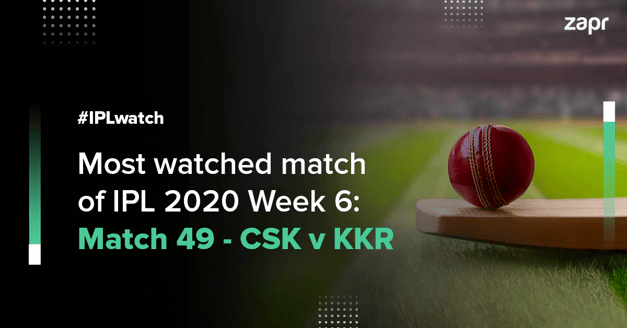 Week 7
Match 51-58 | 31st October - 6th November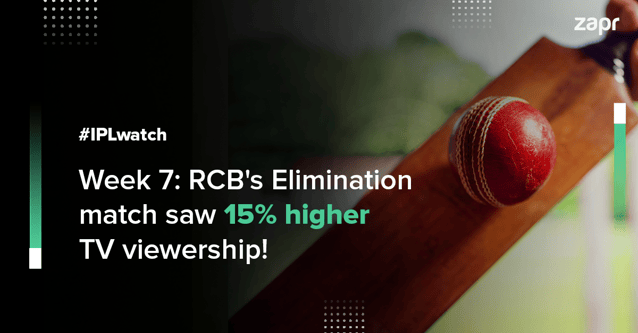 The final match's viewership broke previous records, reaching over 31 million audiences who were glued to their TV screens. The overall viewership increased by 28% since last year, making IPL 2020 biggest ever in terms of viewership!

For more weekly updates on the hottest shows on TV, click on the GET IN TOUCH button on the top right corner of this page.