How it all began…
Previously, I was working at ReachHorizon - a startup that I co-founded. I was looking to move out when Zapr reached out to me. I looked Zapr up and found the things they were doing, exciting. I realized this was something I'd like to be a part of. Then I met the team - Udayan, Gaurav, Gagan and later, Siddarth and Sajo and got further excited when they discussed the kind of problems Zapr was tackling and trying to solve. So when I received the offer, I had no doubt I had to join Zapr. Best decision I ever made.

First project...
When I joined, there were several ongoing projects. But the one which we started from scratch was the Moments Marketing project. We had to build a capability where the advertiser could target users immediately after a real-time event.
Dealing with the rush…
Most of the time, the rush is when there is a deadline and we are running short of time or an unforeseeable critical issue has come up. In case of a very tight deadline, we try to balance it out, rethink the scope and the number of people working on the project. We still make sure that the quality is not being compromised, even if we have to reduce the scope. Say, you have to build an app which has 5 features but instead of 5, you end up building 4 features within deadline & the 5th feature gets built later. In case of a critical issue coming up, we prioritize it and other tasks take a backseat.
Challenges around work…
As an engineering manager, you'll have to deal with several things - you'll need to make sure that the team stays motivated and happy, you'll have to see that the quality isn't being compromised, you'll also have to make sure that you deliver on time. So, the biggest challenge is maintaining the balance. When something critical comes up, it's very easy to get carried away, which should not happen. You have to take a very balanced approach. That's really challenging.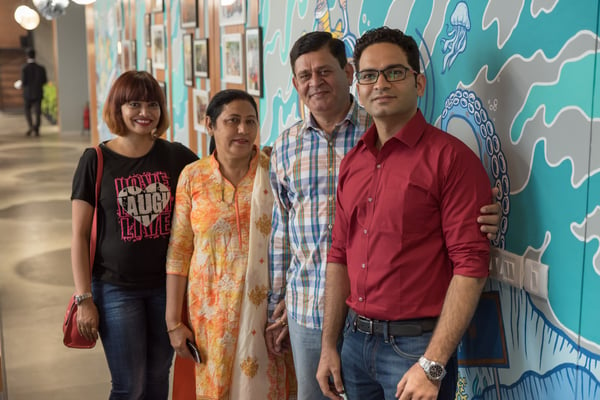 Varun at the Zapr Family Day 2018
What excites me about the job...
One of the things that excite me about engineering is that there is always something new to learn. It's a dynamic field. You'll never be a know-it-all. New and exciting challenges keep coming up - this keeps you motivated and in a constant learning curve. It keeps you on your feet. Also, in engineering, you have so many options, so many tools available to build things that have never been built before. You're not limited by the choices you have.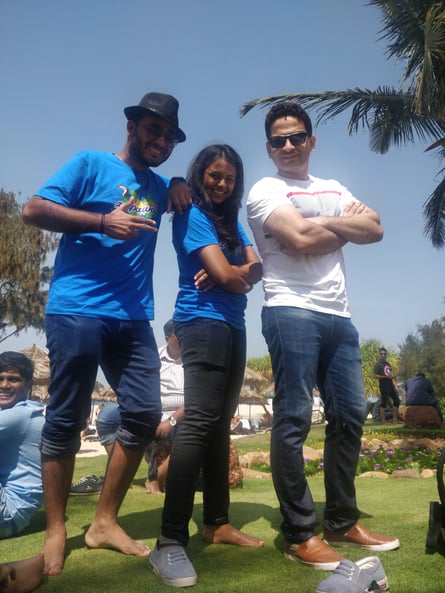 Varun at the Zapr Offsite 2019
What I like about Zapr…
We are working on a very cutting edge technology, but what differentiates Zapr is its culture. I've been a part of many companies and I've seen their cultures, I've seen their values. Unlike them, at Zapr, it's not just on paper. Here, I see them implemented every day.
Favorite memories…
This one time, few of the team members were working very late - during the release of the advertising console project. There were other team members, who didn't have to be there, present to support the team, just in case they needed any help. We all chose to stay back in office and finish everything rather than go home and come back - we were deploying & verifying systems, we had so much energy, nobody seemed stressed. We were all having fun, nobody felt like they were being compelled to do it. At 2 a.m, when everyone was overworked, some people got up and made tea for the whole team. The tea was just amazing.
Importantly, we knew, whatever it took, we were going to be able to finish it. It ties back to the implementation of one of our core values - "Own It". The kind of confidence people have in themselves and the team and the kind of ownership they display is just amazing. Going forward, we hope to maintain the same level of momentum and motivation to always deliver.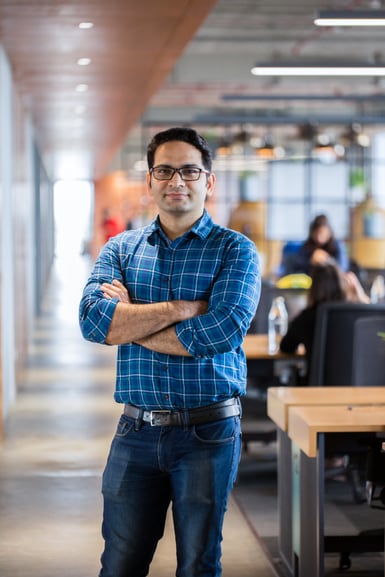 Senior Engineering Manager