How it all began…
After having worked in audio research roles in the industry for over five years, I was still excited to go back to work each day to solve new problems and in the process learn new techniques. On a regular day, my work involved reading multiple research papers related to the problem I was solving, identify the best approach and implement it. Over the years, I realized the work I was doing was not just a re-implementation of existing research papers but was novel enough to be published as a research paper by itself. Given that I really enjoyed my work, and had the potential to develop new approaches myself, I really wanted to pursue a Ph.D. to upgrade my skills as a researcher. This realization happened during my first stint at ZAPR back in 2016 and the founders were really supportive of my plans and wished me the best. I had joined ZAPR as their 8th employee in 2015, and by the time I left for my Ph.D. in 2016, we were already about to reach 50 employees.
Towards the end of my Ph.D. in 2019, I started looking for research roles in the industry, and I was specifically targeting medium-sized companies, where there is a steep learning curve and generally more responsibility, and hence good personal growth. So yes, I was looking for medium sized companies with good work culture, that had products with great potential in terms of market demand and scalability. I also wanted my future company to be in Bangalore so I could stay close to my family. Zapr fit all my criteria perfectly. In fact, it was ranked among the top 25 startups in India in 2018 and was expanding rapidly, diversifying its product portfolio. During this time, I reached out to Sajo (CTO) to learn new updates about Zapr since I left, and plans he had for the future. We had multiple conversations through which I understood the vision he had for future products, and the magnitude of research it involved to develop such products. I really wanted to be part of this vision and that's how I got on board as employee number 179 in the mid of 2019.
First project...
One of the first projects I took up was on 'speech synthesis', i.e., given a text, can we make the machines speak the text. In comparison to all my previous work, which mainly involved detecting and recognizing different content in the audio, the speech synthesis task had little or nothing to do with content recognition and was more about content creation. It was a refreshing change. I had to break down the entire task, understand how each part worked, and explore different approaches to each part individually. Since all this information was not readily available, I had to read through a lot of papers, implement a few approaches, and get a grip on the task. With the help of the audio research team at Zapr, we could quickly build this in multiple languages to showcase the potential of speech synthesis. But the story doesn't end here. We are currently building a more flexible and diverse speech synthesis engine, that can speak in many voices, languages, and emotions. This means we have a lot of work, and we need awesome researchers to come work with us.
Challenges around work…
One of the main challenges, is also the best part about working at ZAPR, i.e., the things we are building has never been built before. Which means there is little or nothing to refer to, for building what we are building. We innovate every day and inch towards our final goal one step at a time.
What excites me about the job...
My first exposure to audio research happened during one of my summer internships during my bachelor's degree. I was working on a small task of identifying advertisement sections in a television show using just audio. For a human, this is a silly task and they can do this with great accuracy, but not so silly for machines. This both amazed and challenged me. Also, the fact that I could actually see the outcome of my work as something tangible, and can be used by lots of people is what excites me.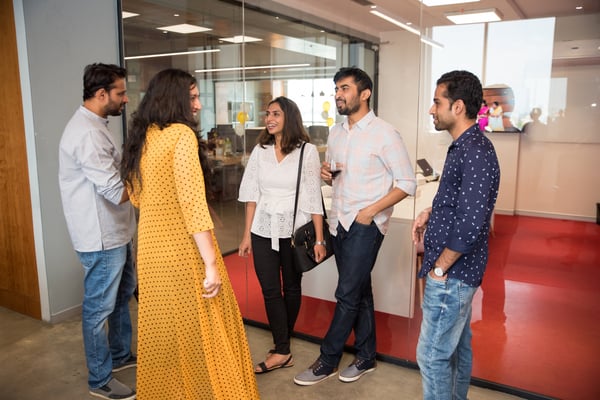 Sharath at the Zapr Family Day 2019
What I like about Zapr…
The best thing about Zapr is how everyone is friends first and colleagues next. Everyone's highs are celebrated and lows are supported. The management team keeps everything transparent, making sure they hear everyone and keep everyone updated.
Favorite memories…
Lots, actually. But the Friday evening parties at work is definitely the place to be, to unwind and connect.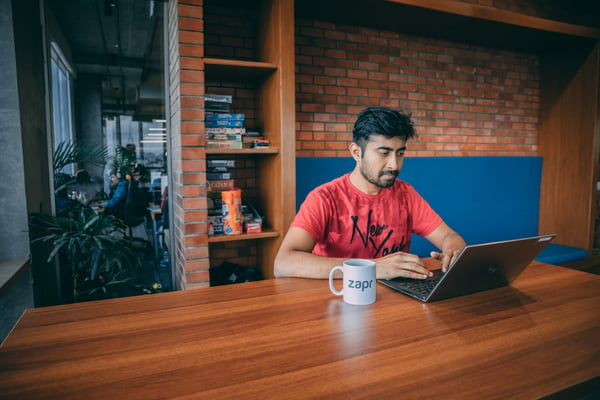 Sharath Adavanne
Audio Research Scientist
Zapr Media Labs
Zapr is hiring!
If you're a researcher or student who is interested in the fields of Digital Signal Processing, Audio Content Recognition, Automatic Speech Recognition, Speech Synthesis, Music Information Retrieval and Computer Vision, do send your resume to ps@zapr.in.