How it all began…
I've been working in product management for the last 5+ years. I have always enjoyed being in a startup - which is what I did at the very start of my career. I was looking out for some good startup opportunities when Sowmya from HR reached out to me. My interview process, the people I interacted with during the process, the support staff at the reception - every single element displayed the amount of care that went into crafting this amazing experience. Also, several small 'flags' in the meeting rooms helped get a sense of the core values of the company and those resonated so well with my own!
From a product standpoint, the cutting edge technology and the broader vision that the founders spoke about, got me excited not only about the immediate challenges that lie ahead but the prospect of what is to come in the future.
First project...
My first project at Zapr was building a dashboard for brands providing them real time data on their campaigns. Work was already ongoing on the product before I joined and a few weeks after I joined Zapr, the initial version of the product was ready. I had a chance to demo the product to a few early customers and this helped figure out what resonated with them, collect their feedback and get a deeper understanding of the customers and their challenges. All those customer interactions also helped me build a roadmap that was grounded on customer research and first hand accounts of customer stories.
Another aspect I evaluated was the customer onboarding process. WIth the help of the design team, we identified a few key areas that needed enhancements for a better customer experience early on in the customer lifecycle. I then had to prioritize these items so that we plugged the most critical gaps first. These iterations helped us improve the product and make it launch ready. Overall, I really enjoyed the breadth of exposure and the types of challenges encountered throughout the project.
Dealing with the rush…
There are always more urgent things that need immediate closure than other long term priorities. Being conscious of a couple of things help in dealing with these scenarios. One is knowing that velocity is a vector - it's not how fast you run, but running fast in the right direction that matters! Second, knowing and acknowledging something isn't going as per plan is better than last minute surprises. So from that perspective, we try to prioritize by figuring out the value that can be placed on each of the projects at hand and hence prioritize and when it comes to things not going per plan, we try to step back and re-evaluate if we can either break it down into phases or explore if there are other creative solutions that can help us achieve the outcome.
Challenges around work…
Product discovery is always the hardest part of a product management job. Figuring out what is valuable to customers and thus ensuring that the teams are working on products/features that will result in customer adoption and eventual monetization is critical. A lot of product teams just take what customers say as gospel and build the product only to struggle with product adoption later. The feedback you receive from customers depend on the types of questions asked, the inherent biases in those questions, etc. So, balancing what you hear from customers, with some amount of "gut" feeling and what you hear from your own sales/business teams is important. The only way to solve these is to build iteratively and test rapidly and discover answers from real customer interactions with the product. Product discovery therefore remains one of the largest focus areas for the product teams at Zapr. We try to value test ideas at an early stage with customers, prototype products and elicit customer feedback before jumping in to building the product.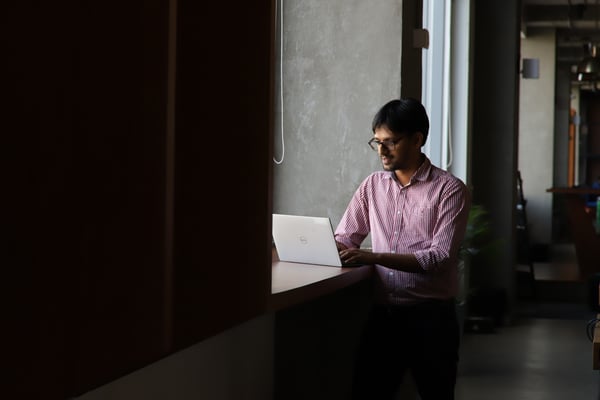 What excites me about the job...
Product managers deal with a lot of uncertainty and yet need to provide clarity to teams. They deal with cross-functional teams without any authority over them. They need to make trade-offs every day trying to balance the impact on business, tech and UX. So, in summary, the challenges that come with the role and the impact it has on an organization in the long term, a sense of adventure that comes with taking a few educated bets with a lot of unknowns, and the opportunity to work with so many cross-functional teams - these are aspects that give me a kick out of my job!
What I like about Zapr…
Zapr certainly stands out in terms of work culture. Zapr is solving some of the most complex problems in the industry at scale and truly building the unbuilt. Doing that requires consistent drive, collaboration across various teams, and tolerance for failures. I am extremely impressed with several aspects at Zapr: The overall positive energy across the teams, how teams learn from failures and continue to strive even harder to meet the goals, how teammates go out of their way to help each other out and how the teams take on very complex problems in a structured way.
Favorite memories…
I remember my first ever customer demo where I had to travel to customer site and showcase our product - a product that was working perfectly fine but suddenly stopped working due to some infrastructure issue just hours before the demo. I informed the team, and they jumped in to help me with this situation. As I reached the customer's office, I called in to check the status. Some workarounds were put in place and the product was up and running again. Overall, the demo went very well despite all the last minute hiccups. Knowing your team has your back is really reassuring and that remains one of my favorite memories here at Zapr. And that tells me that Zapr's culture and values are not just buzzwords but you can see them in action every single day!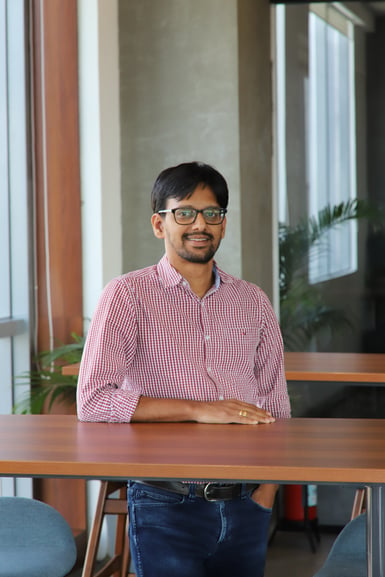 Manojna Belle
Senior Product Manger
Zapr Media Labs