Litan started his journey at Zapr as a Data Scientist, to explore the several possibilities Data Science offered in the media industry. A former researcher at General Electric (GE), Litan talks about his intellectually stimulating work at Zapr.
I joined Zapr a little less than two years ago. I had earlier stints building Data Science products across businesses at different companies and early stage startups. Right from my first interaction, I noticed the contagious energy in the office and that compelled me to join Zapr. When Sajo (CTO) and Siddharth (VP - Engineering) explained to me the magnitude of media analytics and insights, I thought Data Science at Zapr was at an inflection point to impact the industry.
Diving headfirst into challenges
One of the first strategic projects I got into was user profiling, where we had to build models to attribute personas to TV audiences based on individual TV viewing habits. The objective was to understand if users collectively displayed any traits that could help us understand their persona better.
The challenge was in nitpicking hourly user habits from a gigantic user base spanning 200 million users, which is continuously in a state of flux. This was a open-ended data science challenge. I had to sift through terabytes of TV data, testing hypotheses like " Do afternoon soap viewers consume a lot of kids programming?" or "Is free-to-air TV industry heavily focused towards Hindi language audiences?" etc. We finally decided to define the philosophy - "What combination of channels would have a consistently large loyal base?" and built a Latent Dirichlet allocation (LDA) Model around this. We found a lot of interesting insights, such as, a lot of users who tuned in to kids' channels also followed Hindi GEC (probably Moms with kids!), and that 40+ older audience has the largest viewership share for News Channels.
I think Data Science models to understand user behaviour have largely been in the e-commerce and allied domains. However, media consumption drives a huge portion of human interaction which is not well understood, sparing a few OTT players. I think the work Zapr research does on TV viewers at a massive scale of 200+ mil viewers can set new and pioneering benchmarks and standards in the field of human entertainment behaviour.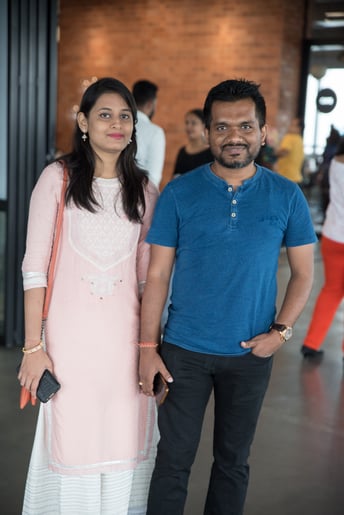 Litan at the Zapr Family Day 2018
Feeling at home with the work
Beyond doubt, Zapr has the best culture I have seen. I would mark collaboration and gutsiness to be the top traits I've seen throughout my tenure. Unlike other companies, teams at Zapr are never shy of attempting and delivering the next unseen product and that gives a huge edge for the Data Science and Research teams to explore newer use-cases with a strategic bent of mind. In my tenure of about a year and a half at Zapr, all my cross team interactions have been surprisingly friendly and pleasant, with everyone always going the extra mile.
Building a Research team is a very challenging process, especially in a startup. Great talent is rare and always in demand. However, we have been very lucky to have some unprecedented use-cases in the cusp of media and digital advertising industry. Either towards building recommendation systems to scale at hundred million individuals, building disruptive video and image processing products for the TV and OTT industry or to predict the next big blockbuster show, we have been lucky to build a great team taking this head on.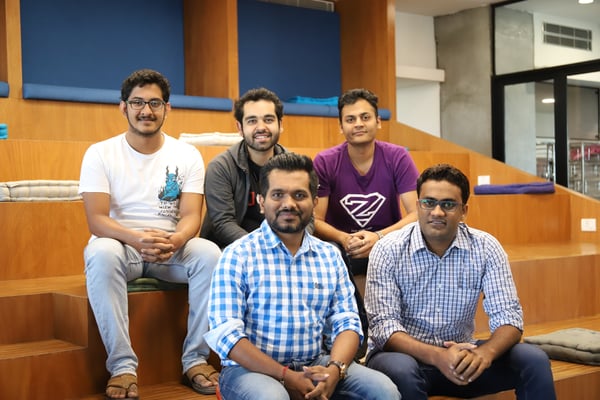 Litan with his diligent Data Science team
Interesting speculations offering intellectual stimulation
I think the charm of AI research lies in problem solving. When you start with an obscure business question, the fascination lies in chunking it into parts, building AI models on top of them - and the resultant product is often magic . We as researchers in this field are constantly in the pursuit of pattern-recognition and are fascinated by puzzles on how humans make decisions and how data driven algorithms optimize outcomes.
One of the major challenges around Data Science is that we have to be optimistically speculative and run multiple data-driven explorations till the final product is built. This means we have to constantly redo, iterate and be inquisitive about the outcome. For example, a video scene classifier or movie recommendation engine that we hope to build in four months might take eights months to deploy because we have to factor in a lot of nuances, training for biases, corner cases and constant feedback evaluation from the field.
The future - Is it already here?
Data Science is currently in an enviable stage of growth. Though acceptance rates have been low in a lot of domains, whenever you have mild successes in any business, AI has an exponential rate of adoption. E.g. face recognition, voice assistants, etc. took less than a decade from being toys to being indispensable products. The analogy I love quoting is that the way electronics disrupted and created an entire digital camera industry, Data Science is poised to disrupt industries which have been untouched by the previous Internet revolution.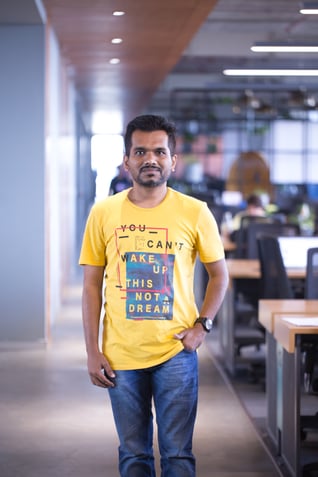 Litan Mohanta
Senior Data Scientist
Zapr Media Labs
Get to know more about our culture here - http://bit.ly/2FKog47