How it all began…
I had applied for a position at Zapr back in 2017. I got a callback from the then HR Kalpana and went through the interview process. Previously, I was working as a business analyst, analyzing the P&L of the aircraft engines business. I was very fascinated to hear about the tech at Zapr and was keen to pursue the opportunity to work here. The amazing people and the warm environment at Zapr was one of the factors that really attracted me when I came down for the interview. When I received the offer letter, I was really ecstatic to know that I could be a part of a company which had such amazing people.
First project...
The first project I had delivered was the profiling of movie theatre audience. Zapr's cutting edge tech provides insights into the TV viewership preferences of the people who watch movies in theatre, which can help movie production companies come up with more effective media plans at optimised costs. The initial stages of work was really hectic and I put in extra hours to understand our tech and platforms in which we work. However, with time, it was the data that got me hooked and made me explore more to gain further insights into the behaviour of our user base. The fact that our data can make a whole lot of difference to the way the media industry thought, drove me further to come up with newer actionable solutions for our clients. Patience wasn't one of my strengths before Zapr. But Zapr taught me that patience and grit to achieve a solution is always rewarded with results and accolades. Zapr provides the exposure to grow and learn each day and each moment.
Dealing with the rush…
When we are approached with a business problem, coming up with a solution quickly is the key to our day to day work. But the rush is what drives me and helps me think quickly. Zapr teaches you to perform under the most unpredictable and dynamic of circumstances and one can only expect to learn more and more under that rush. After 2 years, I can positively say that I am addicted to that rush!
Challenges around work…
Being on your toes is the key in a client facing role. However, that can get exhausting at times. But at the same time, it is the essence of the work we do here and what drives us to deliver and push for nothing but the best.
What excites me about the job...
I consider Data to be an amalgamation of behavioural science and figures that indicate that behaviour. That is what makes it so powerful and that is what is driving the world at this point. During the completion of my M.Sc. in Economics, I had worked on smaller snippets of the census data of India and derived insights out of the same that went on to be selected at one of the top colleges in India. That is what motivated me to choose analytics as a career. The fact that numbers in an excel sheet can make or break a business or influence so many decisions is what pushes me to delve deeper into whatever data points I can get my hands on.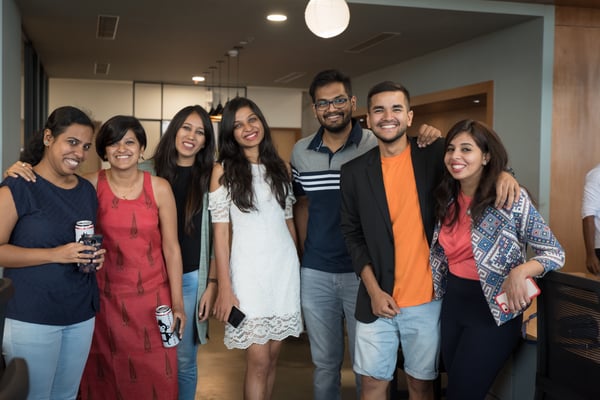 Sneha at the Zapr Family Day 2018
What I like about Zapr…
Zapr's culture and the people are its best qualities. The work that we do and the passion that each member brings to the table is what makes Zapr so unique. This is something I have only experienced here. Zapr is one of those very few companies where you enjoy going to work. That's what makes it so different from the rest.
Favorite memories…
The offsites and Christmas parties! And of course, the first time I received an email of appreciation and shoutout, I'll never forget that.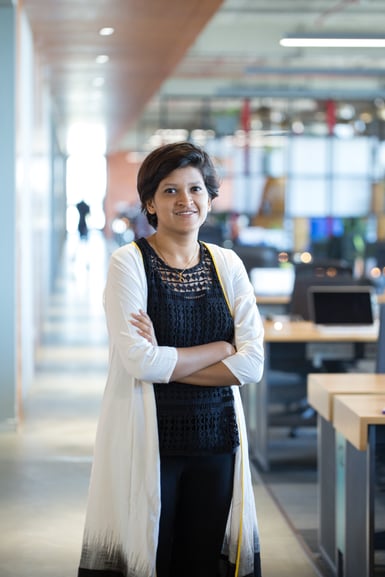 Sneha Pandey
Senior Data Analyst
Zapr Media Labs