Hypocrisy is a term which is thrown around a lot these days by cynics who deem to have a realistic outlook towards life. So when Aamir Khan goes onto make a show that spreads awareness about social issues, we want to go ahead and categorize it as a commercial stint and attach political agendas to the same. Yes, the advertisement slots have raised the price by 8 -10%. You know why? Because this show is targeted to reach 600 million people that are 1 out 2 people who own a TV are going to watch it.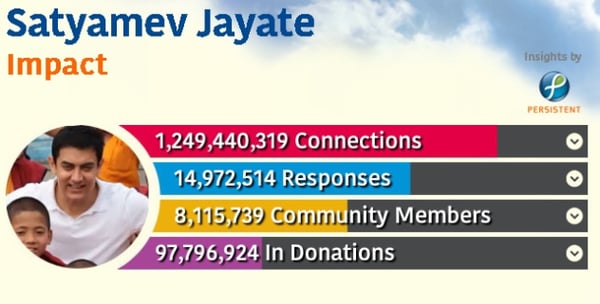 Now let's assume Aamir sheds crocodile tears and melodrama is the selling factor. So what? The country has raging issues and someone is trying to sell us the fact that those issues are real. You and are going to realize the core of problems and hear views of the directly involved parties. That someone is no one else but Aamir Khan, a celebrated actor. So why can't an entertainer accord his prowess for the purpose of social cognizance in a commercial format, because you have confined their role in your mind. That doesn't sound right.
This show is not about what is Aamir Khan's opinion on female foeticide, rather he said and I quote, "I see myself as a communicator who is trying to engage, understand and share". This show is going to be a blockbuster and Aamir Khan deserves applaud to make a show of such genre, a blockbuster. Those who are judging otherwise should ask themselves, would they change the world in their own capacity? Or continue to ignore the fact that change is a process with various dimensions.
For schedule, repeat timings and alarms, get your personalized TV guide.Download Now.